TSA is telling individual airports not to reveal the percentage of screeners calling in sick. An internal email instructs airports,
You can say you have experienced higher numbers of call outs but in partnership with the airport and airlines you are able to manage people and resources to ensure effective security is always maintained.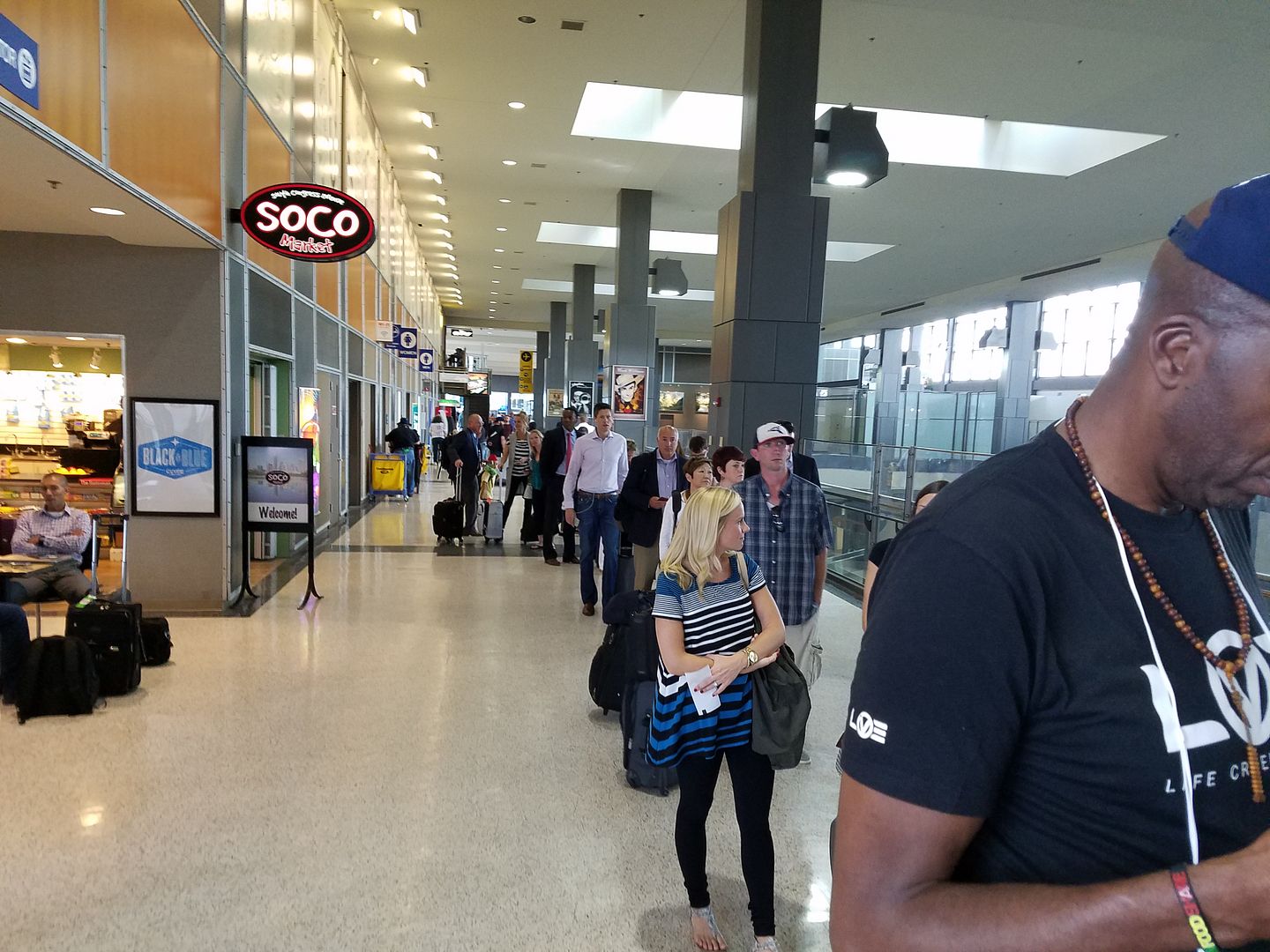 Austin PreCheck
Nationally though they're releasing airport wait time statistics and those are bad – very bad. It's a good thing for Southwest they're no longer giving out points to passengers who have to wait 10 minutes or more at security.
Major airports generally had double digit wait times, some had double digit wait times at PreCheck and Atlanta, Denver, Newark and Seattle all had wait times over 30 minutes at regular security. Just because TSA says their standard metric is 30 minutes doesn't make it acceptable. The immense value of time wasted is a drag on the economy.
TSA flew screeners in from around the country to work at Newark because of sick outs there.
And the Governor of California is encouraging TSA workers to claim unemployment benefits in his state despite guidance from the US Department of Labor saying it's not legal to offer such payments.
[T]he newly elected governor urged workers to take advantage of the offer he announced last week: Collect unemployment insurance benefits from the California Employment Development Department, regardless of instructions from President Donald Trump's Labor Department a day earlier that states can't legally offer the benefits.

..[Governor] Newsom said the letter from the U.S. Labor Department, which was sent to leaders from eight states who inquired about helping unpaid federal workers, was "in essence telling us that we can't do what we're doing."

"The good news is we're going to do it," Newsom continued. "And shame on them."
Of course "when they receive back pay after the shutdown ends, they're required to repay the state."