I receive compensation for content and many links on this blog. You don't have to use these links, but I am grateful to you if you do. American Express, Citibank, Chase, Capital One and other banks are advertising partners of this site. Any opinions expressed in this post are my own, and have not been reviewed, approved, or endorsed by my advertising partners. I do not write about all credit cards that are available -- instead focusing on miles, points, and cash back (and currencies that can be converted into the same).
---
The Business Platinum® Card from American Express is a fantastic card and a comparable bargain at its current $450 annual fee.
There's an initial bonus offer of up to 75,000 Membership Rewards points: 50,000 points after you spend $10,000 & an additional 25,000 points after you spend an additional $10,000 all on qualifying purchases within your first 3 months of Card Membership.
The card earns 1.5 points per dollar on each eligible purchase of $5,000 or more up to 1 million additional points per year and 5 Membership Rewards points per dollar spent on the card on flights and prepaid hotels on amextravel.com.
But where it really shines is benefits: Hilton Honors Gold status and Starwood Gold status (which becomes Marriott status) along with National Car Rental status; access to American Express Centurion lounges, Delta lounges when flying Delta same day, Aspire, Escape and Plaza Premium lounge access, and a Priority Pass Select card for lounge access as well. It comes with a $200 annual travel credit and 10 annual gogo inflight wifi passes too.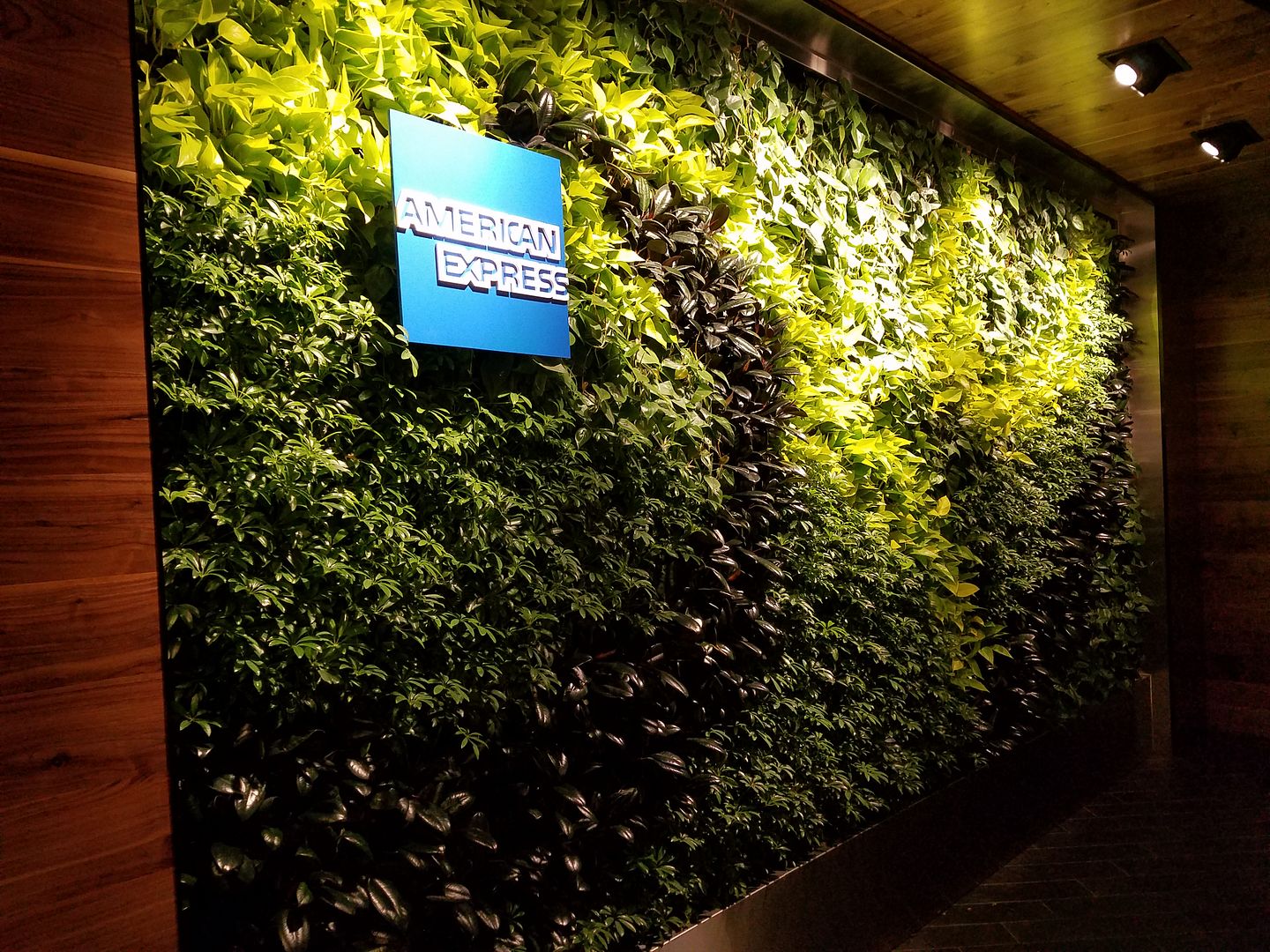 American Express increased the annual fee on the personal Platinum Card® from American Express — which has monthly Uber credits but not Gogo passes — to $550 but had not yet adjusted the annual fee on the Business Platinum Card. We now have notice of that changing:
Annual fee will go up to $595

This will occur on your next membership renewal date that happens "on or after your February 2019 billing cycle."
Along with that increase they are introducing the following card changes.
One year of complimentary Platinum Global Access from WeWork. The annual fee will be higher every year, but WeWork spaces are available only for a year. They say this is 'valued at $2700.' Information about enrollment will follow in February.
Up to $200 in statement credits annually for U.S. purchases with Dell. Information about this benefit will also follow in February.
Hotel Collection reservations get a $100 property credit, up from $75.
Co-working spaces around the world will have value to some people. Personally I never used the free Regus office benefit that I signed up for over and over via myriad travel partners. Clearly though this is American Express offering valuable customers to WeWork, giving them a one-time trial, on the bet that some will find it useful and pay for continued access or for higher-level memberships.
We'll see how the Dell statement credits work. If there's an ability to buy low value items that cost no more than the statement credit some people will get value out of it, possibly reselling those items online. However this again appears to be American Express offering their valuable cardmember audience to another company — not investing $200 a year in members (with some breakage) in exchange for a $145 higher annual fee.
Don't get me wrong. The card continues to be useful and will remain so in my view at this higher price point. And the annual fee is lower than several comparable Platinum products offered around the world. I'm just not overly excited about the new benefits they've paired with the entirely predictable and in my view reasonable increase in fee.