I receive compensation for content and many links on this blog. You don't have to use these links, but I am grateful to you if you do. American Express, Citibank, Chase, Capital One and other banks are advertising partners of this site. Any opinions expressed in this post are my own, and have not been reviewed, approved, or endorsed by my advertising partners. I do not write about all credit cards that are available -- instead focusing on miles, points, and cash back (and currencies that can be converted into the same).
---
The World Of Hyatt Credit Card
Hyatt re-launched their credit card in the middle of the year and I took my old one out of the sock drawer, quickly upgraded to the new version, and have worked to put about $30,000 spend on it so far.
As a result I locked in my top tier elite status for the year despite doing my best to limit my travel, and I picked up a couple of free nights in addition to points in the process.
Hyatt's points are the more valuable than other hotel chain points, and they're also the easiest to use to secure the best rooms at their hotels. As a result I'm a big fan of the new card.
The card has a great initial bonus, a limited-time offer of up to 60,000 points with this card. (40,000 points after $3000 in spend on purchases in the first 3 months from account open and an additional 20,000 points if you spend $6000 total within the first 6 months). 60,000 points is enough for 2 free nights at any Hyatt hotel except for all-inclusive Miraval or 12 nights at category 1 properties.

Looking Out Over the Grand Hyatt Hong Kong
They improved earning for ongoing spend making it the best card for Hyatt charges and introducing an intriguing bonus category of fitness club and gym memberships (I know of no other card that does this).
It comes with a free night each anniversary year for a category 1-4 Hyatt property and additional free night each year that you spend $15,000 on the card, valid at a category 1-4 property. That makes putting $15,000 annual spend on the card attractive. (Most Hyatts fall in those categories). These free nights earn elite status credit.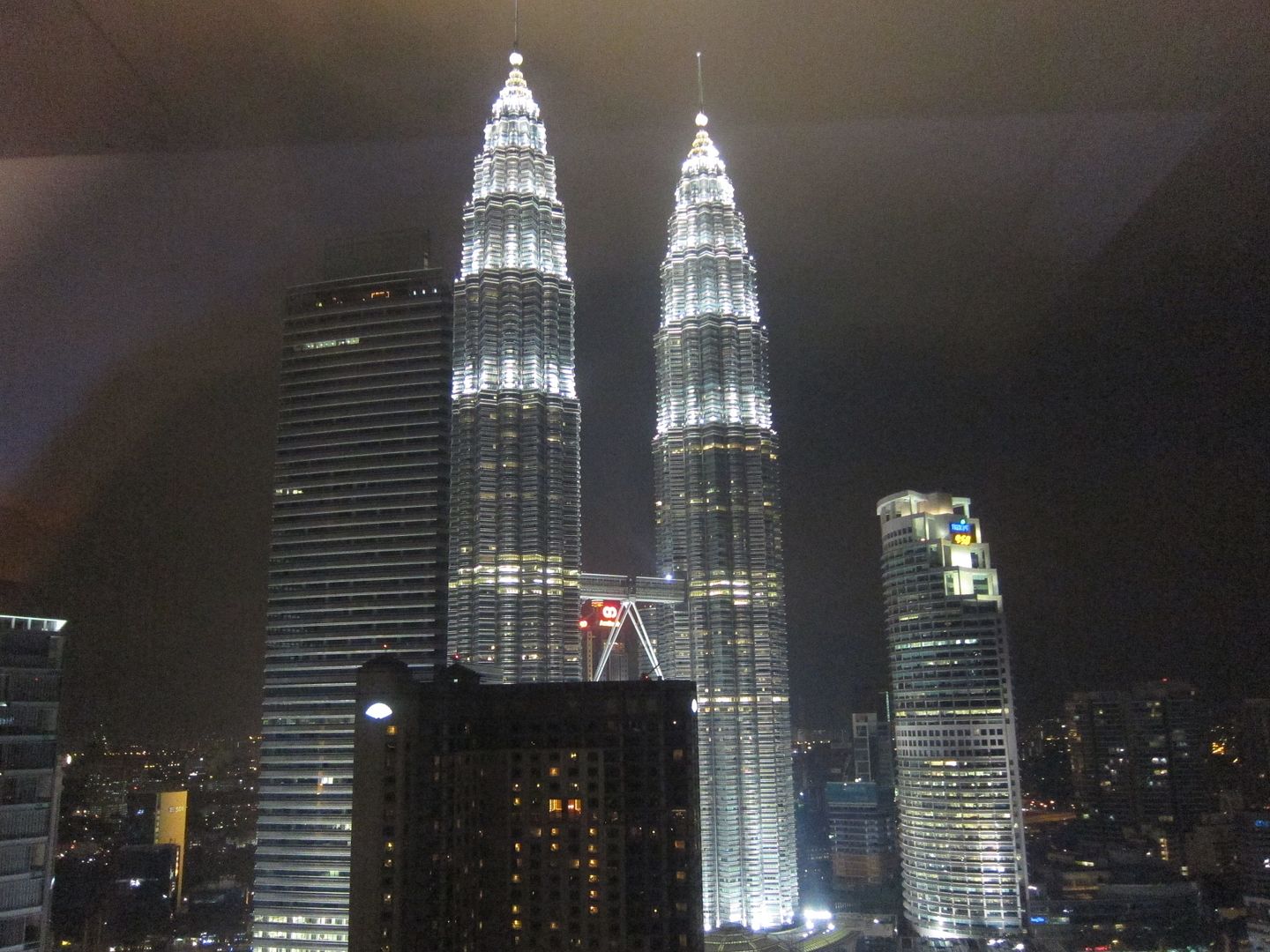 View of the Petronas Towers from the Category 3 Grand Hyatt Kuala Lumpur
Crucially for me spend helps you earn status — you get 5 elite nights every year just for having the card and you earn 2 elite qualifying nights for every $5,000 spent on the card with no cap. You could earn Globalist (top tier elite) with nothing but credit card spend and that status gets you,
Best available room at check-in, including standard suites

Club lounge access at properties with lounges

4 suite upgrades (for up to 7 nights each) confirmed at booking

Full breakfast at properties without club lounges (not just continental breakfast like other chains offer)

A dedicated reservations representative to handle all of your Hyatt needs ('My Hyatt Concierge')
Along the way there's another free category 1-4 night upon reaching 30 elite qualifying nights and still another free night (this time up to category 7) upon hitting top tier Globalist status.

Andaz Papagayo Costa Rica
As you earning more qualifying nights beyond 60 you get a choice of a confirmed suite upgrade or 10,000 bonus points at each of 70, 80, 90, and 100 nights so spend on this card helps towards those thresholds too.
Thus far the card has not been subject to Chase's "5/24" (where they don't approve you if you've had more than 4 new cards in the last 24 months). I reported in June that this was likely to change. Now there are several data points suggesting 5/24 now applies to this card.
The World Of Hyatt Credit Card