I receive compensation for content and many links on this blog. You don't have to use these links, but I am grateful to you if you do. American Express, Citibank, Chase, Capital One and other banks are advertising partners of this site. Any opinions expressed in this post are my own, and have not been reviewed, approved, or endorsed by my advertising partners. I do not write about all credit cards that are available -- instead focusing on miles, points, and cash back (and currencies that can be converted into the same).
---
Big initial bonuses are back on Delta American Express cards but only through September 19.

Credit: Delta
These Cards are Good for Bonuses and Benefits
The strongest value proposition for Delta cards is first the initial bonus and second, for those who fly Delta but not enough to earn elite status, there are key benefits of status which come with the cards.
There's priority boarding (which helps avoid having to gate check carryon bags) and first checked bag free on every Delta flight (a savings of up to $200 per round trip for a family of four). These benefits more than pay for the annual fees each year, though of course the Gold cards have no annual fee in year one. Yet you still get the big bonus in year one.
I am not a booster of SkyMiles, but these bonuses are worth somewhere between $700 and $900. And just having the cards gets you benefits flying Delta.
Ongoing spend is much more valuable going on other American Express cards, of course, even if you want Delta miles because other cards earn points faster than these do and you can transfer Membership Rewards points to Delta or to other frequent flyer programs.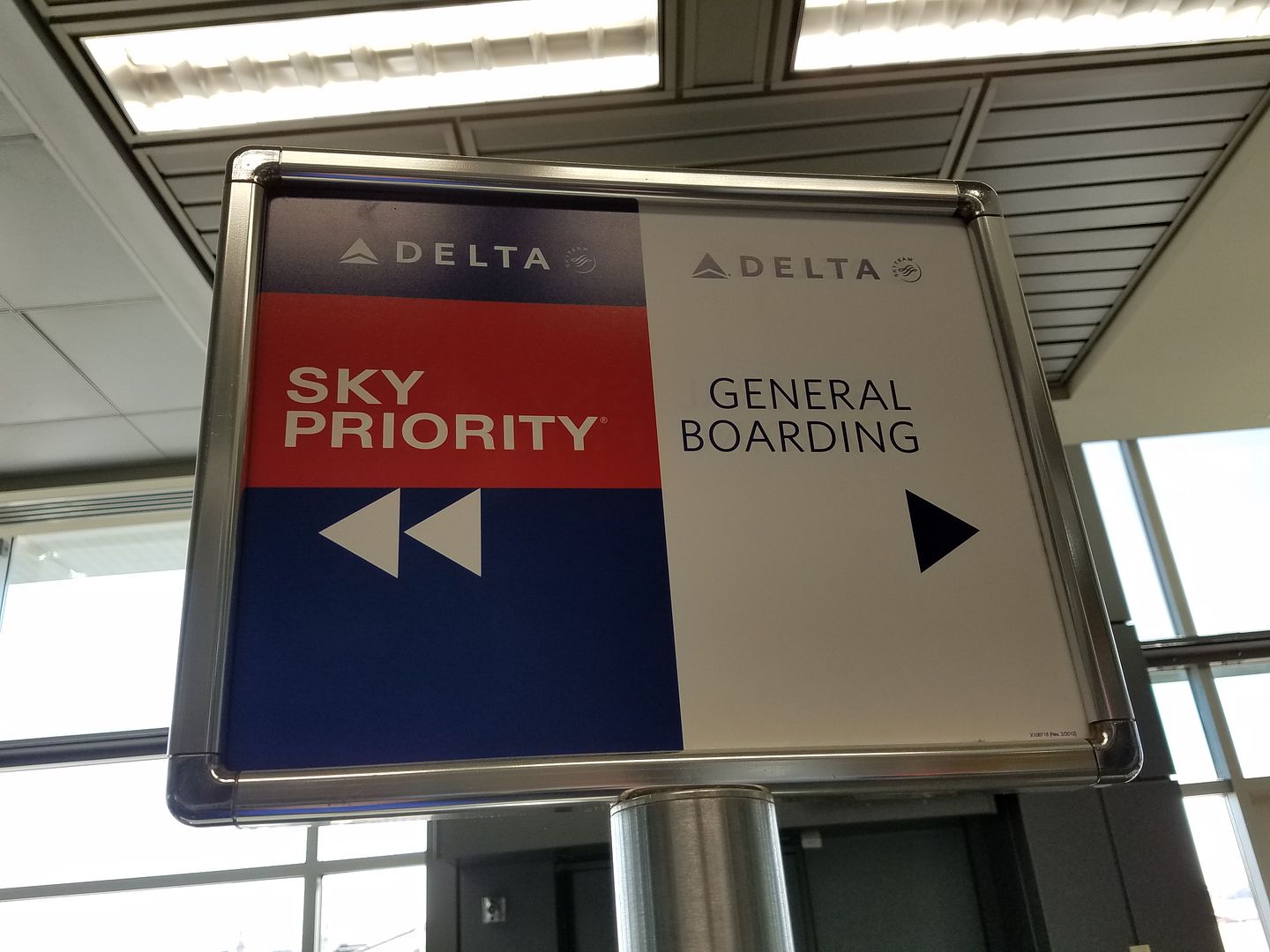 Should You Get a Delta Card, and If So Which Ones?
If you want the bonus miles, the Gold cards — Gold Delta SkyMiles® Credit Card and Gold Delta SkyMiles® Business Credit Card — are better options. It's fewer miles, but the 10,000 extra miles for the Platinum cards also come with a higher fee that applies the first year.
If you need Delta elite qualifying miles, you want the Platinum cards, Platinum Delta SkyMiles® Credit Card from American Express and Platinum Delta SkyMiles® Business Credit Card. The Platinum cards also give you a companion certificate each year after account renewal. You pay taxes and fees on the companion traveler.
You can generally have up to 5 American Express credit cards at a time, and these are all credit cards. You can get a given card's initial bonus once per lifetime (as long as American Express shows you as having had that product). If there's one or more of these cards you haven't had before, now is the best time to apply.