I receive compensation for content and many links on this blog. You don't have to use these links, but I am grateful to you if you do. American Express, Citibank, Chase, Capital One and other banks are advertising partners of this site. Any opinions expressed in this post are my own, and have not been reviewed, approved, or endorsed by my advertising partners. I do not write about all credit cards that are available -- instead focusing on miles, points, and cash back (and currencies that can be converted into the same).
---
Southwest Rapid Rewards® Priority Credit Card
Southwest and Chase introduced a new more premium credit card product last week that's a nice improvement over their existing cards. I like the line from Southwest's chief marketing officer about the Southwest Rapid Rewards® Priority Credit Card, it has the 3 Ps… "more perks, more points, and more priority."
Southwest Airlines passengers should consider getting it, and existing Southwest credit card customers should consider upgrading to it.
Card Details
The biggest inital bonus they've ever had for a Southwest card, up to 65,000 points: 40,000 after $1000 in spend within the first 3 months of cardmembership and an additional 25,000 after $15,000 of spend within the first year. Since that full spending requirement is spread out over a full year, it's not nearly as big a number as it sounds, just $1250 per month. It's also limited-time, until August 22, 2018.
It's a $149 annual fee card that gives you a $75 Southwest travel credit and 7500 additional points at cardmember anniversary — each of which give you value worth at least half the fee.
Then you get 4 upgraded boardings per year – A1-15 boarding, which you purchase at the gate and get statement credit back for and 20% back on Southwest inflight purchases like inflight cocktails and internet.
And spending contributes towards elite status: 1500 tier qualifying points for each $10,000 in purchases (up to $100,000 in purchases annually or 15,000 tier qualifying points) and of course it goes a long way towards Southwest's companion pass.
Eligibility for the Card
Southwest's cards have been subject to 5/24, Chase's informal requirement that they'll only approve customers who have opened fewer than 5 new cards in the last 24 months.
In addition, you cannot be a current Southwest Airlines personal card cardholder (though you may be able to product change that card to this new product) or have received a Southwest personal card bonus in the past 24 months.
The product is not available to either (i) current Cardmembers of any Southwest Rapids Rewards® Credit Card, or (ii) previous Cardmembers of any Southwest Rapid Rewards Credit Card who received a new Cardmember bonus within the last 24 months. This does not apply to Cardmembers of the Southwest Rapid Rewards Business Card and Employee Credit Card products.
If you're under 5/24, and you fly Southwest with some regularly especially if it's not enough for status, or you're looking to earn a companion pass then certainly apply for the Southwest Rapid Rewards® Priority Credit Card.
Already Have a Southwest Card, Consider Upgrading
Obviously the best way to get this card is as a new customer if you're eligible, because the initial bonus offered is lucrative. Although it's worth it for anyone that flies Southwest for the (4) A1-15 boarding credits each year.
However if you are a current Southwest credit card customer you can consider product changing to this new card. The $75 Southwest Airlines travel credit and 7500 annual point bonus cover the card's annual fee and make it worth keeping. The $75 travel credit covers the difference in annual fee versus the Southwest Rapid Rewards® Premier Credit Card. And then you get the incremental benefits of this card.
Some current Southwest cardmembers appear to be receiving 5000 point offers to upgrade to the Southwest Rapid Rewards® Priority Credit Card. However current cardmembers can call Chase and asked to be product changed (no bonus).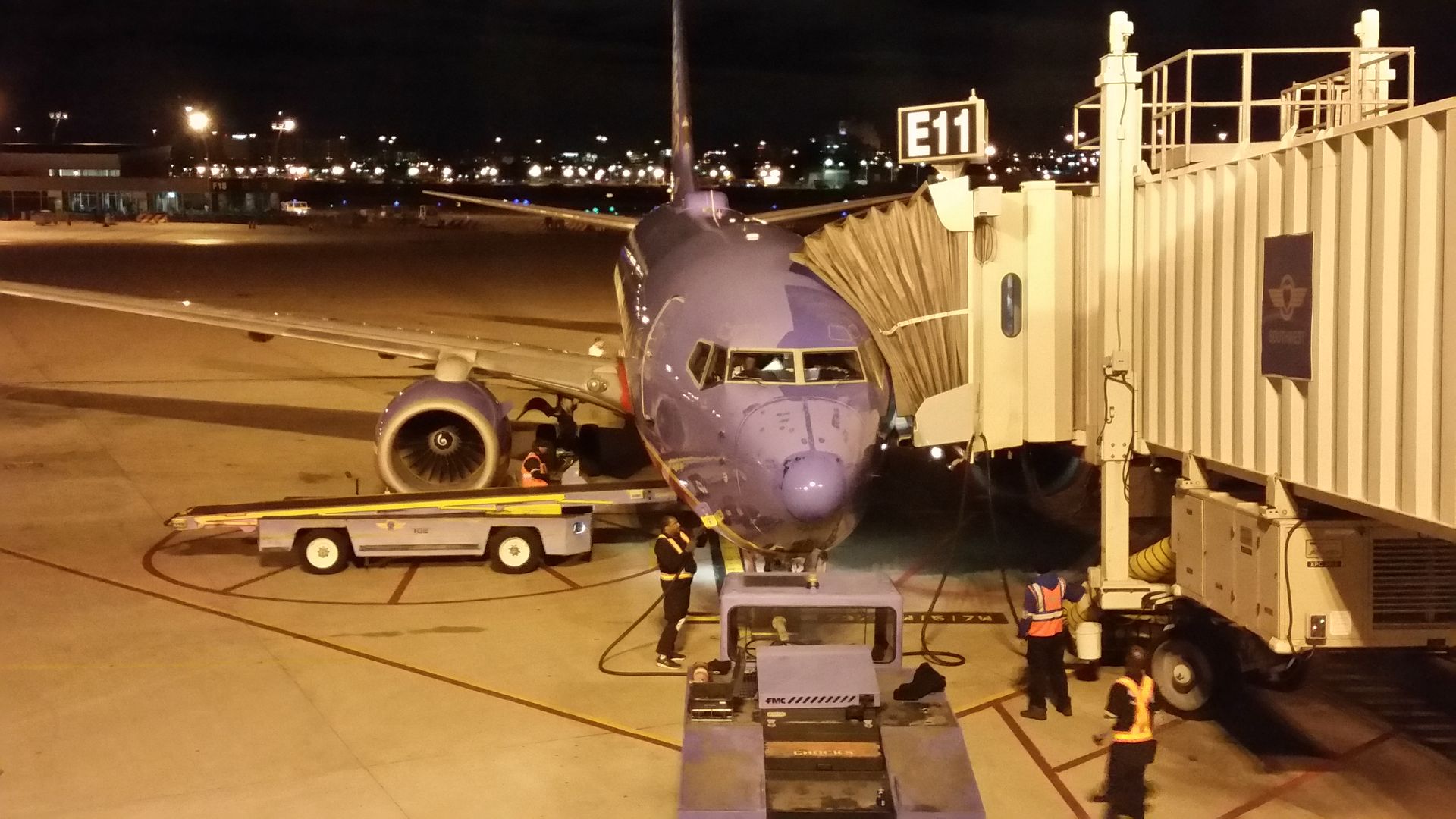 This product change appears to reset your card anniversary date, so if you were about to get points at the anniversary of a current card you might want to wait to make the change. Meanwhile upgrading charges you this card's $149 annual fee right away, while giving you a pro-rated refund of your current card's annual fee based on how long it's been since it was charged. (HT: Doctor of Credit) The $75 annual credit, though, should be available quickly.
Southwest Rapid Rewards® Priority Credit Card