Skift interviews former American Airlines CEO Bob Crandall. Crandall thinks that the airline industry should never have been deregulated (1978) and the recent round of airline mergers (2008-2013) should never have been allowed.
Crandall is wrong on both counts, though acknowledging that is not at all a defense of the airline status quo today.
No, Airline Deregulation Wasn't a Mistake
Crandall was opposed to airline deregulation when Senator Ted Kennedy and Ralph Nader pushed for it and Jimmy Carter signed it. Most of the US airline industry was against it (except for United and Frontier). That's because airline regulation benefited incumbent airlines and was bad for consumers.
The Civil Aeronautics Board had as its mission ensuring the profitability of airlines. The federal government decided which airlines flew where, and what prices they charged.
Airlines couldn't just expand service. They were forbidden from competing on price. It wasn't until 1976 that they began 'experimenting' with price competition to see what would happen if fares became accessible to more people.
Whenever people complain about the airlines it's common to suggest it 'would have been better' if the airlines were never deregulated, but usually that means wishing for regulation of whatever one doesn't like about airlines. In other words it ignores the reality of what airline regulation actually was, and how it was bad for consumers and good for airlines at the expense of consumers.
Of course when an entire industry develops over 50 years of regulation, there's going to be upheaval when competition is introduced. Think about Russia under Yeltsin after the collapse of the Soviet Union and that's just about what happened in the industry. The transition was rough.
The federal government built in some transition payments, subsidized air service that was supposed to be temporary but proving the old adage that there's nothing more permanent than a temporary government program. Spending on Essential Air Service has quintupled over the last 20 years.
The Problem is Lack of Startups Not Too Many Mergers
Crandall says he never would have allowed any mergers. Ever. In any industry,
"Every consolidation that occurs in every industry is accomplished for one purpose, and that is to reduce competition," Crandall said. "So, if I was the king of Spain, I wouldn't permit any acquisition of any company by any other company."
He says mergers are bad for workers. But what would have happened at US Airways if America West hadn't taken over? They were in their second bankruptcy of the decade.
To be sure some of their route network would have seen other airlines enter the fray. In such a highly unionized industry though workers would have been worse off. (To be sure the Nicolau arbitration ruling treated legacy US Airways pilots as having come from a failed carrier and losing much seniority but that wasn't ever implemented.)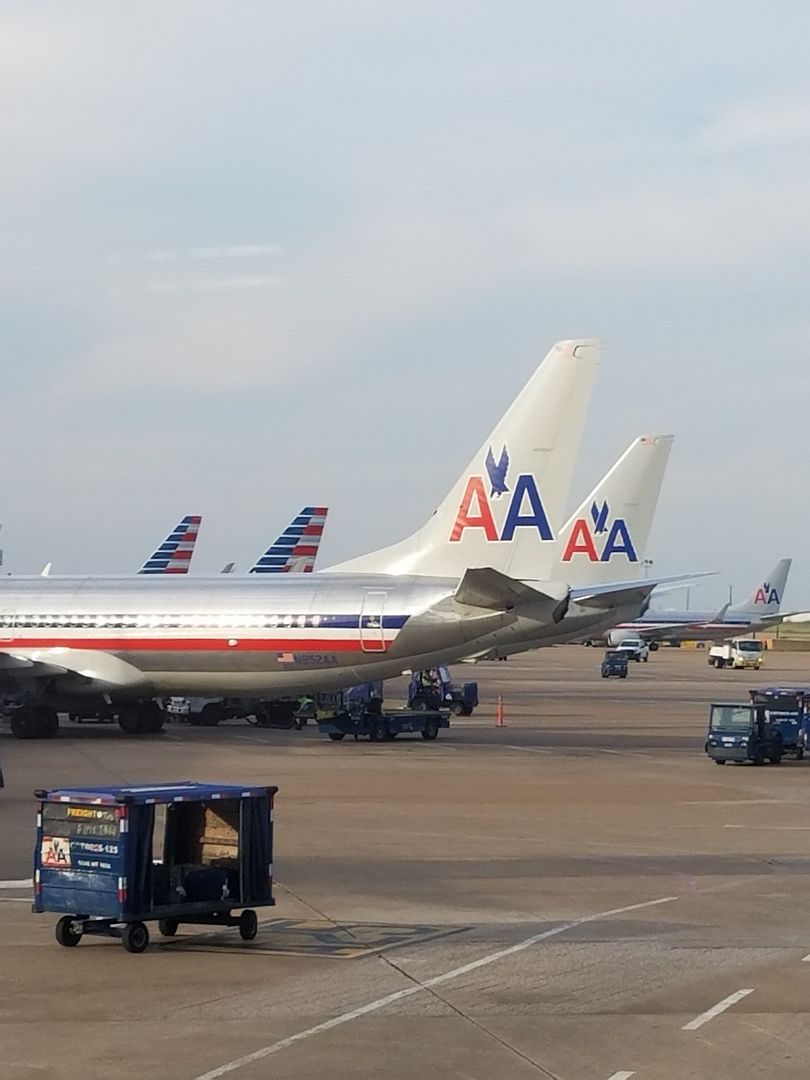 Was Northwest Airlines viable as a standalone carrier post-bankruptcy? Would it have survived the Great Recession?
I think that mergers often fail to deliver on their promise, but that alone isn't a reason to bar mergers. The problem is where the number of players can almost only be reduced. Foreign airlines can't own US carriers and compete in US markets, taking many of the potential owners and operators off the table at the outset. And new entrants can't get access to the gates at congested airports legacy carriers have locked up.
I absolutely wish we still had a standalone Northwest Airlines, a Worldperks frequent flyer program, and their website for booking partner awards and that's without romanticizing their product or employee morale in the least. I absolutely wish American survived as a standalone carrier, although it was clear 18 months before the merger was finalized that this was not going to be an option. The federal government through the Pension Benefit Guaranty Corporation was against it.
And Crandall's point about small cities losing service through consolidation is true to some extent, it was the predicted and predictable result of the requirements the federal government imposed on the American-US Airways merger.
Crandall may not like mergers, and I don't either, but in the case of American-US Airways the government's legal case wasn't strong. The government didn't even have the leverage to extract very many concessions because American prevailed in seeking an expedited trial.
Mergers and protection of incumbents is a problem. Of course the pre-deregulation regime existed to protect incumbents from competition.
We Need More Competition, Not More Regulation
Crandall complains that there's nothing "particularly striking" about airline innovation today. There's not a lot of room for innovation.
Airports in the U.S. are largely government-owned

Security checkpoints are almost exclusively run by the government

From the moment a plane pushes back to the moment it's towed into the gate control over the aircraft is handed over to the government

Minor tweaks to aircraft require expensive certification
Some of that may well be to the good, but it's not surprising at all that we don't see much innovation in air travel. Pointing out the things that are innovative will just underscore the point, since they're relatively weak sauce.
If an airline wants to start competing, they generally can't get access to gates at major airports. Incumbent carriers make deals with government entities running airports to hold onto gates into the future even after the expiration of leases and preclude new entrants into the marketplace. And airlines frequently push back against expansion, just as British Airways is doing at London Heathrow. Politicians at the federal level conspire here too, while airlines fight over whether Southwest should control 16 or 18 of 20 gates at Love Field, the federal government is the one that required reducing the number of gates there from 32 to 20 in the first place.