I receive compensation for content and many links on this blog. You don't have to use these links, but I am grateful to you if you do. American Express, Citibank, Chase, Capital One and other banks are advertising partners of this site. Any opinions expressed in this post are my own, and have not been reviewed, approved, or endorsed by my advertising partners. I do not write about all credit cards that are available -- instead focusing on miles, points, and cash back (and currencies that can be converted into the same).
---
Southwest Rapid Rewards® Priority Credit Card
With airlines and hotel loyalty programs revamping their rewards cards as part of a new competitive race for customers, offering premium benefits especially and tying those in with status-earning seems to be the real high value strategy (like we've seen with Hilton, Hyatt).
Southwest and Chase are introducing a new more premium credit card to their line up, the Southwest Rapid Rewards® Priority Credit Card, which Southwest's Chief Marketing Officer says the card has the 3 P's: "more perks, more points, and more priority."
The inital bonus is up to 65,000 points: 40,000 after $1000 in spend within the first 3 months of cardmembership and an additional 25,000 after $15,000 of spend within the first year. Since that full spending requirement is spread out over a full year, it's not nearly as big a number as it sounds, just $1250 per month. This offer is only available until August 22, 2018.
The $149 annual fee card's benefits include,

$75 Southwest travel credit
7500 additional points at cardmember anniversary
4 upgraded boardings per year – A1-15 boarding, which purchase at the gate and get statement credit back for.
20% back on Southwest inflight purchases – covers everything inflight like cocktails and internet
Spending contributes towards elite status: 1500 tier qualifying points for each $10,000 in purchases (up to $100,000 in purchases annually or 15,000 tier qualifying points)
No foreign transaction fees
The card earns 2 points per dollar on Southwest Airlines spend, 1 point elsewhere, which tells you right away that this is a really good card to get for the bonus and a really good card for Southwest Airlines passengers to have, and lucrative for spending if you're looking to leverage your spend with a Companion Pass or to earn Southwest's A-List status.
Upgrade Your Boarding Position With This Card
When there are fewer than 15 people that have purchased their most expensive tickets for a flight they will >sell access to the remaining first 15 boarding slots for $30 – $50 a flight.
There will generally be a sign up at the counter or message on the monitor that this is available. If you don't like your boarding position — and with Southwest, that determines that seat you'll get since it's 'first board, first served,' — you can upgrade to be among the very first onto the aircraft.
This card lets you do this (4) times a year at no cost. You swipe your card at the gate, you'll be charged for A1-15 boarding, and you'll receive a statement credit for the charge. That's a great tool. If you don't have Southwest A-List status you can save the $15 early bird check-in fee for the flight, and get a boarding position (if it's available) that's better than what early bird offers.
At times I'll wind up in a B boarding position even paying for early bird check-in, such as on my flights leaving Washington National non-stop for Austin. Yet sometimes there are A1-15 spots available. (And paying for early bird check-in is a good reminder that I probably should go the extra length for Southwest status since I've come reasonably close living out of Austin even with American as my 'primary' airline.)
Spending Counts Towards Elite Status
Increasingly we've seen credit cards matter for earning elite status whether it's by waiving or helping to meet minimum ticket spending requirements or just outright giving elite qualifying miles. No one has gone as far as the new Frontier Mastercard with this, however spend on the Southwest Rapid Rewards® Priority Credit Card helps to earn Southwest's A-List.
A-List requires 25 one-way tier qualifying flights or 35,000 qualifying points. A-List Preferred requires twice as many qualifying flights or points.
The key benefits of A-List status are 25% points bonus for paid flights, priority boarding, and complimentary standby (without status you have to buy up to the current fare for your new flight).
Just like with the Southwest Rapid Rewards® Premier Credit Card you earn 1500 A-List qualifying points for each $10,000 spend on purchases (up to $100,000 spend annually for 15,000 tier qualifying points).
Earn a Companion Pass, the Most Lucrative Benefit in Travel
I used to think that the Companion Pass — probably the best benefit in travel — was a vestige of an earlier time when frequent flyer programs were actually rewarding and it just hadn't been cut yet. Qualifying for it has tightened up a bit, but you can still earn 110,000 points in a year and get a companion pass that lets you bring along a designated person with you on all of your Southwest travels for just the cost of taxes — whether you're flying on a paid ticket or even on points.
Then last year they made the Companion Pass part of their battle for California and teamed up with Chase to make it part of the initial offer for their credit card for residents of that State as part of a special promotion.
Southwest wasn't on the verge of axing the benefit, they were wielding it as a weapon. And indeed Chase pointed out to me that with this new card the initial bonus gets you more than half way to the companion pass. They didn't need to point that out, but it was notable that they view it as part of the value proposition of the card.
What's more of course is that you can get this card and a small business card and indeed you've hit the companion pass when you earn the initial bonuses from each.
While there's no current plan to offer a small business equivalent to this new card, customers can have both this new product and the Southwest Rapid Rewards® Premier Business Credit Card — which has an offer to earn 60,000 points after you spend $3,000 on purchases in the first 3 months your account is open. Together those initial bonuses are more than enough to earn a companion pass.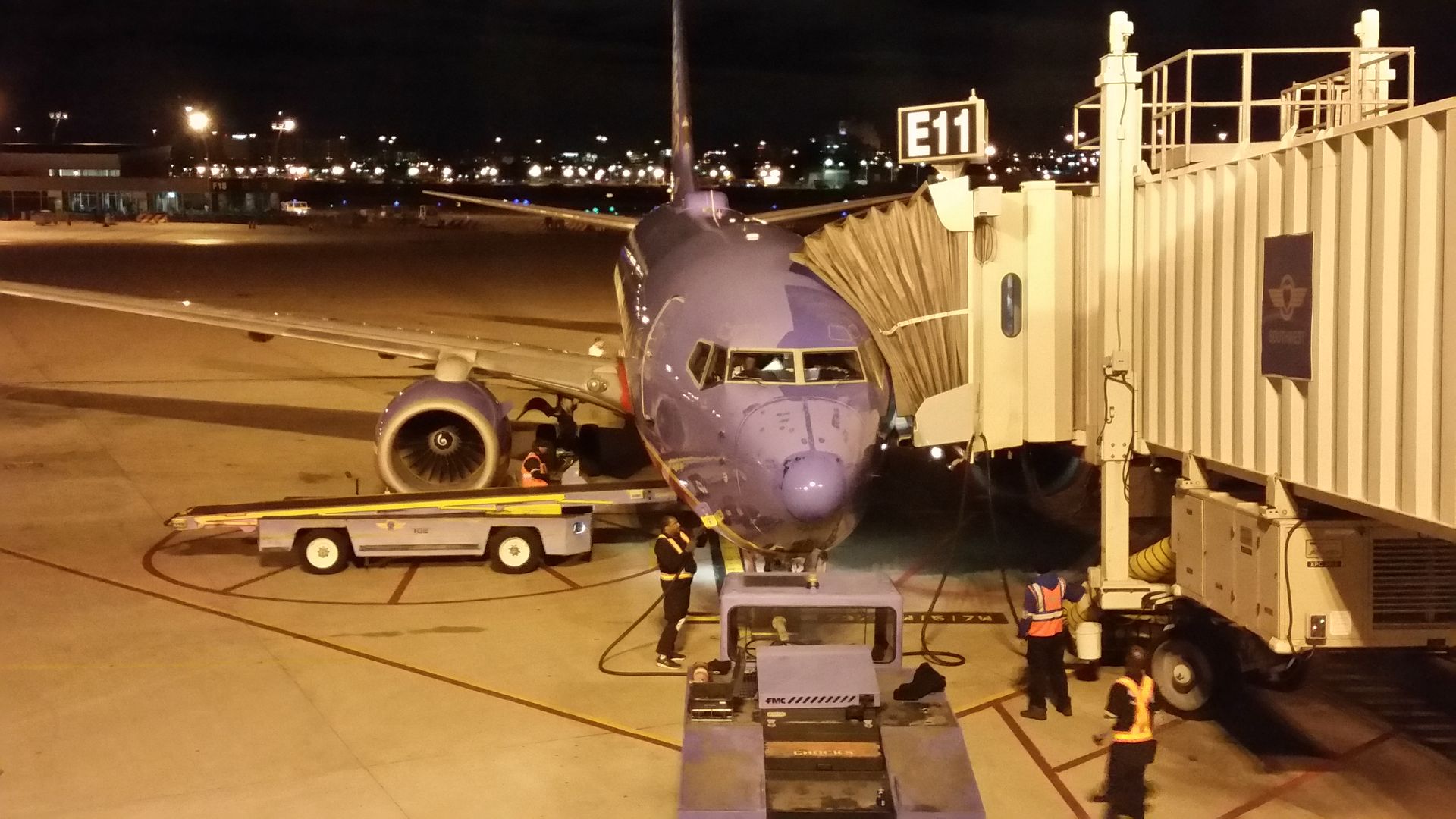 Eligibility for the Card
Southwest's cards 5/24, Chase's informal requirement that they'll only approve customers who have opened fewer than 5 new cards in the last 24 months. So presumably it will apply to this new product as well.
In addition, you cannot be a current Southwest Airlines personal card cardholder (though you may be able to product change that card to this new product) or have received a Southwest personal card bonus in the past 24 months.
The product is not available to either (i) current Cardmembers of any Southwest Rapids Rewards® Credit Card, or (ii) previous Cardmembers of any Southwest Rapid Rewards Credit Card who received a new Cardmember bonus within the last 24 months. This does not apply to Cardmembers of the Southwest Rapid Rewards Business Card and Employee Credit Card products.
If you're under 5/24, and you fly Southwest with some regularly especially if it's not enough for status, or you're looking to earn a companion pass then this is a good card for you.
Worth It?
The $75 Southwest Airlines travel credit and 7500 annual point bonus cover the card's annual fee and make it worth keeping. The $75 travel credit covers the difference in annual fee versus the Southwest Rapid Rewards® Premier Credit Card. And then you get the incremental benefits of this card.
It's worth it for anyone that flies Southwest for the (4) A1-15 boarding credits each year, plus the ability to spend towards elite status. And the card's initial bonus as well as ongoing spend count towards the Companion Pass.
Regular Southwest fliers and those looking to earn a Companion Pass are the key markets for whom this card makes sense.
IF you just want to earn points towards Southwest Airlines travel, I think you'll do better with a Chase card whose points transfer to miles since Southwest is a transfer partner. For instance you'll earn more points with a Chase Sapphire Preferred Card and then you can move the points to Southwest or to another program.
Or take the Arrival® Plus World Elite Mastercard® from Barclays or the Capital One® Venture® Rewards Credit Card which both earn 2% rebates towards travel, one dollar of spend is worth more with those cards than earning one Southwest Rapid Rewards point.
Southwest Rapid Rewards® Priority Credit Card