I receive compensation for content and many links on this blog. You don't have to use these links, but I am grateful to you if you do. American Express, Citibank, Chase, Capital One and other banks are advertising partners of this site. Any opinions expressed in this post are my own, and have not been reviewed, approved, or endorsed by my advertising partners. I do not write about all credit cards that are available -- instead focusing on miles, points, and cash back (and currencies that can be converted into the same).
---
Hyatt offers several different free night award certificates now that are 'capped' at category 4 redemptions. In other words, you can use them for a free night at any hotel that's categorized in redemption categories 1 through 4 (but not in categories 5 through 7).
The good news is that Hyatt really does have the bulk of their hotels in these categories, including nice hotels in major cities.
You earn a category 1-4 free night:
Each year after your cardmember anniversary with the new World of Hyatt Credit Card.

The annual free night with this credit card to my mind makes the card's $95 annual fee a no-brainer for keeping, and indeed is why I keep the card. And since Chase doesn't currently exclude people with 5 or more new cards in the last 24 months for this product, it's great to get and keep — the free night is great to have each year. (This annual anniversary night is also a feature of the legacy Hyatt card which isn't as valuable and is no longer open to new applications.)

After spending $15,000 in a cardmember anniversary year on the World of Hyatt Credit Card. That makes putting $15,000 annual spend on the card really attractive.
After staying 30 nights in a year with Hyatt. Those nights can be actual nights, but can also include the 5 nights that come with the new World of Hyatt Credit Card each year, as well as the elite qualifying nights you earn from spend on the card (2 nights per $5000 spend, uncapped).
After staying at 5 different brands (since the start of World of Hyatt March 1). You can earn a second category 1-4 free night after staying at 10 brands, which is tougher because there are only a real handful of Ziva, Zilara, and Unbound Collection properties.
These free nights post automatically under 'awards' to your Hyatt account. The free night after 30 elite nights in a year is valid for travel 180 days into the future. The credit card category 1-4 free nights expire in a year.
In all cases, these free nights are valid for any standard room, when a room is available on points you should be able to book one with these free night certificates.
You can book free night certificates online, but the Hyatt website is glitchy. It sometimes doesn't work. (And sometimes it will appear that you can book higher category hotels, too, but usually that will error out.) If you have difficulty with the website, call. If an agent tells you certificate free night rooms aren't available when standard room awards are available on points, call back, they're wrong. I mention this because a reader shared this problem, I suggested he call back, and he got the hotel he needed.
These free night certificates are supposed to be used only by the member who earns them. However,
If two people traveling together each have one, back-to-back reservations lets you book two free nights one in each person's name. Just ask the hotel to check in the reservations together for a smoother experience.
In practice some people will make a reservation in their own name and add someone else as a second guest on the booking, that person checks in and generally doesn't have a problem. That's not how it's supposed to work, of course.
While free nights redeemed with points can now be upgraded to suites using Globalist confirmed suite upgrade certificates, these free nights cannot be.
What's great is that with Hyatt there are actually category 4 hotels that I want to stay at and indeed that I stay at all the time.
These certificates even work at many different Park Hyatt hotels — the prestige brand in Hyatt's portfolio. You can use them in Goa, India; Siem Reap, Cambodia; Ho Chi Minh City, Vietnam; Busan, South Korea; Hamburg, Germany; Ningbo, China; Chennai, India; and Hyderabad, India.

Rooftop Infinity Pool at the Park Hyatt Chennai
Last year I stayed at the Andaz Papagayo Costa Rica and had a fabulous time, I definitely want to return. The coffee, ceviche, and mixology classes at the resort were fantastic. It was a beautiful setting built into a hillside overlooking the water. There was a sense of both place and luxury at the same time.
Category 4 hotels include great spots in major cities like the Grand Hyatt Washington and the Hyatt Regency Washington on Capitol Hill in DC; Chicago's Hyatt Place Chicago/River North, Hyatt Regency Chicago, and Hyatt Regency McCormick Place; the Grand Hyatt Seattle and Hyatt at Olive 8 in Seattle; and the Hyatt Regency Boston and also Hyatt Regency Boston Harbor.

Restaurant at the Hyatt Olive 8
Close to home both the Hyatt Place Austin Downtown (self-described as the best Hyatt Place, and I don't disagree with them, it's also walking distance to me) and the Hyatt Regency Austin.
For escapes in the U.S. there's the Hyatt Regency Hill Country Resort and the Hyatt Place Park City for skiing. I've stayed at the Hyatt Place Delray Beach visiting family. I've also used the Hyatt Regency Coral Gables to stay near the Miami airport, and the Grand Hyatt Tampa Bay.

Grand Hyatt Tampa Bay
Get away to Thailand and stay at the Grand Hyatt Erawan Bangkok, or near the beach with the Hyatt Regency Hua Hin or Hyatt Regency Phuket. Other beach resort options include the Grand Hyatt Goa, Grand Hyatt Bali, and Hyatt Regency Danang Resort and Spa which I just loved.

Hyatt Regency Danang
I've burned my free nights at the Grand Hyatt DFW which is certainly one of the best airport hotels in the country, and inside DFW's terminal D.
My favorite Grand Hyatt in the world, the Grand Hyatt Kuala Lumpur, is also on the list.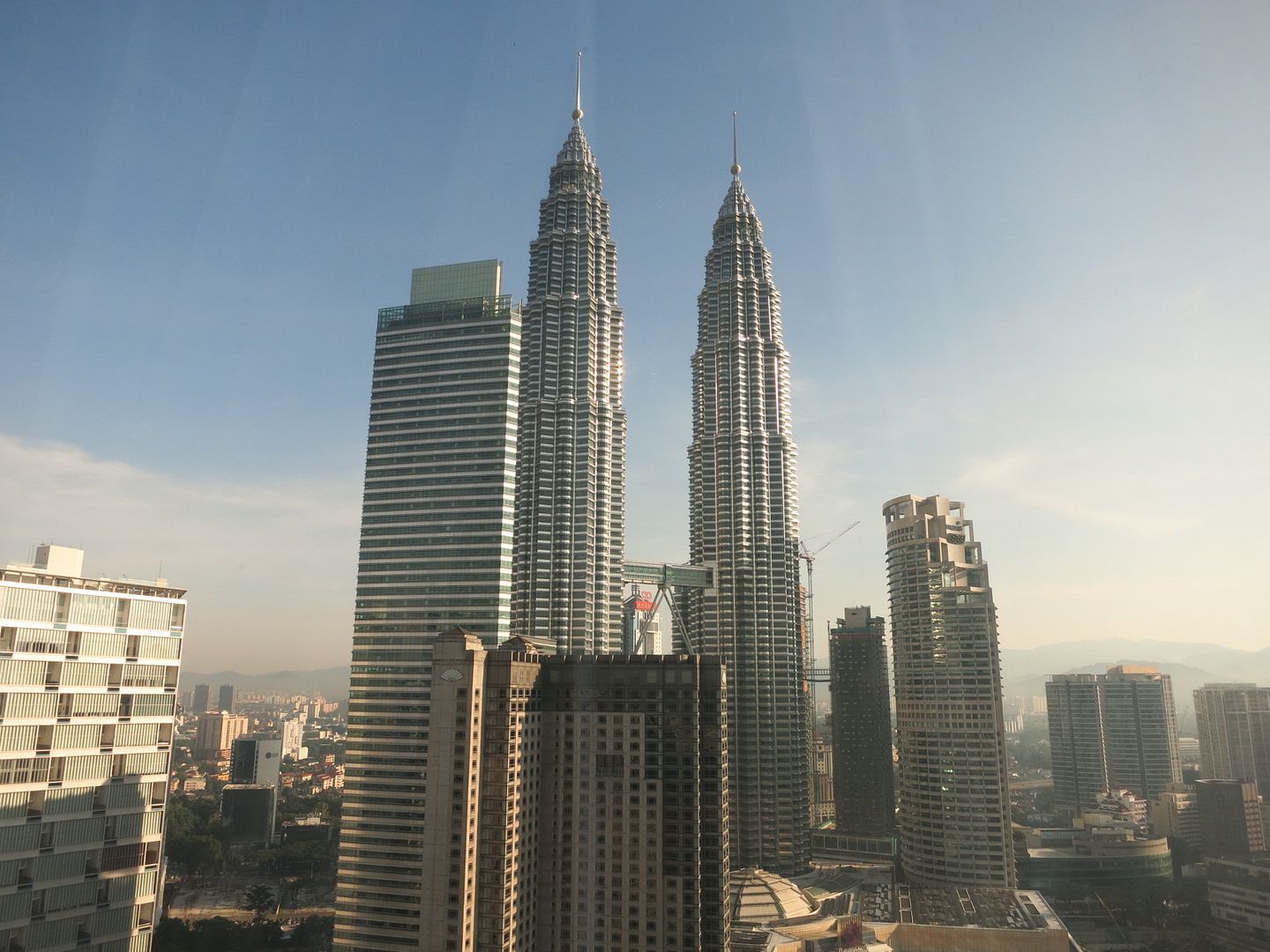 View of the Petronas Towers from My Room at the Grand Hyatt Kuala Lumpur
One night in a category 4 hotel usually isn't a full stay, I've often topped off my Hyatt points with instant transfers from Chase — the Chase Sapphire Preferred Card and Ink Business Preferred Credit Card.
Bear in mind that you receive a category 1-7 certificate after 60 nights as well, something the credit card can help you towards.