I receive compensation for content and many links on this blog. You don't have to use these links, but I am grateful to you if you do. American Express, Citibank, Chase, Capital One and other banks are advertising partners of this site. Any opinions expressed in this post are my own, and have not been reviewed, approved, or endorsed by my advertising partners. I do not write about all credit cards that are available -- instead focusing on miles, points, and cash back (and currencies that can be converted into the same).
---
The rise of bank cards with transferable points — Chase, American Express, Citibank, and Barclays all have their currencies — has been a blessing and a curse for airline frequent flyer programs.
It makes little sense for most people to spend money on United's or Delta's credit cards, because you can earn more United miles or Delta miles with other credit cards. That's not the case for American.
If You Want United Miles Earn With Chase
United's 10-K suggests to me that the MileagePlus program's growth in mileage sales is coming entirely from Chase transfers. The UnitedSM Explorer Card is great for benefits flying United.
If you aren't an elite you get to carry a bag onboard even on a basic economy fare, you get checked bags and priority boarding, and two club passes a year — save those for when flights go wrong and you need help getting to your destination, the agents in the club are generally the best people to work with.
But if you want to earn United miles — even with the updates to the UnitedSM Explorer Card — you're probably going to earn more miles with the Chase Sapphire Preferred Card which transfers 1:1 into United or your choice of other programs.
Get the UnitedSM Explorer Card for the benefits. Buy United tickets with it. But only do other spending on the card if you need the credit card spending to waive elite qualifying dollars requirements for status up to the Platinum 75K level.

Priority Boarding Matters
If You Want Delta Miles Earn With American Express
The Gold Delta SkyMiles® Credit Card in my view is for people who fly Delta but not enough to earn elite status since it affords them some of the key benefits of that status just for being a cardholder, specifically priority boarding (which helps avoid having to gate check carryon bags) and first checked bag free on every Delta flight (a savings of up to $200 per round trip for a family of four,.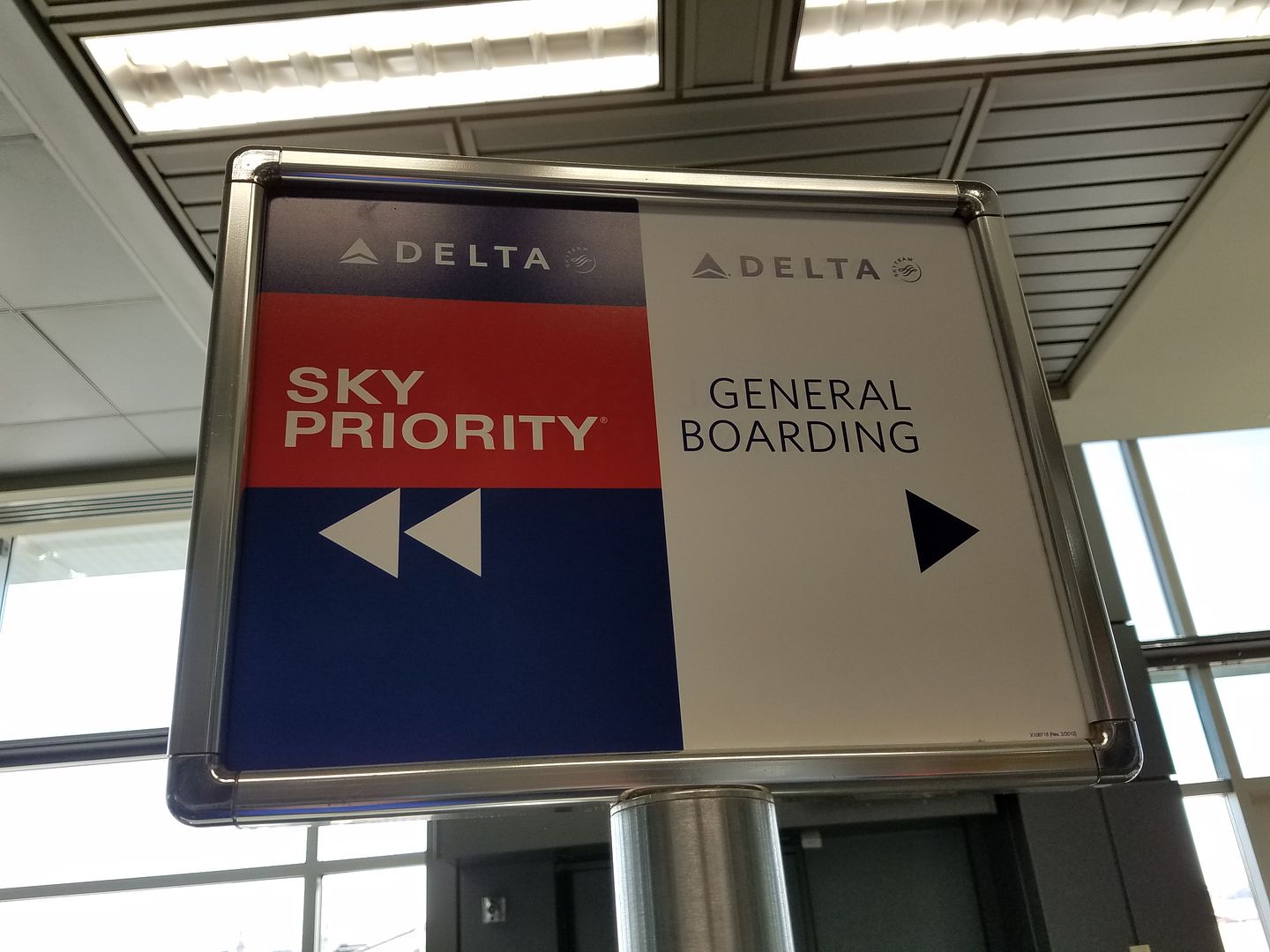 But if you want Delta miles you can earn those faster with a card that earns Membership Rewards points.
Take the Blue Business℠ Plus Credit Card from American Express which earns 2 Membership Rewards points on your first $50,000 in purchases per year (1 point per dollar thereafter). That makes this the best most rewarding card for otherwise-unbonused spend.
But If You Want American Miles You're Best Off With American's Own Card
Citibank wanted American Airlines as a ThankYou points transfer partner. They wouldn't pay enough, and indeed wouldn't pay enough to keep exclusivity in issuing American Airlines cards.
It used to be that Starwood was a great way to earn American miles. But under the new Marriott program which launches August 1, their credit cards will only earn at 2/3rds the rate of the previous Amex card when used for mileage transfers. That means it's no longer the best way to earn American AAdvantage miles.

American Airlines Business Class, Boeing 787-9
As a result that leaves American's own cards as the best way to accumulate AAdvantage miles.
Citi® / AAdvantage® Platinum Select® World Elite™ Mastercard® has an offer to earn 50,000 American Airlines AAdvantage® bonus miles after making $2,500 in purchases within the first 3 months of account opening. [Offer expired]

There's a $0 annual fee the first year, then $99. Cardmembers receive one free checked bag and preferred boarding on American Airlines flights. You also get 10% of your miles back (up to 10,000 rebated per calendar year) when you redeem miles.

In addition earning is 2 miles per dollar on American Airlines purchases and at restaurants and gas stations (1 mile per dollar elsewhere) and you can earn an annual $100 American Airlines flight discount after $20,000 spend within a year, provided after card renewal.

CitiBusiness® / AAdvantage® Platinum Select® World Mastercard®: 70,000 mile initial bonus after spending $4,000 within the first 4 months of account opening. This card has a $0 annual fee the first year (then $99). [Offer expired]
Barclays AAdvantage® AviatorTM Red World Elite Mastercard® has an offer for a limited time to earn 50,000 American Airlines AAdvantage bonus miles after first purchase within 90 days of account opening and paying the card's $95 annual fee.

Cardmembers receive one free checked bag (on domestic American Airlines itineraries for you and up to four companions traveling with you on the same reservation) and preferred boarding on American Airlines domestic itineraries.

Spending $25,000 on the card in a year will earn $3,000 Elite Qualifying Dollars. And like the personal Citi card you get 10% of your miles back (up to 10,000 rebated per calendar year) when you redeem miles.

AAdvantage® Aviator® Business Mastercard® signup bonus is 50,000 AAdvantage miles after first purchase in the first 90 days.

Benefits include first checked bag free and preferred boarding for the cardmember and up to 4 companions on the same itinerary.

$25,000 spend on the card in a calendar year earns $3000 elite qualifying dollars, $30,000 spend earns a $99+tax companion ticket.
But Isn't AAdvantage Award Availability Bad?
No. American Airlines award available hasn't been good as competitor airlines' since the merger with US Airways, but it's getting somewhat better.
Still I'm not super concerned about American Airlines award availability since my goal with American's miles isn't to fly on American. It's to fly on their partners.

Cathay Pacific First Class
And since I value quality first class international award redemptions I find AAdvantage miles are the currency I redeem the most — to travel on Cathay Pacific, Etihad, and Qantas (and first class is also available on Japan Airlines, British Airways albeit with fuel surcharges, and Malaysia).