I receive compensation for content and many links on this blog. You don't have to use these links, but I am grateful to you if you do. American Express, Citibank, Chase, Capital One and other banks are advertising partners of this site. Any opinions expressed in this post are my own, and have not been reviewed, approved, or endorsed by my advertising partners. I do not write about all credit cards that are available -- instead focusing on miles, points, and cash back (and currencies that can be converted into the same).
---
The Platinum Card by American Express offers access to a network of lounges I wasn't even aware of. You can access Plaza Premium lounges around the world with an American Express Platinum card. Although some are also accessible by Priority Pass, some of their lounges aren't — but Platinum cardmembers can still use these lounges.
On the 'Lounge Collection' page for the American Express Platinum card, they detail lounge access benefits.
American Express Global Lounge Collection℠‡ programs and partners:
– The Centurion® Lounge
– International American Express Lounges
– Delta SkyClub®
– Priority Pass Select*
– Airspace
– Escape Lounges
Obviously the card gets access to American Express' own lounges. It also comes with access to Delta lounges when traveling Delta same day. And it gets a Priority Pass Select card with unlimited visits and up to two complimentary guests per visit.
Less well-known is that the card provides access to Airspace lounges and Escape lounges. There are Airspace lounges at New York JFK terminal 5, in Cleveland, and also San Diego. The San Diego Airspace Lounge even provides access to Admirals Club members.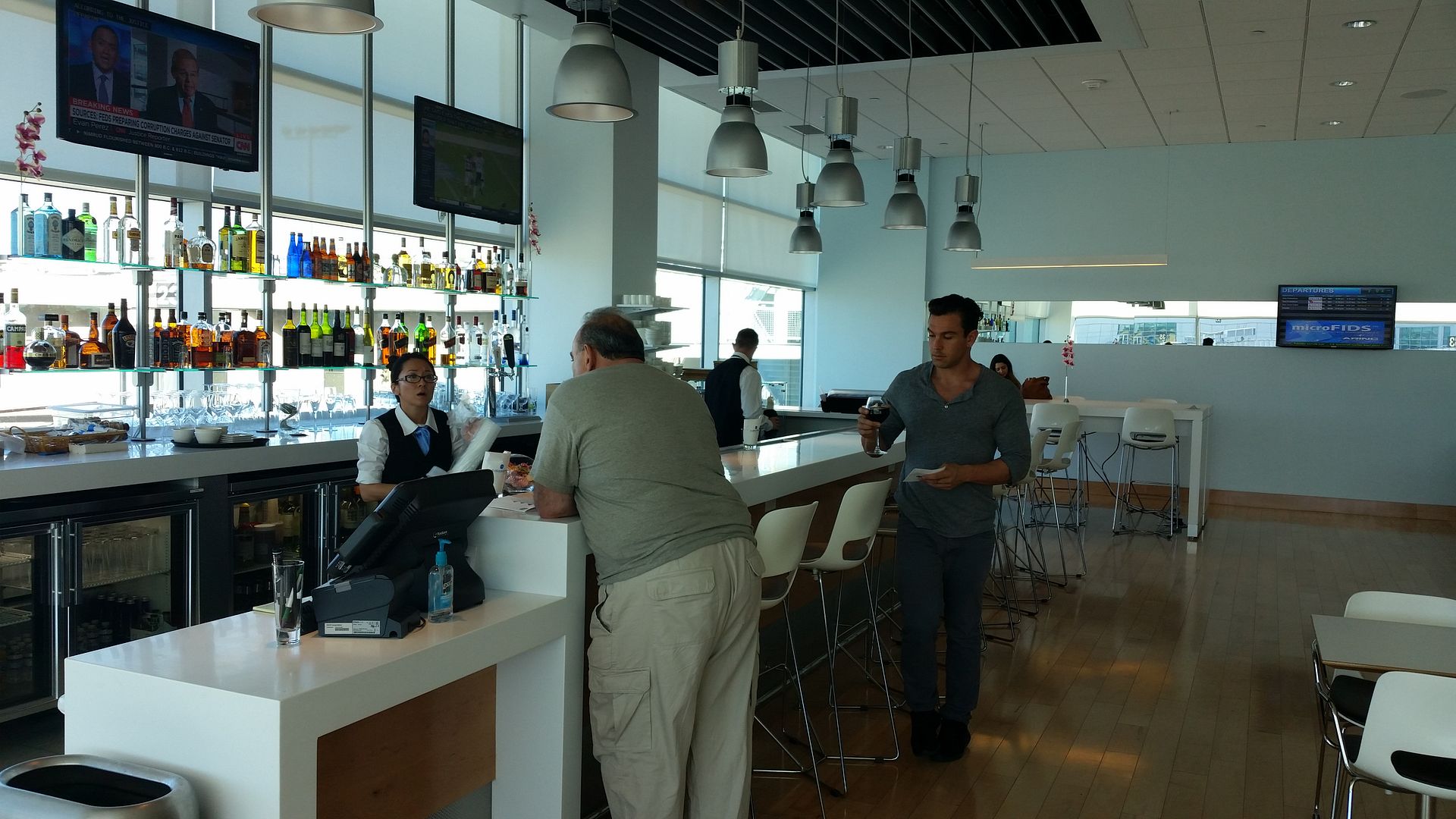 Airspace Lounge, San Diego
The Escape Lounges in Reno, Minneapolis, and Oakland are great contributions to the card's lounge access. Reno is stylish with good food, though restrooms outside in the terminal.

Escape Lounge, Reno
However I learned something new today and I genuinely had no idea, so I bet there's at least some of you that didn't know either. I know that many Plaza Premium lounges around the world are accessible via Priority Pass, though not all are. However Plaza Premium Lounges are accessible directly with an American Express Platinum card.
That's not listed on the 'Lounge Collection' page. However American Express tells me,
American Express Card Members can enjoy privileged access to Plaza Premium Lounges at over 70 locations worldwide. Card Members simply present their eligible American Express Card with a boarding pass for the same day or the following day travel at the lounge reception.

The global network of applicable Plaza Premium Lounge locations span across the world, including: Hong Kong, Macau, Beijing, Shanghai, Taipei, Brisbane, Kuala Lumpur, Kota Kinabalu, Kuching, Penang, Langkawi, Singapore, Cebu, Phnom Penh, Siem Reap, New Delhi, Hyderabad, Bangalore, London Heathrow, Abu Dhabi , Muscat, Salalah, Riyadh, Rio de Janeiro, Toronto, Vancouver, Edmonton and Winnipeg. For the full list of locations, visit: https://www.plaza-network.com/locations
Plaza Premium lounges are largely common across the Asia Pacific and Mideast but there are also plenty of lounges in the U.K., Canada, and Brazil.
The relationship is mentioned on this American Express Hong Kong page and on Plaza Premium's website.
The following American Express cards from the issuing countries below are entitled access to ALL Plaza Premium Lounge locations worldwide: …

American Express Platinum Card issued in:
Argentina
Australia
Austria
Canada
Finland
France
Germany
Hong Kong
India
Italy
Japan
Mexico
Middle East
Netherlands
New Zealand
Singapore
Spain
Sweden
Taiwan
Thailand
UK
USA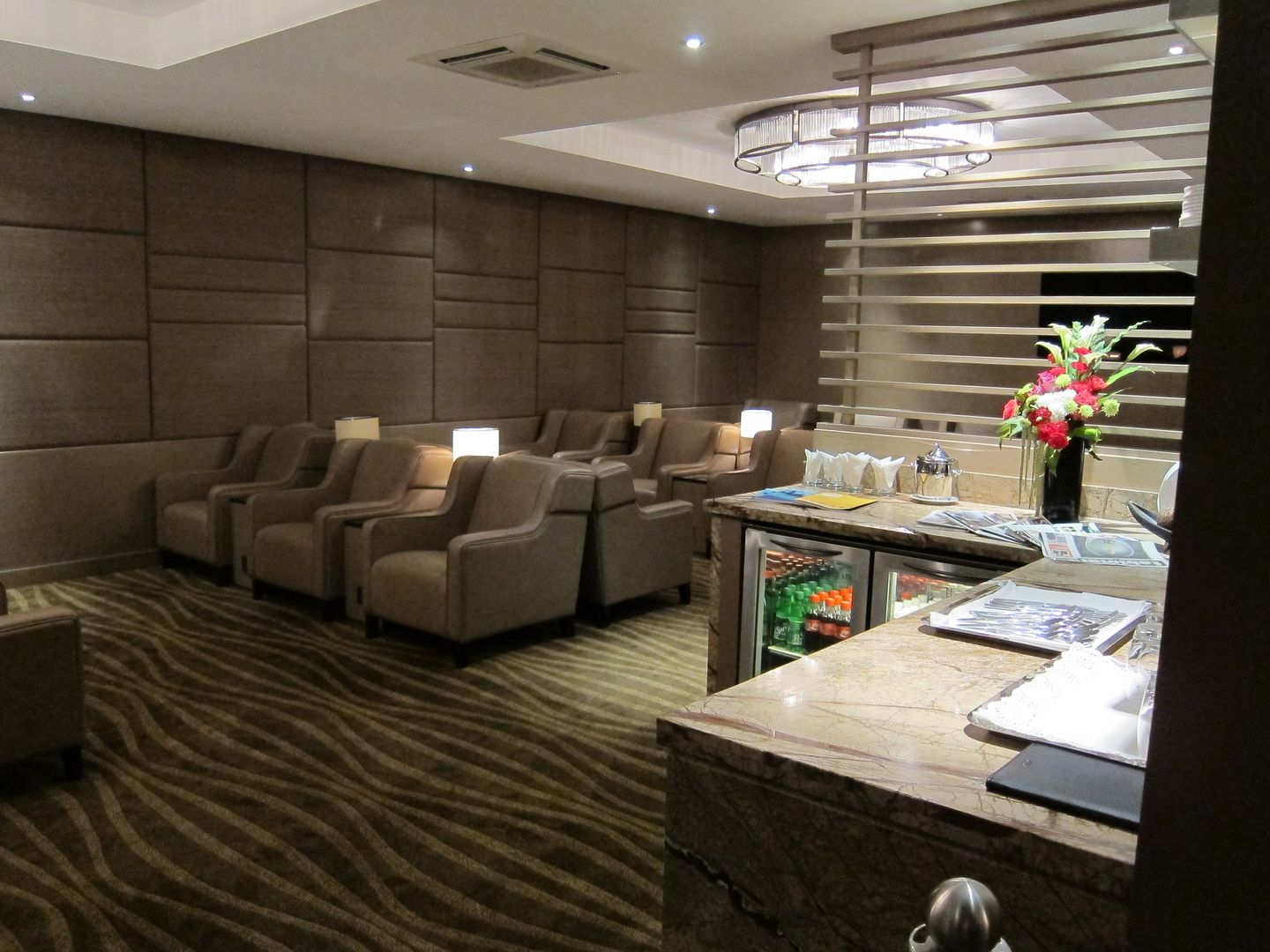 Plaza Premium Lounge, Male