This is a really cool opportunity. The brand new San Francisco Polaris lounge will be opening April 30th. Before that happens there's a preview day on Friday, April 27 where the lounge is fully operational. And any MileagePlus member can redeem for a visit.
You don't even have to be traveling that day in order to use the lounge. If you aren't already airside United will arrange for a gate pass.
The United Polaris lounges features our pre-flight dining option, which includes a menu developed by award-winning chef Art Smith, an extensive buffet with hot and cold selections and table service. Pair your meal with your beverage of choice, with options including specially curated wines, premium spirits, craft brews and handcrafted cocktails.

Access to the lounge is typically only available to customers traveling in United Polaris business class or United Polaris first class on long-haul international flights may access the lounge before departure, during connections or upon arrival. Customers traveling in international first or business class cabins on Star Alliance™ partner airlines may also access the lounge only at the airport of their international departure.
While it's the same offer United set up landing pages for elites, for co-brand cardmembers and for anyone ("MileagePlus Exclusives").
You need to choose your time block and access is granted for two hours.
Food and beverages are included so you'll definitely come out ahead though they do note that sit down dining will be subject to availability (lots of people may be taking advantage of this at any given time).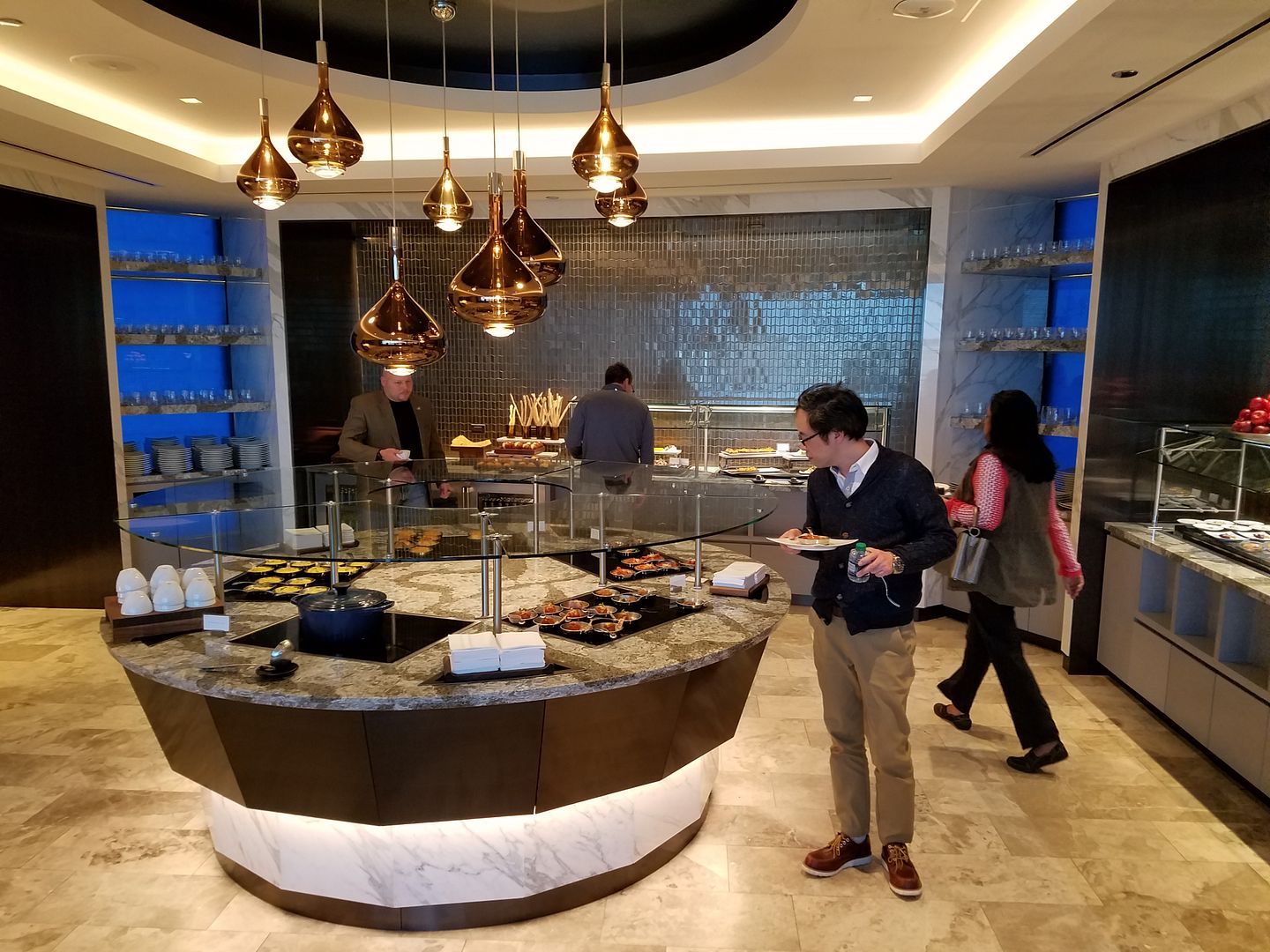 Polaris Lounge Chicago Buffet
This is United's second Polaris lounge after Chicago, which is gorgeous.