The classic definition of chutzpah, often attributed to the Menendez brothers, is killing your parents and then asking the court for mercy because you're an orphan.
One of the Chicago Aviation Police officers is suing United and the City of Chicago because he was fired after participating in the dragging of David Dao off a United Express flight a year ago.
He says the city was at fault for "negligence in training" that would ensure he didn't drag passengers off of aircraft and cause them to be beaten. It's that lack of training which caused him to be fired and to suffer "mental anguish."
Furthermore, United is the one that called the Aviation Police. And this officer was "called off his lunch hour" to assist. And oh by the way he only "gently" tried to remove Dr. Dao from the plane but Dr. Dao happened to fall "and hit his mouth." In contrast an Inspector General's report found the officers responded with excessive force.
And since "United knew or should have known" that calling the Aviation Police would result in a passenger being beaten (!), it's really their fault.
Defendent UNITED knew or should have known that calling the Aviation Police on April 9, 2017 to remove a passenger who was refusing to leave their plane would require the use of physical force.

…Defendant UNITED negligently failed to foresee the consequences of its actions of calling the Aviation Police Force to remove a passenger unwilling to leave the plane.
If United hadn't called him, he wouldn't have been there, Dr. Dao wouldn't have been beaten and he wouldn't have been fired. He even states that United "requir[ed him] and other aviation officers to remove Dr. Dao.." In other words, he takes his instructions from the airline and not from his department, its procedures, or his supervisor.
He further claims that the Aviation Police Commissioner defamed him by stating that Aviation Police aren't law enforcement officers and that this caused him "emotional distress."
The officer says he did nothing wrong but that "if he did do something wrong it was because the City of Chicago failed to properly train him." Which is it? It can't be both.
When David Dao was dragged off of a United Express flight in April, everything that could possibly have gone wrong did.
United decided to send crew on a full flight, necessitating bumping passengers. On net doing this would inconvenience fewer people.
They didn't make the decision or communicate it early enough to handle denied boardings at the gate. So they had to pull passengers off the plane.
When there weren't enough takers for voluntary compensation, they followed involuntary denied boarding procedures. Because they could.
When David Dao felt this was all unfair and refused to leave, United turned their customer service issue into a law enforcement issue. They called the Chicago Aviation Police.
The police responded with excessive force.
United compounded the issue when CEO Oscar Munoz apologized 'that customers has to be re-accommodated' — indeed, they re-accommodated his face.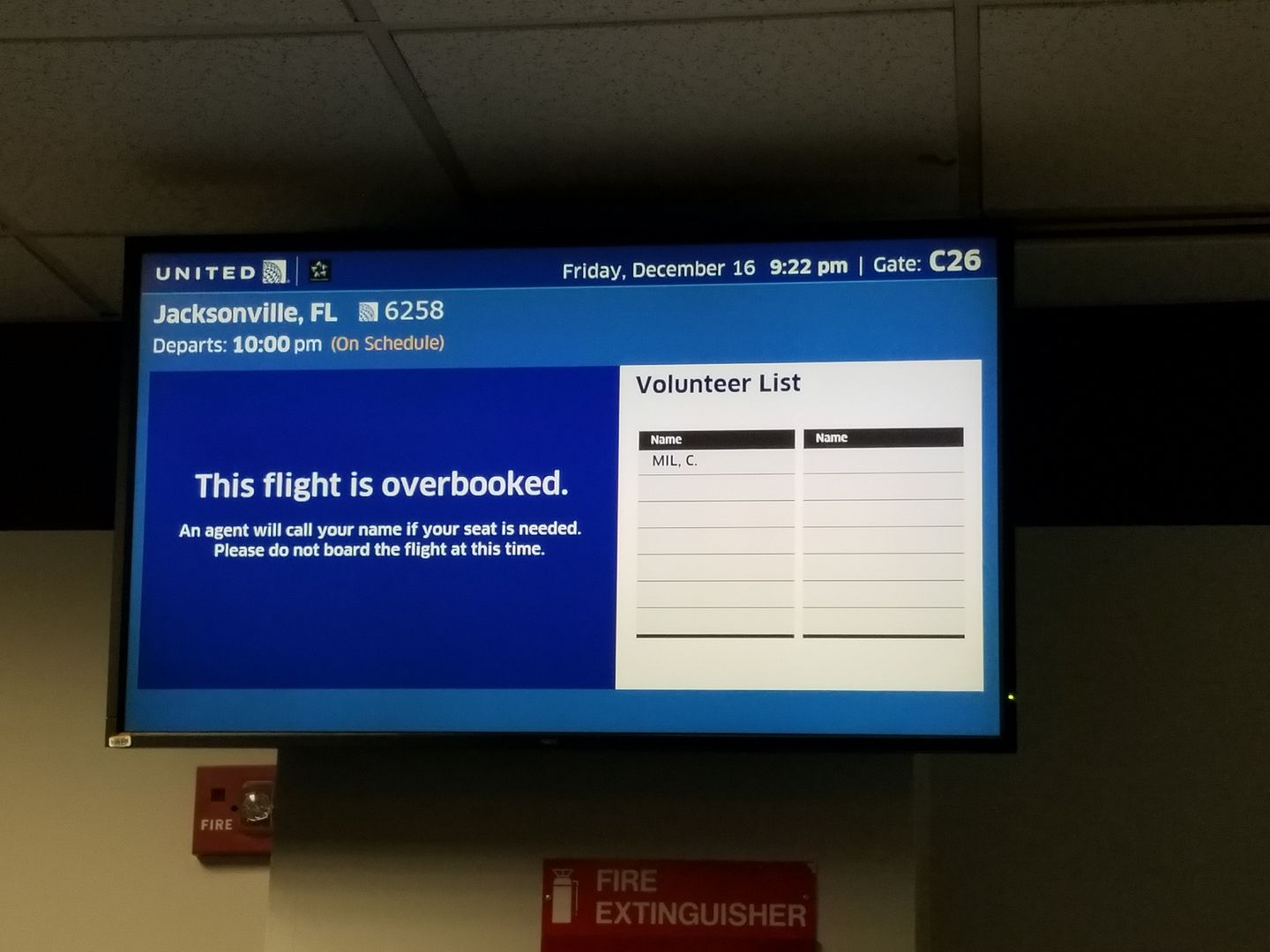 The responding officers weren't the only ones at fault, but they were at fault. United shouldn't have turned its customer service problem over to the police, but the police shouldn't have responded with excessive force.
Indeed United's operational choices created the conditions for the problem. Their denied boarding procedures allowed it to escalate. But the biggest issues were outsourcing customer service to the police, and the physical response by the police.
United even effectively covered up for this officer in settling with Dr. Dao. The airline paid a settlement that included a waiver of any claim against the city or its Aviation Police.