American's website lists most of the locations around the world that an Admirals Club membership will get you into. Accessing most will require you to be flying American same day, and not via someone else's codeshare. And none will get you American's signature afternoon guacamole.
American partners with Alaska and Qantas lounges. Some of the options are strange, though. You'd think in Hong Kong they'd offer access to a Cathay Pacific lounge but instead they use the Hong Kong Airlines Club Bauhinia and the Plaza Premium Lounge West near gate 40.
In Beijing they offer access to the Air China Business lounge, which is pretty weak sauce considering Priority Pass gets you first class lounge access.
The Airspace lounge in San Diego is accessible to Admirals Club members. Anyone can pay $25 to get in and that comes with a $10 food and beverage credit, American Express Platinum cardmembers get the credit, American's club members don't. But since there's no more Admirals Club in San Diego it's nice there's still an option.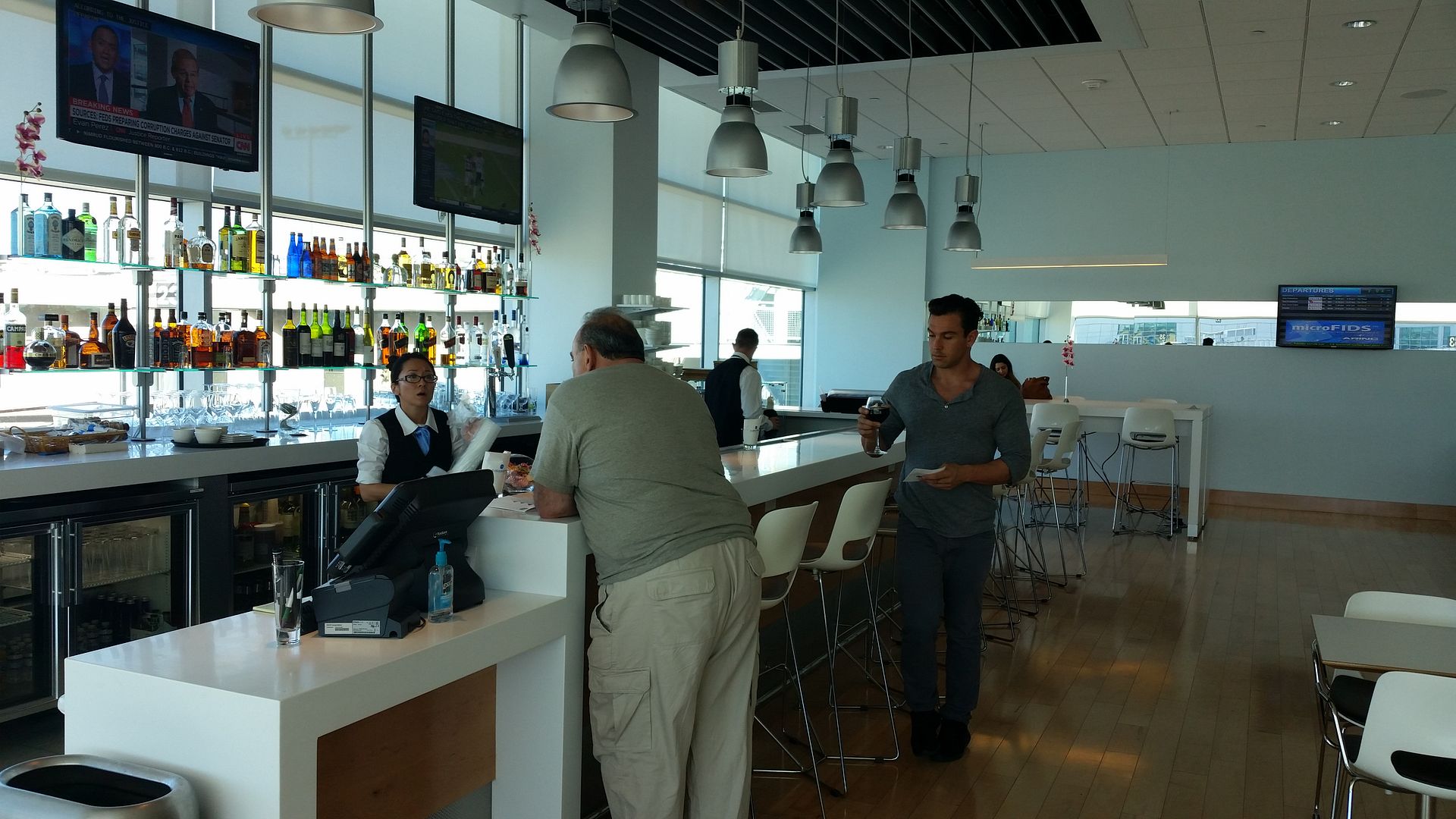 What's interesting though is that AA.com doesn't actually show all the options you have.
The Club at Bluegrass in the Lexington, Kentucky airport can be accessed by any Admirals Club member, United Club member, or Delta Skyclub member. (HT: Rich G.) It's also $10 pay-in. There's no alcohol in the lounge but it's right next to the Kentucky Ale Taproom where Priority Pass gets you a $28 per person credit.
The Dayton, Ohio Business lounge apparently used to welcome Admirals Club members, but that's before it was renovated. The Savannah/Hilton Head airport used to offer something similar to Admirals Club members but no longer appears to.
By the way if you ever find yourself in the Mobile, Alabama airport here's a trick to access that airport's lounge for free.