EPA Administrator Scott Pruitt flies Delta even when the government has a contract fare with another airline and flies first class even on short domestic hops due to 'exceptional security circumstances'. His government travel forms claim coach would be unsafe for him. And as a result he has no problem meeting minimum spend requirements for Delta SkyMiles elite status.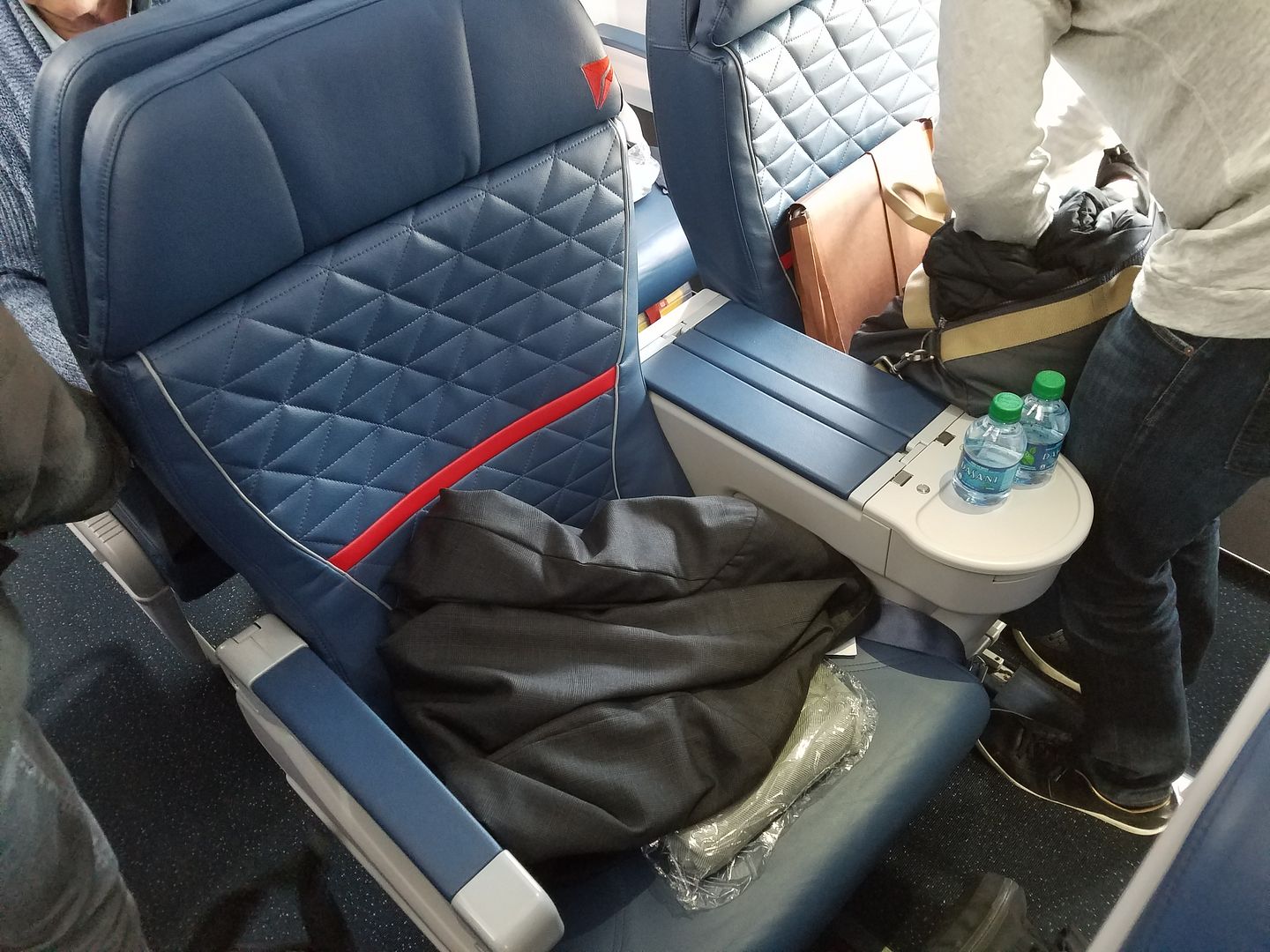 Last year the Secretary of Health and Human Services charted a private jet from DC to Philadelphia claiming that the United flight operating at the same time wasn't convenient, and apparently also that Amtrak wasn't an option.
The Consolidated Appropriations Act of 2018, which will be voted on today to substantially increase spending on both Republican and Democrat priorities and avoid a government shut down, includes language to subtly call out the Administration's overuse of premium cabin airline travel — without actually doing anything about it.
Section 524 on page 223 says,
None of the funds made available in this Act may be used to purchase first class or premium airline travel in contravention of sections 301–10.122 through 301–10.124 of title 41 of the Code of Federal Regulations.
The budget bill takes the time to say that spending being appropriated here cannot be used to buy premium cabin airline tickets… except as permitted in current regulations. In other words, government employees are not allowed to spend money to do anything they're already not allowed to do.
9 CFR 301-10.123(a)(3) specifically sets the terms under which employees may travel in premium cabins due to security concerns — exactly what's used to justify first class travel by administration cabinet secretaries now.
Once again a demonstration that politics is not about policy, since policy is not changing as a result of language being inserted into this law.
(HT: Dennis L.)