When hotels began their loyalty programs a lot more attention was paid to airline programs. Guests were regularly given the choice to each points with the hotel's program or earn airline miles. Hilton made their name with the 'double dip' giving you both points and miles, you didn't have to choose. Hotel programs have all grown up, and double dipping (earning styles) go away April 1.
Hyatt though is offering its own double dip with American AAdvantage through June 30. And it stacks with the current bonus promotion that runs through May 15.
Hyatt House and Hyatt Place stays completed between February 20 and June 30, 2018 earn 1000 American AAdvantage miles in addition to the regular points or miles that would be earned from the stay.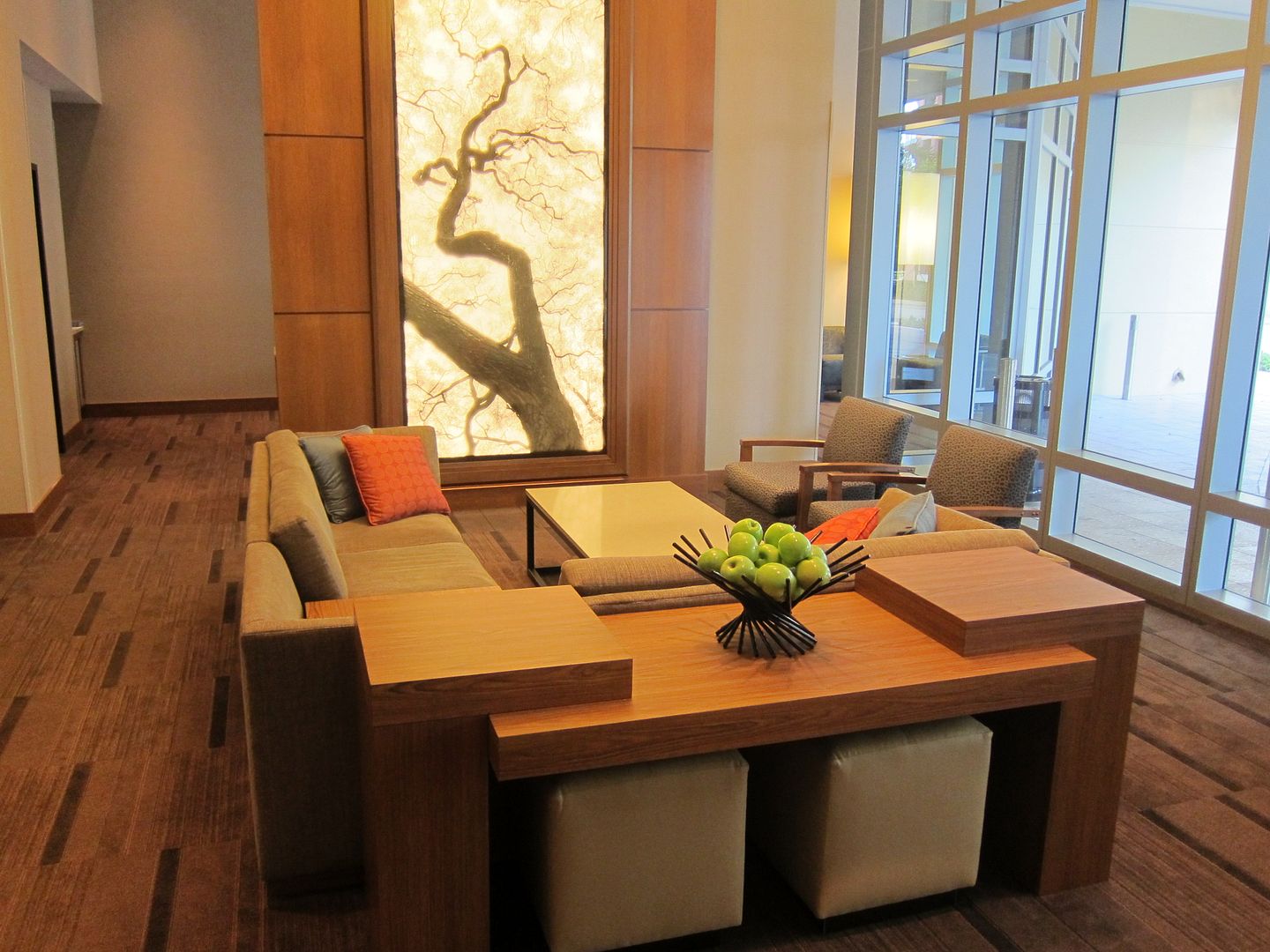 Hyatt Place Lobby
Registration is required by April 30th. You enter both your Hyatt number and AAdvantage number to register.
Award stays now count as eligible rates so if you're using points you'll still get 1000 AAdvantage miles. This bonus can be earned an unlimited number of times — once per stay, and only one room per stay.
I wouldn't choose a Hyatt Place or Hyatt House because of 1000 extra American Airlines miles which I'd value at $15 but I'll definitely take the miles — it's worth registering just in case you wind up with a qualifying stay — for bookings I'd make anyway.
Hyatt does seem to be emphasizing stimulating demand for Hyatt House and Hyatt Place over other brands besides the new lifestyle acquisitions which are also getting plenty of love.

Hyatt Place Bedroom
Terms and conditions:

You must be a member of World of Hyatt and the American Airlines AAdvantage® program to participate in this promotion.

Members must register for the promotion between February 20, 2018 and April 30, 2018 and provide both membership numbers to participate. To register for the promotion or join World of Hyatt, visit https://world.hyatt.com/content/gp/en/wohpromotions/american-airlines.html.

Eligible stays under this promotion must have a checkout date from February 20, 2018 through June 30, 2018 ("Promotion Period"). You will receive 1,000 AAdvantage® bonus miles for each eligible stay at Hyatt Place and Hyatt House properties during the Promotion Period. World of Hyatt will automatically track eligible stays when you provide your World of Hyatt membership number at check-in.

For the purpose of this promotion, an "eligible stay" is defined as any stay where a member is paying an Eligible Rate or redeems a free night award for at least one night of their stay.

If a member selects to earn World of Hyatt Base Points at check-in, member will receive 1,000 AAdvantage® bonus miles in addition to World of Hyatt Base Points earned. If a member selects to earn miles at check-in, member will receive 1,000 AAdvantage® bonus miles in addition to 500 base miles earned.

Only the room occupied by the Member will count toward this promotion. Back-to-back stays within one 24-hour period at a single participating hotel are considered one stay. Only one (1) check-in/check-out permitted per stay. Please allow four to six weeks after your qualifying stay for bonus miles to be posted to your American Advantage account.