EPA Administrator Scott Pruitt flies Delta even when the government has a contract fare with another airline and flies first class due to 'exceptional security circumstances'. His government travel forms claim coach would be unsafe for him. And as a result he has no problem meeting minimum spend requirements for Delta SkyMiles elite status.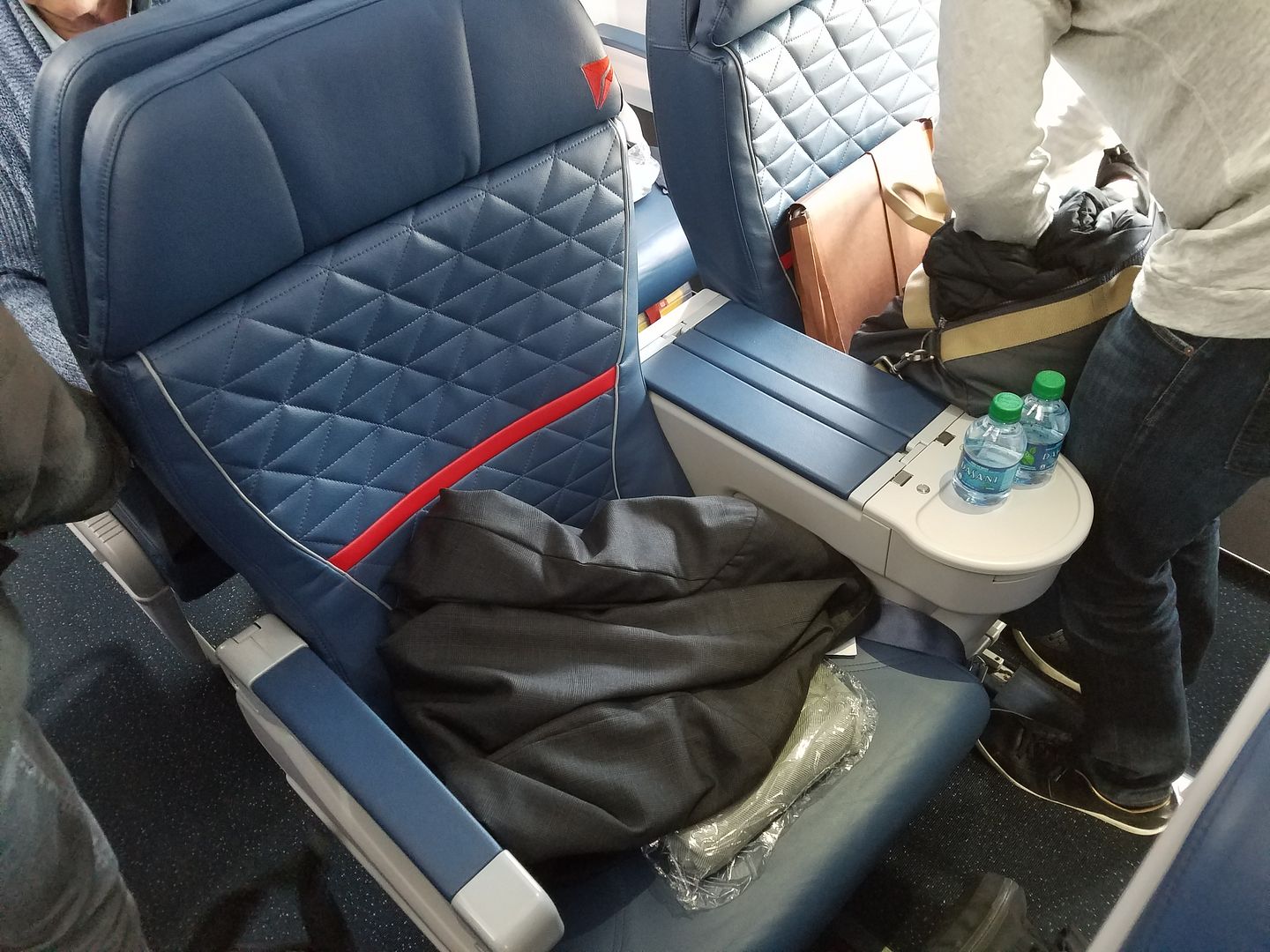 When I stand at the gate before a long haul flight and watch the upgrade list on the monitor as the minutes count down towards boarding my blood pressure rises, I begin to sweat, and the stress overcomes me. The risk of flying coach is unhealthy for me, too. But I don't have someone ready and willing to fork over higher than contracted fares to avoid it.
And Pruitt is having the government shell out even on short domestic flights, something cabinet secretaries have historically eschewed.
On Monday, June 5, accompanied by his personal security detail, Pruitt settled into his $1,641.43 first-class seat for a short flight from the District to New York City.

…In a two-day period last July, he spent $4,443 for separate round-trips to Birmingham and Atlanta for visits that included a power plant and farm tour. On at least four occasions, he has spent between $2,000 and $2,600 on first-class airfare to official meetings or tours near Tulsa, where he lives.

…Pruitt's other first-class trips include a $4,680.04 itinerary to Salt Lake City, Minneapolis and Little Rock to promote the unraveling of a controversial Obama administration water regulation. Another multi-city ticket, which included stops in Colorado, Iowa, North Dakota and Texas, cost $10,830, according to the vouchers, not including lodging and incidentals.

…On May 11, the administrator delivered the keynote address to the Heritage Foundation's Resource Bank Meeting in Colorado Springs; the conservative group covered his lodging, but the ticket cost $2,903.56. A week later, he flew to Tulsa to tour the Brainerd Chemical Co. and stayed the weekend, for a flight cost of $1,980.34.
All of these trips have cleared federal ethics paperwork because while federal rules say he's supposed to "consider the least expensive class of travel" his agency can
authorize first-class travel in rare instances, such as a flight of 14 hours or more, a medical disability or when "exceptional security circumstances" mean "use of coach class accommodations would endanger your life or government property."
Pruitt's spokesperson says he receives more death threats than his predecessors, though doesn't explain how first class keeps him safer than coach.
This ought to be read as an indictment of his administration's TSA, since he must not have confidence in their ability to keep weapons off of aircraft.
He travels with a security detail, class of service notwithstanding.
Last year the Secretary of Health and Human Services charted a private jet from DC to Philadelphia claiming that the United flight operating at the same time wasn't convenient, and apparently also that Amtrak wasn't an option. Meanwhile the federal government reportedly pays the maximum legal amount for rooms at Prestident Trump's Mar-a-Lago resort.
(HT: Dennis L.)