I receive compensation for many links on this blog. You don't have to use these links, but I am grateful to you if you do. American Express, Citibank, Chase, Capital One and other banks are advertising partners of this site. Any opinions expressed in this post are my own, and have not been reviewed, approved, or endorsed by my advertising partners. I do not write about all credit cards that are available -- instead focusing on miles, points, and cash back (and currencies that can be converted into the same).
---
The Platinum Card by American Express earns 5 points per dollar on "flights booked directly with airlines or with American Express Travel."
That's huge value. I see each Amex point as worth 1.8 cents so I treat this like a 9% rebate on airfare.
Chase Sapphire Reserve earns 3 points per dollar on all travel and dining, and this includes airfare. I value each Chase point at 1.9 cents, so I treat this as a 5.7% rebate on airfare.
So which card do I use for airfare? It actually depends. The American Express points rebate is greater, but the Chase Sapphire Reserve travel protections are better.
It offers Trip Delay coverage — American Express does not include this when you use their card to buy a ticket. If you buy your airfare with the Sapphire Reserve you're covered up to $500 for trips delayed over 6 hours or overnight (due to equipment failure, weather, strike).

Waiting Out Snow at the Westin DFW
I love this benefit because instead of arguing with the airline over whether they'll provide you with a hotel room (they usually won't for a weather delay or cancellation) or a room that you're willing to sleep in (you usually don't get a full service Marriott or Westin) you just get the room you need and deal with the card company's coverage to reimburse the bill. Save receipts for hotel, for meals, and even transportation back and forth between the airport and the hotel.
The question is, when is this coverage worth giving up the 2 extra points you'd earn with the Platinum Card by American Express? That depends how much the coverage is worth to you, and that in turn may depend on your likelihood of needing it.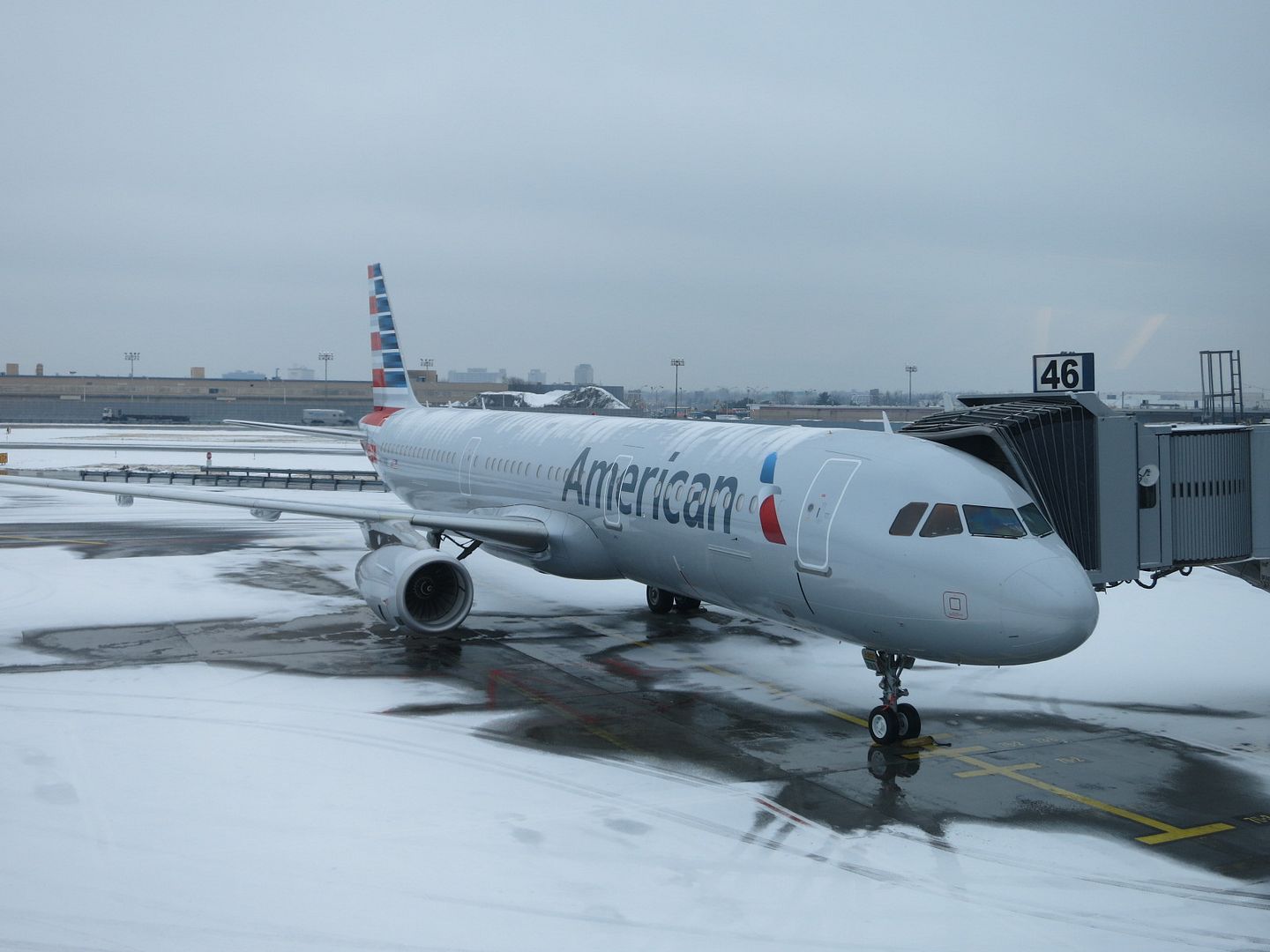 American Airlines Airbus A321T at New York JFK
A morning non-stop between Miami and Charlotte in the spring creates little condition likely to need the benefit, I'm more inclined to go for the extra points.
An evening departure is more likely to be affected by delays from earlier in the day, crew is more likely to time out in the event of a delay, and I'm less likely to be accommodated on another flight the same day and wind up having to spend the night.
Connecting flights increase the likelihood of a problem (each flight could have one), short connections even more so, and connections – say – through Chicago in winter time.
But all else equal when are the points worth more than the coverage? I wouldn't spend more than $15 for trip delay coverage on a given trip, so I'm not going to want to give up points worth $20 for that coverage either.
On a $500 ticket if I pay with Chase Sapphire Reserve I get a $28.50 rebate (based on my valuation of points) while if I pay with the American Express Platinum I get a $45 rebate. So I'm giving up $16.50. A ticketing costing $500 (or more) goes on the Platinum card.
However I buy a lot of tickets that are less expensive, those go on the Sapphire Reserve. I'm effectively buying trip delay coverage (and better delayed baggage coverage, too, but I very rarely ever check a bag) with the points-earning foregone.
My own conclusion is I use Chase Sapphire Reserve for less expensive tickets, and the Platinum Card by American Express for more expensive tickets. And my break point is around $500.
Chase Sapphire Reserve
Platinum Card by American Express