American Airlines is done painting planes — updating the old bare metal legacy American Airlines livery, and repainting US Airways planes to say American. MD80s, slated for retirement, haven't been painted.
With American's order for new Boeing 787s with composite skin instead of aluminum, they decided the 'bare metal' American Airlines look couldn't survive. They didn't want a paint job for those planes that differed from the rest of the fleet, so they adopted new livery and embarked upon a repainting program for aircraft. This began five years ago.
The livery was hugely controversial, many customers, critics and employees didn't like it. With the merger they'd be repainting even more planes, adding 299 legacy US Airways aircraft to the project.
At the time it was an open question whether they'd keep the new livery that American rolled out before the merger. Airline CEO Doug Parker said liveries don't matter and he didn't care what they chose, so he put the decision to an employee vote.
About 200 legacy American planes had been painted in the new livery when the merger closed. And they wanted to save on cost. So employees only got to vote on the tail.
A majority of employees (52%) chose to keep the new American tail, of course there were more American than legacy US Airways employees so it may have been a matter of 'ours' versus theirs. They lost control in the merger, they could at least keep their new livery (even though many existing employees hated it).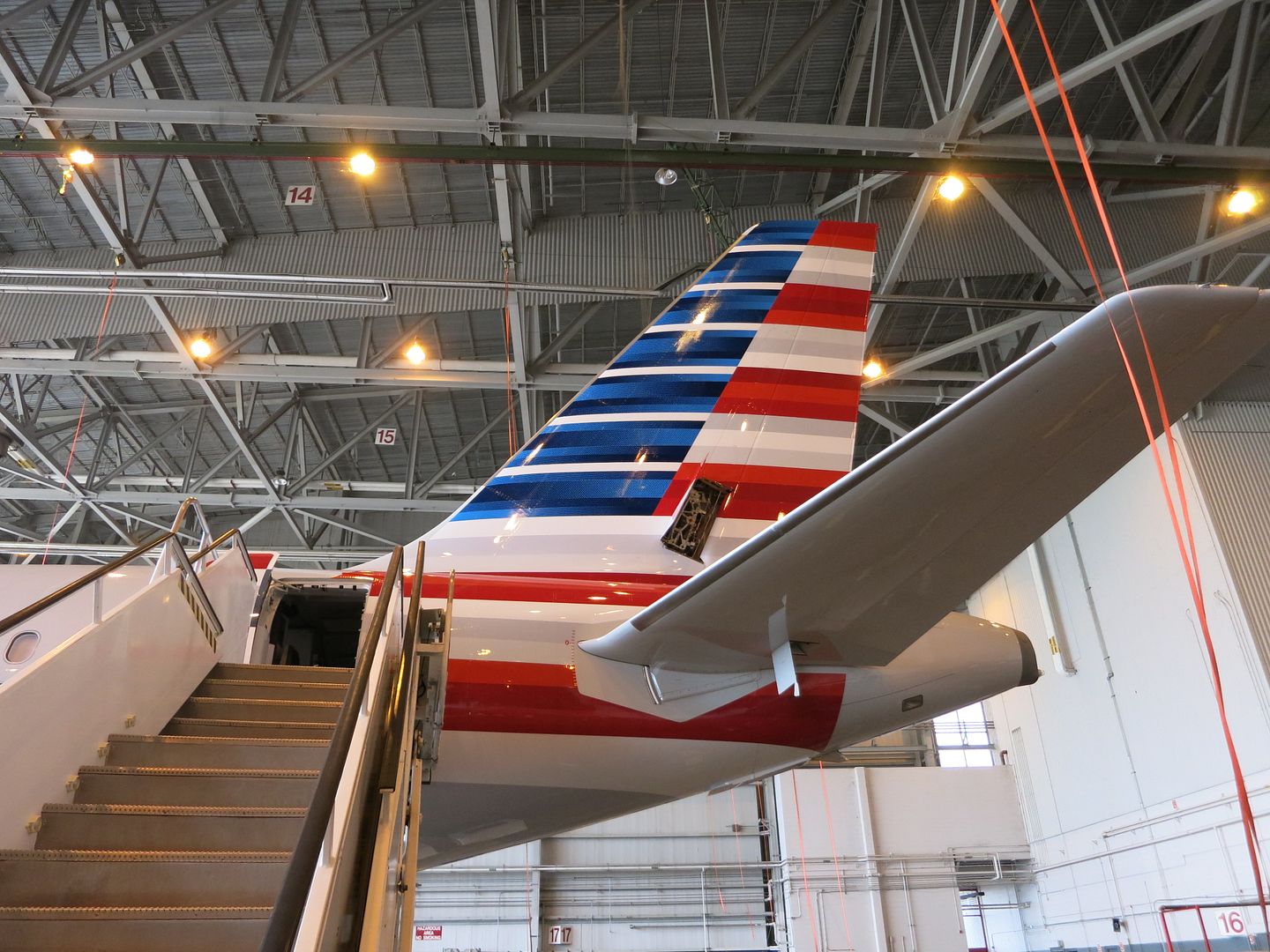 American had 8 paint lines going at one point, and the final US Airways mainline aircraft was re-painted on November 22, 2016. More than 300 new planes were delivered in the new livery since it was introduced. And the rest of the non-MD80 legacy American fleet was repainted as well.
Painting was a priority for the airline. Implementing a new devalued award chart, reducing mileage earning for flights, and combining mileage programs and reservations systems was a priority. Adding seats onto planes ('densifying') was a priority. Things that have not been a priority:
Adding Main Cabin Extra seating to legacy US Airways aircraft

Adding seat power to legacy US Airways aircraft (US Airways planes will have seat power eight years into the merger)