French Polynesia is one of the toughest frequent flyer awards to book. There's currently only service between the U.S. and its capital, Papeete on:
Air Tahiti Nui from Los Angeles (11 flights weekly)

Air France from Los Angeles (3 flights weekly)

Hawaiian from Honolulu (Saturday service only)

Hilton Bora Bora Nui, When it Was Part of Starwood
To get to Tahiti from the U.S. via Star Alliance you'd have to first fly to Auckland, New Zealand and catch Air New Zealand from there (3 times weekly).
Delta partners with Air Tahiti Nui and Air France. American partners with Air Tahiti Nui. Now United will fly its own Boeing 787 from San Francisco to Tahiti.
While Air France generally operates with the best seats on the route (reverse herringbone direct aisle access), I'd take United's old seats and soft product over Air Tahiti Nui myself.
Here's United's schedule that will run October 30, 2018 – yes this service won't start for nearly a year! – through March 28, 2019.
For Europeans the summer is actually peak travel season to French Polynesia. In fact low cost carrier French Blue will be starting Paris Orly – San Francisco – Papeete service in May before the peak European travel period.
It will be interesting to see how this performs. A 787 makes sense and it's a great route for United to try, though it's entirely one driven by leisure travel. However two new flights out of San Francisco on top of the two flights out of Los Angeles is a lot of additional lift. That extra capacity should be friendly for Americans interesting in visiting.
Once in Papeete, by the way, you're not really at your destination. Few vacationers want to stay on the island of Tahiti. So you have to take a ferry or flight (Moorea) or a flight (Bora Bora, or other islands) after arrival. Air Tahiti, the domestic airline, is unrelated to Air Tahiti Nui and there's no airline mileage redemption option.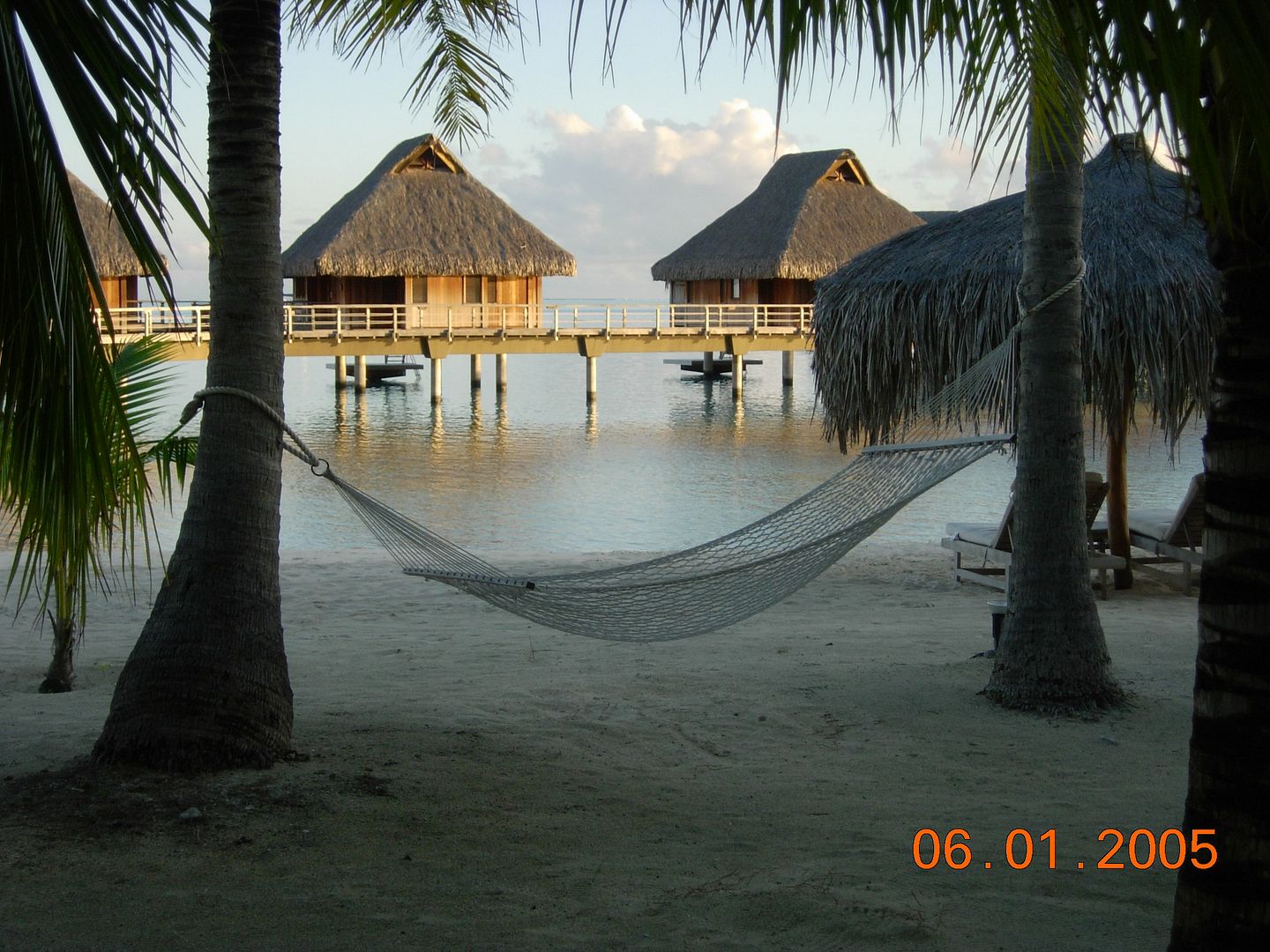 Hilton Bora Bora Nui When it Was Part of Starwood
United's return schedule is great because passengers will connect from various islands to reach their flight to San Francisco, and it allows for plenty of connectivity beyond San Francisco once it arrives. The flight to Papeete, though, will force most travelers to overnight in the capital before reaching their destination.
Starwood, IHG, and Hilton all have redemption options in French Polynesia to consider.