Hilton announced their new 'Connected Room' concept, which is live at one hotel — the Hilton Garden Inn Memphis — sort of. They promise to add 7 hotels in the coming weeks and roll out in the U.S. only in the coming year.
They've already got a good mobile app, at least as far as hotel app functionality goes.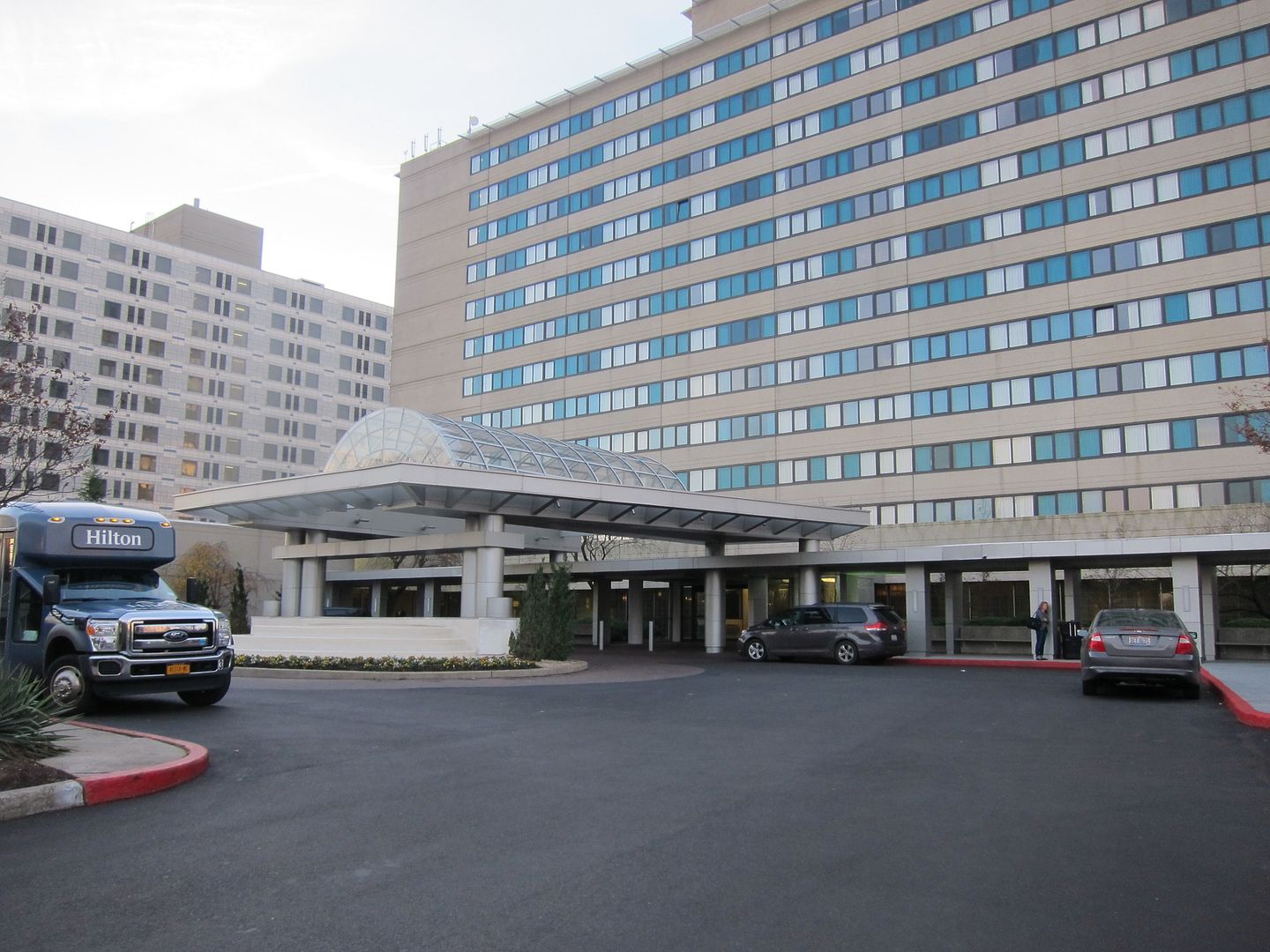 Hilton JFK Airport
They also want to monitor you on property in order to cross-sell you into activities using beacon technology. Hilton Anatole was one of the first two hotels testing this as well.
What's coming, and Hilton is announcing it before it's broadly real, is:
Saving your preferred temperature for different times of day and implementing those in your room automatically

Saving tv and music preferences.

Controlling lights and wind shades with your phone.
Guests will able to use voice commands to control their room or access their content, and to upload their own artwork and photos to automatically display in their room. Guests will also be able to set various preferences in their Hilton Honors account profile to further customize their in-room experience to their individual preferences.
Of course hotels have to have electronic blinds before those can be controlled via mobile app. And Hilton admits they don't even yet have the "technology partners to deliver Internet of Thing (IoT) controls and streaming audio and video content."
And this stuff isn't even programmed into the app yet,
The beta version of Connected Room uses a physical remote control to manage the experience, with the goal of supplementing it and all traditional remote controls with the Hilton Honors app before deployment at hotels across the portfolio.
Still, investments are going to have to go in this direction. Hotels are going to have to offer things that Airbnb cannot. And for Hilton doubling down on offering the same easy consistent experience everywhere you go in the world — precisely not being local, quirky, or unique — is their bread and butter. They need to own that.
Here's their video showing what in-app control of your room will look like, once they offer in-app control of your room.