United, American, and Southwest take very different approaches to passengers changing seats. On Southwest their boarding process makes it a free for all. American flight attendants are Switzerland.
And United's are the tax man.
When passengers try to change seats on United, the airline's flight attendants stand on the bridge between seats declaring "none shall pass." It used to be that passengers could change to any empty seat in the cabin, but now the airline charges extra for some seats in economy and flight attendants are the airline's revenue protection force.
Over the summer I was on a flight that delayed because the last passenger to board wanted to change seats from 24D to the empty 7C in coach. A flight attendant quoted him $63. He initially said he'd pay but then changed his mind.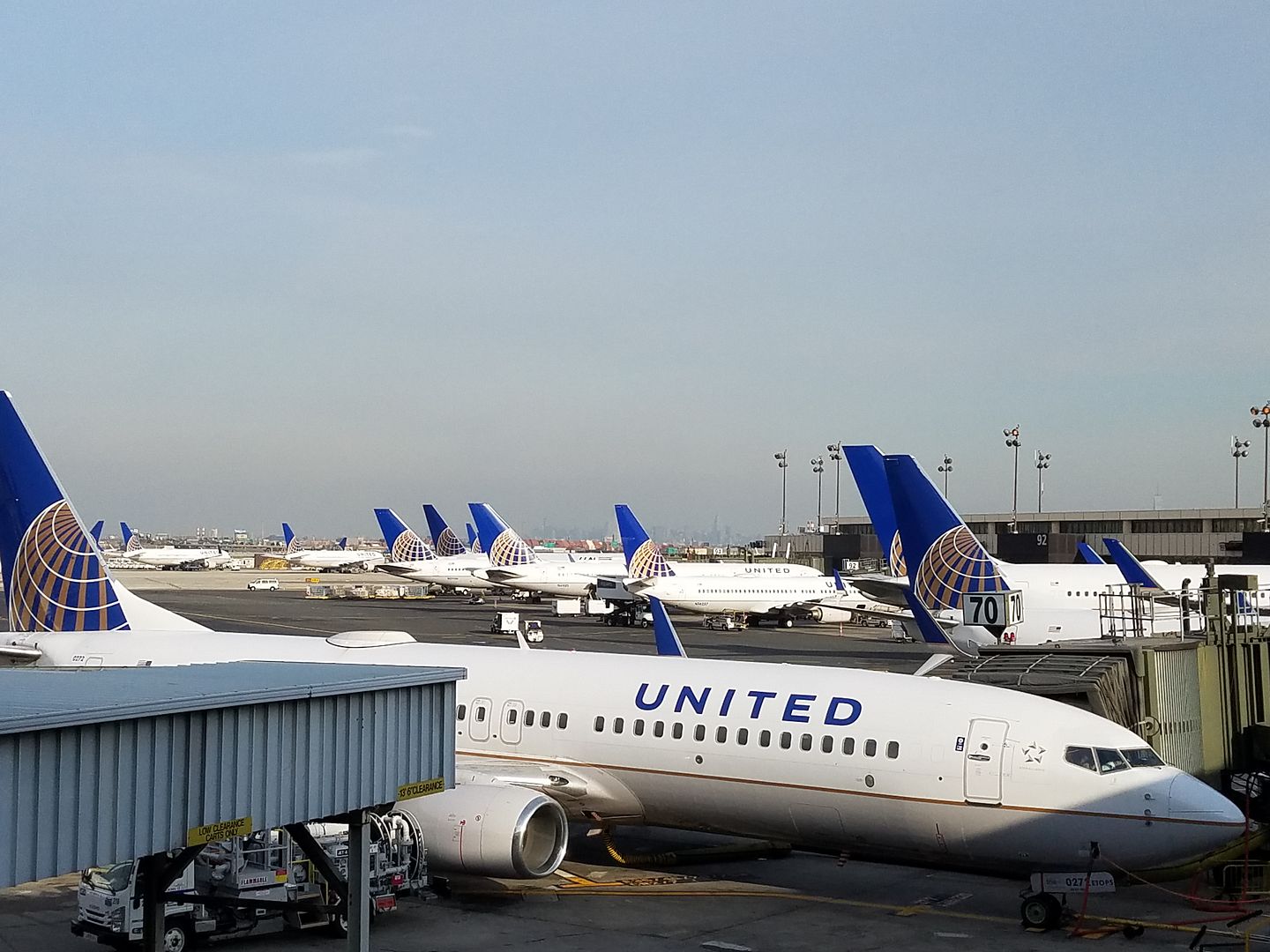 One flight attendant said to another, "When I go to the car lot to buy and buy a Honda I don't drive off in a Mercedes just because it was there." She congratulated herself to her colleague on the analogy, although she may have been the first person ever to compare United Economy Plus to a Mercedes.
United reportedly wouldn't let a child stretch out in an empty seat. A honeymoon couple was removed from a flight when they tried to move to empty exit row seats.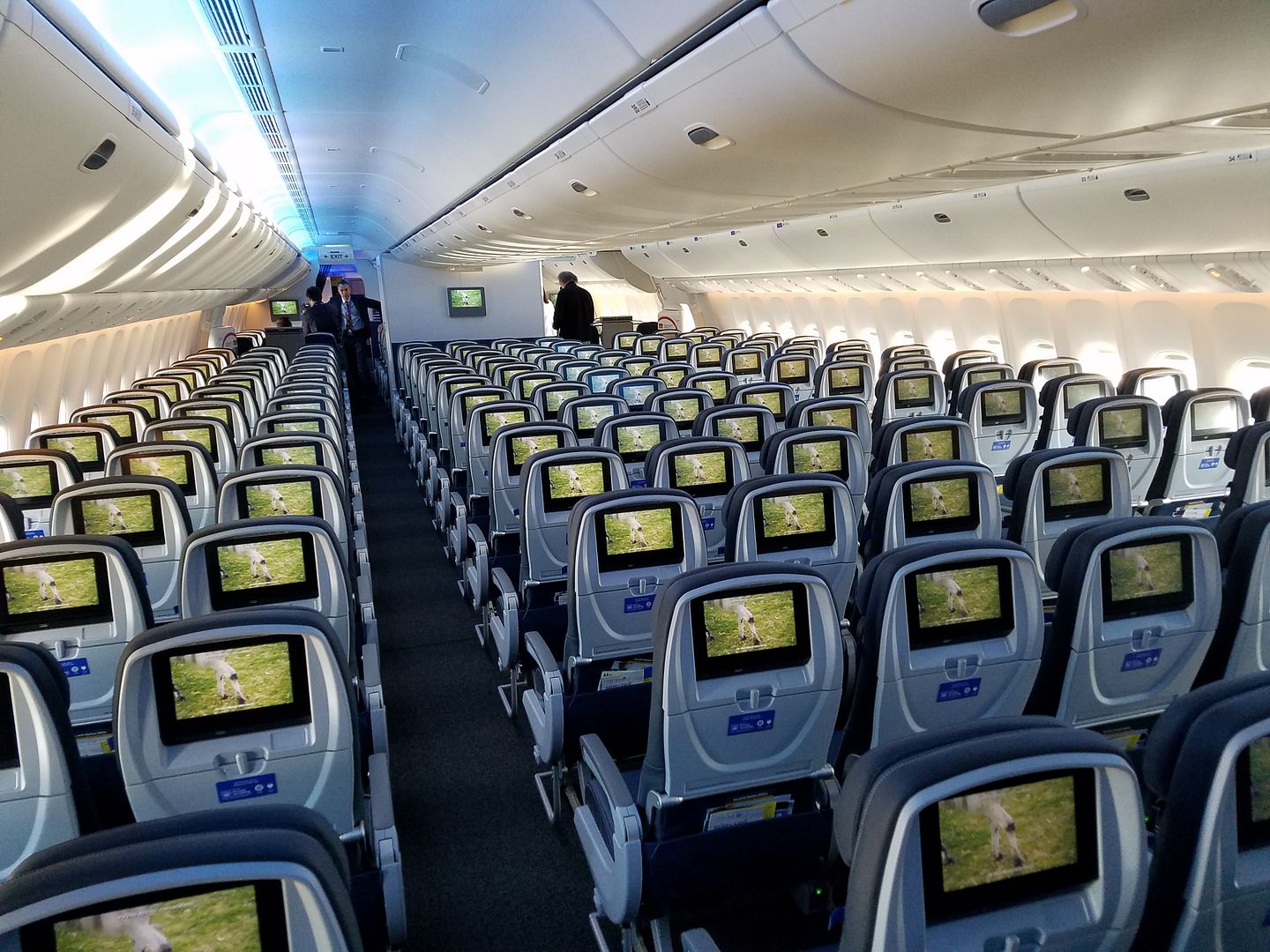 Southwest Airlines doesn't have assigned seats, and they have only one cabin. Some seats are better than others. You'd think that you would need to board super early to get the best seats but most passengers fill up the front of the aircraft first. I find that boarding around 50th, maybe just in the top third, I can get an exit row aisle and since it's farther back in the aircraft there's a good shot the middle seat stays empty.
Some passengers save seats for others who are boarding later. And Southwest doesn't have an official policy on this one way or another. It's really Lord of the Flies, every passenger for themselves, flight attendants won't intervene. Or when passengers put fake crumpled up tissues on the middle seat so no one will sit there.
American Airlines doesn't intervene in seating choices either, even though they charge for 'preferred' coach seats without extra legroom and of course for extra legroom coach seats.
American's approach, which matches my observations, was explained on Twitter by JonNYC:
This question/topic comes up from time to time: https://t.co/44PvA9U7pj Answer is on AA there is no rule against moving to any open seat within the cabin*, and, just as importantly, FA's are specifically instructed not to prohibit same.

— JonNYC (@xJonNYC) November 20, 2017
the * above is that obviously there are still some criteria limiting same; emergency rows, minors traveling alone, etc., etc.

— JonNYC (@xJonNYC) November 20, 2017
It's been suggested that it might be more accurate to use the language "FA's are provided guidance on the subject that is deliberately vague and lean very heavily towards not interfering with"

rather than:

"FA's are specifically instructed not to prohibit same."

— JonNYC (@xJonNYC) November 20, 2017