ANA is a Star Alliance airline based in Japan. For the most part you can use their miles to redeem the same awards you can get with United miles, but they charge fewer miles for those awards. And American Express Membership Rewards points transfer to ANA.
And while ANA does add fuel surcharges to awards, those are very low or non-existent for flights to Japan and North Asia and they don't add fuel surcharges to awards on Air Canada, Air New Zealand, or Etihad. Yes, they partner with Etihad and other airlines outside of Star Alliance too. Cancelling and redepositing miles costs just 3000 miles (rather than cash).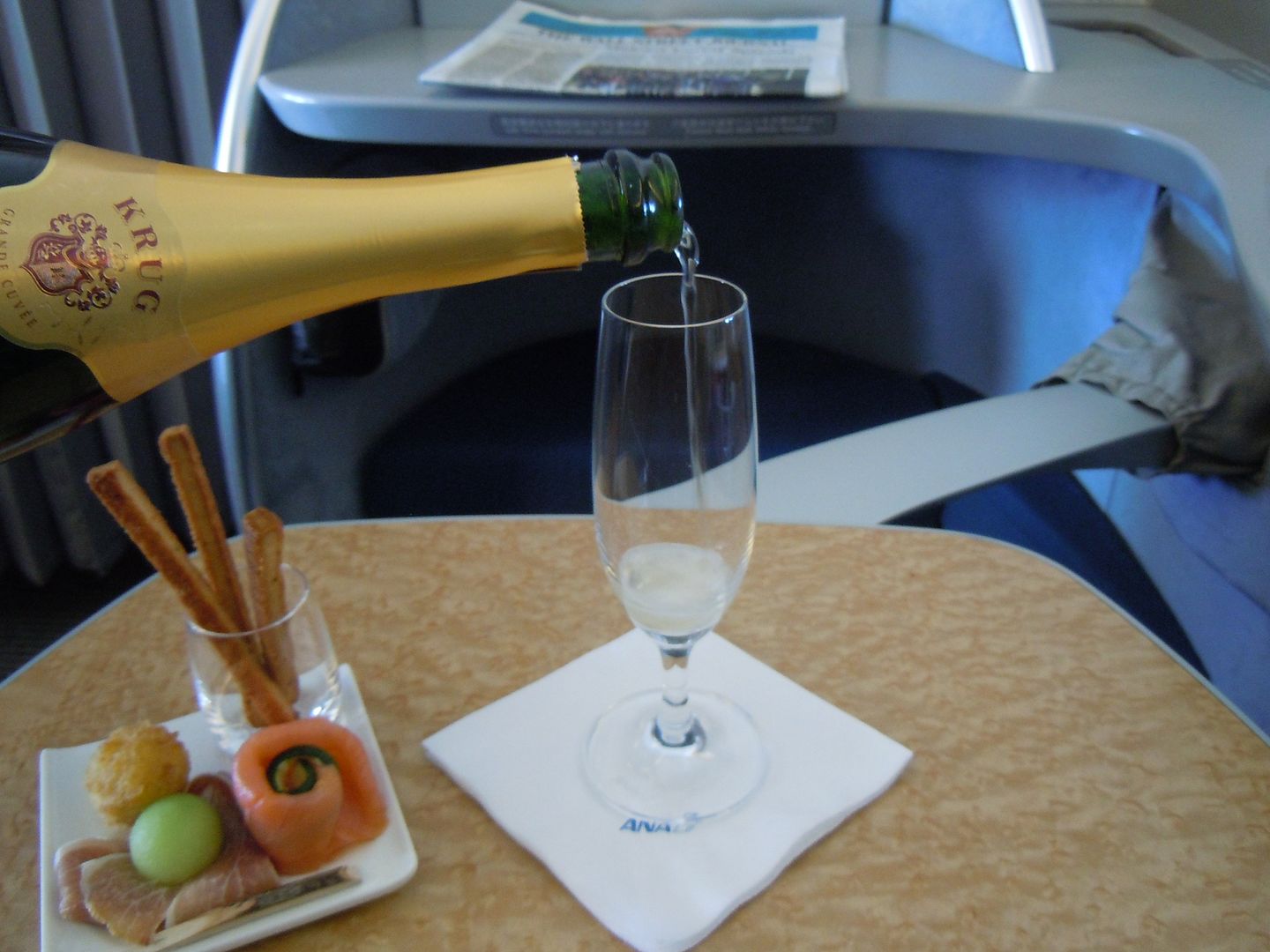 One limitation is that ANA only allows roundtrip awards. You'd think that would mean it only makes sense to book roundtrip, and that the program isn't useful for one ways, but that turns out to be wrong.
Frequent Miler wanted to book a one way first class award on ANA. The absolute best way to book ANA roundtrips is usually to use Virgin Atlantic miles after all I recently booked ANA first class Houston – Tokyo – Houston for just 120,000 roundtrip (that's not the one way price!).
He and I discussed that he had stumbled into ANA occasionally making award seats available to their own members that aren't available to partners. That could be just a matter of timing or syncing, but he tried with Aeroplan and United and Singapore online and by phone and couldn't book seats that ANA showed available, but he was able to book the award online using ANA's website.
ANA charges 150,000 miles roundtrip for first class US-Japan.

But he only wanted one way. He can't book one way. And he didn't book US-Japan-US in first class.

Instead, at my suggestion, he booked an open jaw using a return that was less expensive than the outbound, and he booked that return in economy.
He booked US Mainland-Japan in first class, then Japan – Hawaii in economy. They charged him half the first class roundtrip rate for the outbound (75,000 miles) and half the economy roundtrip rate for the return (17,500 miles) for a total of 92,500 miles. He'll throw away the return. And he was able to book one-way first class grabbing a seat that wasn't available to United or other Star airlines for fewer miles than United, Aeroplan or Singapore would have charged for the one way had they been able to access the seat.
American Express (and Starwood) points don't transfer to ANA instantly, and can take a couple of days to show up. You don't want to have too many ANA miles in an account since they expire after 3 years and don't get extended with new activity in an account. Another issue to note is that — while enforcement varies — rules state that you can only redeem ANA awards for family members 'within 2 degrees of relationship'.