The sibylline Brian Sumers tweets a oneworld slide claiming that data supports the claim they're the preferred alliance of customers who spend the most money.
When all it really says is that oneworld has a presence in high yield cities but since they're smaller than Star Alliance they don't have as big a presence in lower yield cities also.
The real takeaway from the data, though, are which cities have the biggest concentrations of premium cabin customers.
What are the largest premium airline markets in the world? A source shared this @travelOneWorld slide. I'm not surprised by any. Are you? pic.twitter.com/BAemTjb5mL

— Brian Sumers (@BrianSumers) October 26, 2017
This doesn't show what they want it to show — that premium cabin customers prefer oneworld. It shows that airlines which are members of oneworld have London Heathrow (British Airways) locked up and the biggest presence in Hong Kong (Cathay Pacific) along with the second largest presence in Tokyo (Japan Airlines).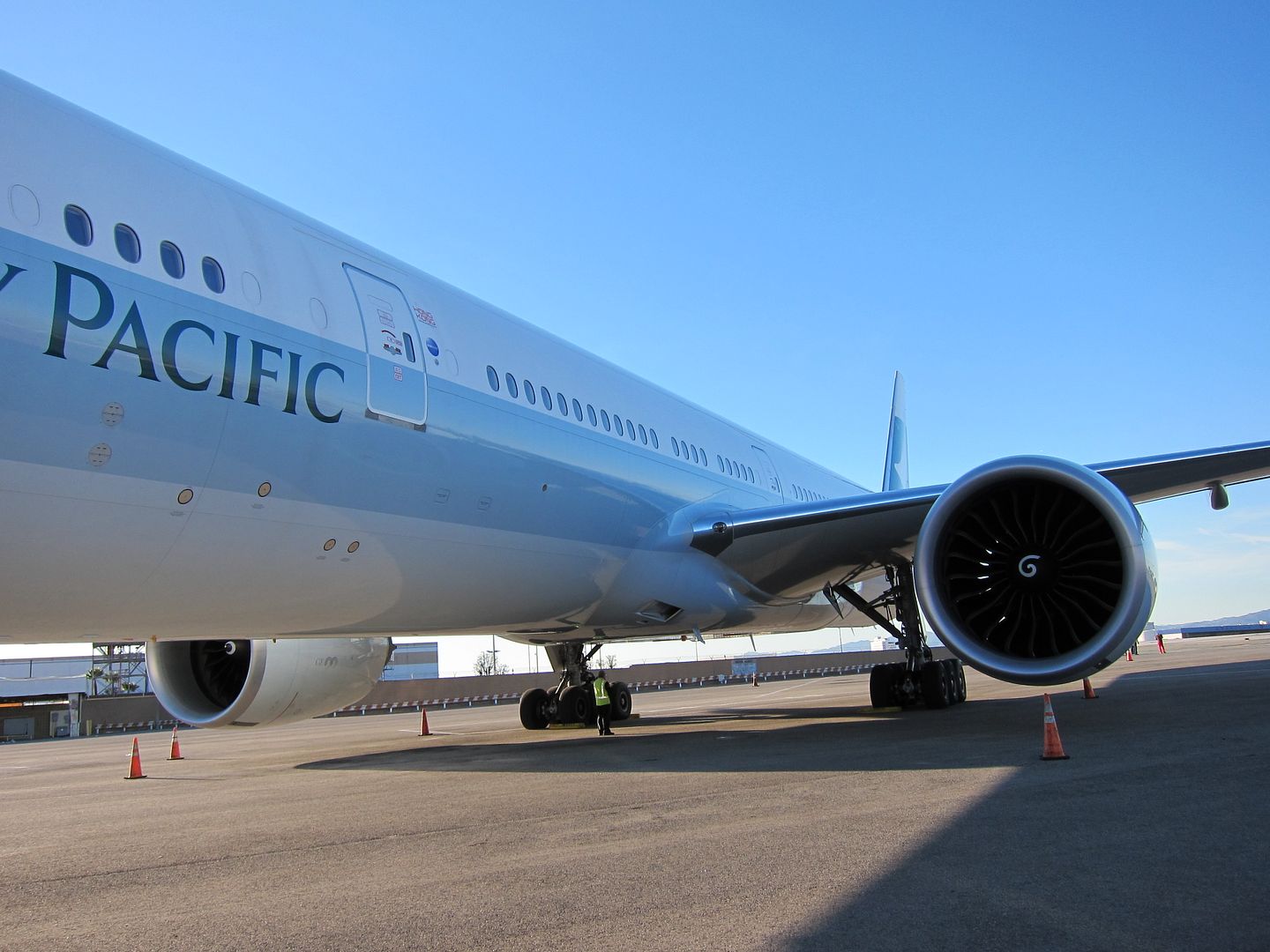 You might think that this means customers prefer British Airways and Japan Airlines (though you'd then concede they 'prefer' Star Alliance member ANA more). But it really means that British Airways has the bulk of Heathrow slots sewn up and airlines have only a limited ability to offer serious competition from Heathrow. Indeed even London Gatwick is capacity constrained. So if you want to compete for the London market you have to do it from airports Londoners don't want to fly from.

London Heathrow Terminal 5
The graphic would make it appear as though New York is a oneworld market, and while it's not a non-oneworld market both SkyTeam (Delta) and Star (United) are bigger in New York than oneworld (American). In fact American now describes Philadelphia as its transatlantic gateway and says that they serve boutique business markets from New York.
That said there's no market in the world like New York – London where the American Airlines-British Airways joint venture is largest and London – Hong Kong (BA/Cathay) and London – Tokyo (BA-JAL) are significant.
While oneworld is well-represented in four of the top eight premium hubs, Star is well-represented in four of the top eight premium hubs and SkyTeam only marginally behind being able to claim four since Virgin Atlantic is so much smaller than BA.
This graphic is largely about real estate, though, and not customer preference. Moreover because Star Alliance is so much larger they're more represented in less premium markets which drags the revenue premium cited down. Having more airlines with more hubs doesn't mean Star is less preferred, as oneworld would apparently like you to think.