My favorite hotel benefit is Hyatt's confirmed suite upgrade. I can reserve a suite at time of booking a best-priced standard room for any stay up to 7 nights where standard suites are available.
To be sure some hotels play games with inventory, bouncing around what exactly they consider to be a standard suite in order to limit the number of freebies they hand out. But overall I've had fantastic luck using the benefit at some amazing hotels.

Splash Suite at the Andaz 5th Avenue Has – At Times – Been the Designated Suite for Upgrades
Unfortunately the way Hyatt awards confirmed suite upgrades means I need to pretty much stop staying at Hyatts for the rest of the year. There are some simple changes Hyatt could make to fix this disincentive.
I think graduated benefits are brilliant. They keep customers loyal after they've achieved their goal for the year. Too many programs lose elites who hit the 100,000 mile or 50 night threshold. The ability to keep earning for incremental milestones makes sense.
However Hyatt's short-expiration of confirmed suites undermines this.
Hyatt used to award confirmed suite upgrades once a yeaer when the new membership year began. They would expire after a year but you just needed to apply them before they expired. That meant you had nearly two years to use them.
When Hyatt implemented new backend softward for the loyalty program the suite upgrades were still issued when the program year began but had to be used (not applied) by the expiration date. That cut the amount of time they were valid in half. And since you had to wait until the new year began to get suite upgrades, it was nearly impossible to book ahead and still confirm a suite for March and into the spring.
With the launch of World of Hyatt they began to award suite upgrades upon qualification (or re-qualification) for status. But they expire one year from issuance. The old method meant someone qualifying in 2017 for 2018 would have suites expiring in February 2019. Now if you qualify in October 2017 they expire in October 2018. If you want to confirm a suite in Winter 2018, you need to have already re-qualified in 2018.
As I wrote when the program was announced,
Some 'Globalists' will want to put off requalification, booking away from Hyatt, as a result if they have a vacation they're planning more than 12 months into the future.
If you want to upgrade a stay in December of next year, it's a good idea to delay qualifying for status until December. If you do it early, no suite upgrade for you.

Hyatt's Website Doesn't Tell You How Many of Each's Year's Suite Upgrades Have Been Used
Hyatt does continue to award additional suite upgrades (or a choice of points instead) for staying 70, 80, 90, and 100 nights in a year though.
I've already hit my 60 nights.
I'm going to at least hit 70.
But I won't hit 80.
I need to delay hitting 70 nights until late in the year so I have suite upgrades to use for late in 2018.
If I hit 70 nights in October or November then December 2018 upgrades won't even be an option until I re-qualify for status next year (by which time a give hotel's standard suite allocation may be gone).
That's alright. It's each to do.
Over half of Hyatt properties are Hyatt Place and Hyatt House where – other than a bottle of water and late check-out, now that there's no longer a check-in amenity – there are no discernible elite status benefits benefits. I can easily walk away from my Hyatt elite benefits to stay at competitor properties.
With Hyatt's limited footprint it will generally be easier to stay at competitor properties.
And that's leaving aside my Starwood Platinum status (or matched Marriott Platinum, and Hilton Gold via credit card)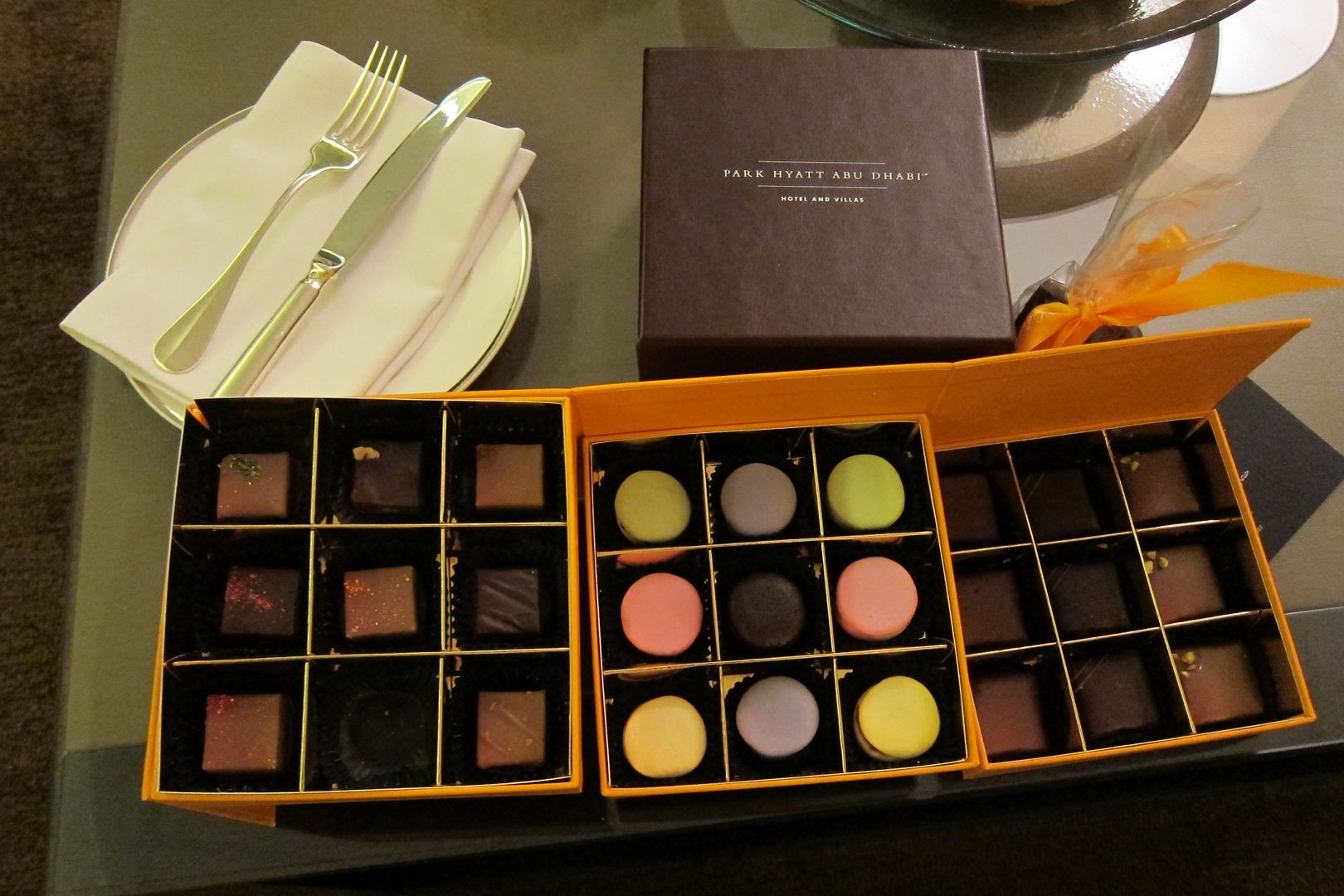 Elimination of the Check-in Amenity is One of Many Ways World of Hyatt is all about cost cutting
A simple fix by the way would be to reward earning more nights early by giving suite upgrades right away, and not punish doing so with short expiration. Make all suite upgrades valid through the end of the following elite year (or better yet restore the ability to apply suite awards by their expiration date instead of having to stay by the expiration date).
In addition there are two more changes Hyatt should make to their suite upgrades so that they're more usable and to prevent hotels from undermining the strong loyalty they engender.
Hyatt should define what a suite is. A suite is more than one room. And a standard suite is the most common suite room type with more than one room. It shouldn't be acceptable to say that only the couple of suites on the ground floor are standard.
Hyatt should allow selection of room types up to the standard suite category. Starwood's Suite Night Awards will let you pick the room types you'd be open to being upgraded into. That could include a room that's smaller than a standard suite, but still desireable. For instance if no poolside suite of sadness is available at the Andaz Maui, allow suite upgrades to confirm into an ocean view room.