A man who remembers only drinking 'at least' 4 rum and cokes at an LAX bar and then landing at Newark was met by law enforcement when his United flight arrived.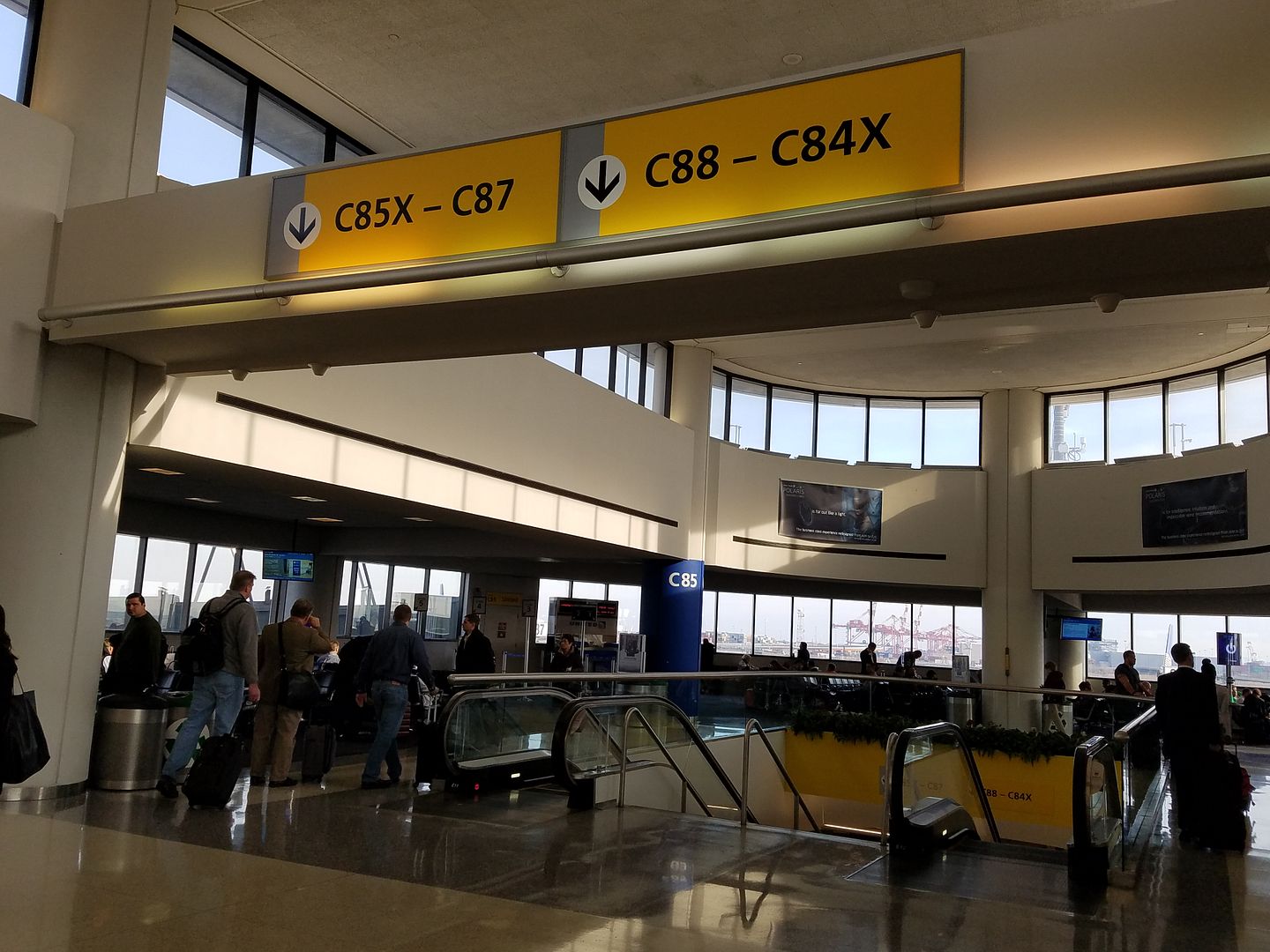 United Airlines Gates at Newark Airport
That's because his seat mate for United flight UA1871 reports that he was urinated on.
As the cross-country flight prepared for takeoff to Newark Airport, Card alleges in the suit, filed on Wednesday, that the inebriated man next to him in row 24 "took out his penis and aimed it at Card and proceeded to urinate all over Card's leg, while Card was confined to his seat due to an imminent departure of the flight."
Here's what I'm not quite following: "Card said he tried to wake up the passed out passenger, who smelled strongly of alcohol, but could not."
Either this suggests the man's actions were done in his sleep

Or he tried to wake the man up after the incident. Which to me seems risky, I'd rather have him passed out than potentially pulling a repeat offense.
The victim says that flight attendants initially refused his request to change seats, eventually giving in, but he suffered damages because he had to fly in the clothes which had been victimized.
It seems to me — legal merits aside — that he ought to be suing the man who urinated on him rather than United Airlines. However the suit argues that United had a duty to be aware of the inebriated passenger and remove him before he used his human firearm which was missing its trigger lock.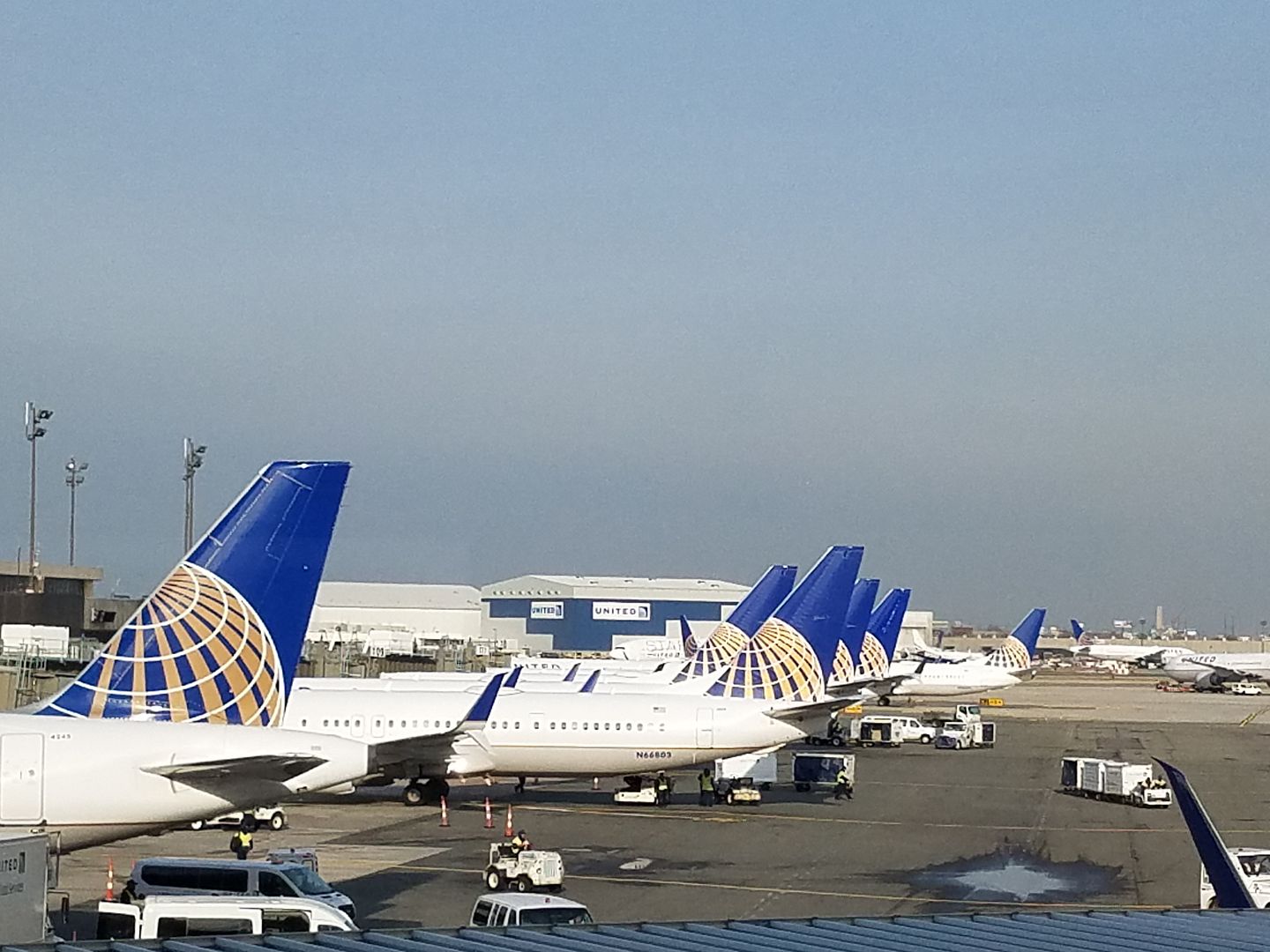 United Jets Parked at Newark Gates
Two years ago it was shocking when a passenger peeing incident occurred on a JetBlue flight. Since then it's become almost de rigueur with incidents on American Airlines and British Airways and on Air Mediterranee.
It's happened on Air India (which we'd expect) and on easyJet (which we'd expect) and a somewhat similar incident on Ryanair (which we'd also expect, but in this case it involved the passenger being charged an ancillary fee).
And it's happened at baggage claim.
British Airways has even had to instruct staff to stop doing it in the cargo holds since "urine is quite corrosive and there was some issues with some of the Boeing 747s."