Four years into the American Airlines – US Airways merger they are only now talking about aligning their fleet. For the most part US Airways narrowbody planes don't have extra legroom seats at the front of the aircraft or even seat power. (First class also has less legroom and many still have decrepit seats.)
I usually do my best to avoid a large swathe of the airline's fleet as a result. But legacy American Airlines aircraft interiors have fallen into disrepair.
I flew a legacy US Airways plane this morning though and I boarded with a bit of excitement — a new interior.
But first class didn't actually have new seats, just new seat covers.
The consoles between the seats were the same. So there was no seat power.
Of course on the legacy American fleet you get power ports but that doesn't mean they work.
Power outlets on planes 'wear out' and it's hard to get your power cord to stay in the socket, a problem I don't generally have on Delta or United, sometimes I'm jiggling the cord to get the perfect goldilocks spot — not too far in, not too far out, the plug has to be just right.
At American's media and investor day I learned that American does not currently have a maintenance program for these power outlets. They are developing one, although going through the fleet to check and replace them will take years. They are going to manually test each one with a heavy plug and see if the plug falls out of the socket. That will identify a good portion of the issues, but in some cases a plug will stay in the socket now but still not pull any juice. You have to jiggle the plug to make contact.
That's why I carry a U.K. power adapter in my bag. I plug that adapter into the outlet at my seat, and then plug my power cord into it. The UK adapter's prongs aren't worn out as often, and the three prongs hold the adapter in place in the outlet.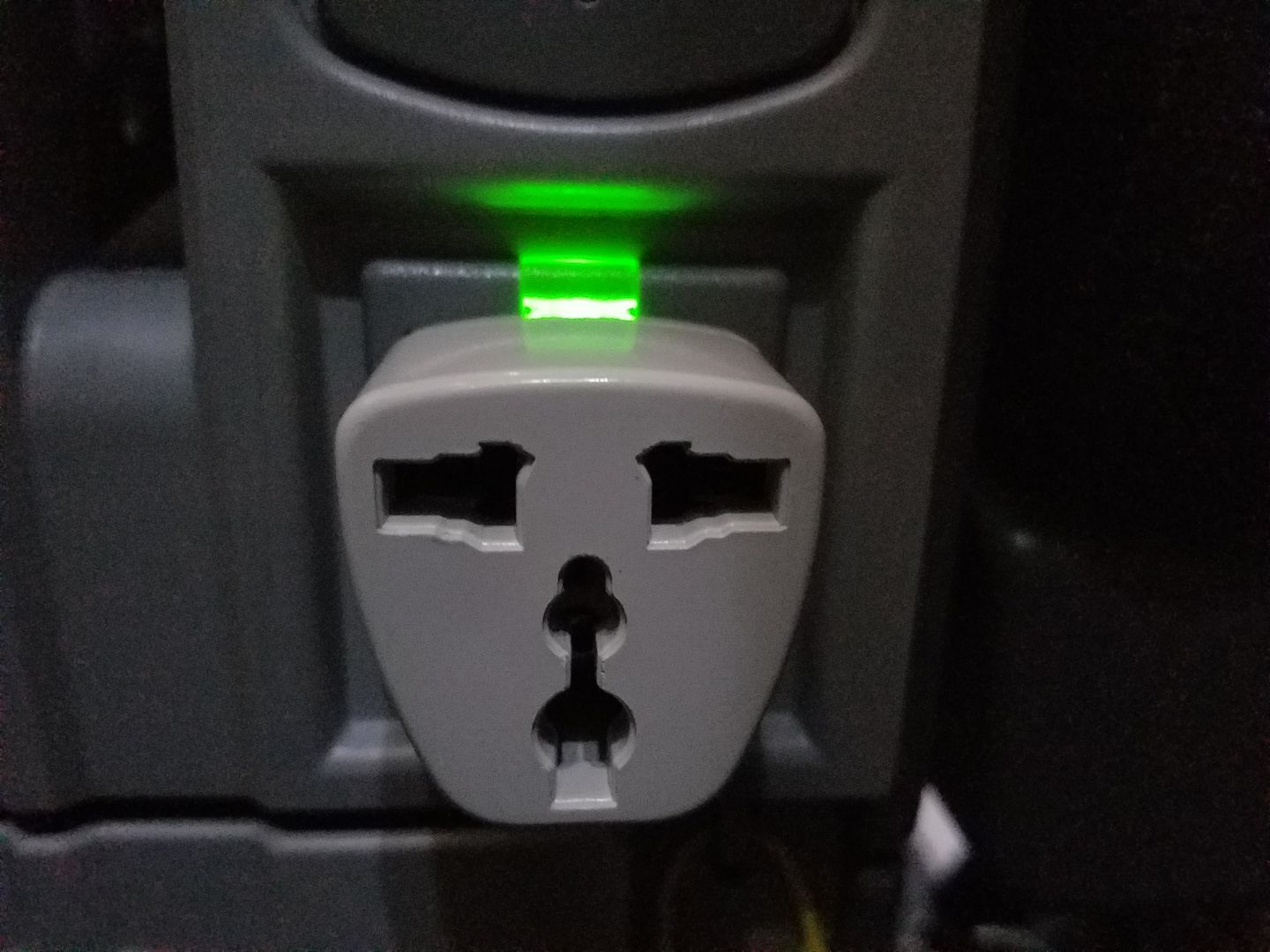 My UK power adapter of course does me no good when there's nothing to plug it into.