Earlier this month Delta paid one woman $4000 to give up her seat on an overbooked flight. She still made it to South Bend, Indiana that night to see a game the next day.
Sold!!!
This kind lady volunteered to get bumped.. for a 7pm flight tonight to South Bend.. for $4,000…
Not one fan wanted to get in late pic.twitter.com/gCOwFpz2Hf

— Zach Klein (@ZachKleinWSB) September 8, 2017
In the aftermath of the David Dao United Express dragging incident in April, several airlines revamped their policies around paying denied boarding compensation. Delta authorized gate agents to go up to $2000 in compensation, and allowed supervisors to offer up to $9950.
United naturally outlined the most extensive set of reforms in response to the firestorm.
Limit use of law enforcement to safety and security issues only.

Not require customers seated on the plane to give up their seat involuntarily unless safety or security is at risk.

Increase customer compensation incentives for voluntary denied boarding up to $10,000.

Establish a customer solutions team to provide agents with creative solutions such as using nearby airports, other airlines or ground transportations to get customers to their final destination.

Ensure crews are booked onto a flight at least 60 minutes prior to departure.

Provide employees with additional annual training.

Create an automated system for soliciting volunteers to change travel plans.

Reduce the amount of overbooking.

Empower employees to resolve customer service issues in the moment.

Eliminate the red tape on permanently lost bags by adopting a "no questions asked" policy on lost luggage.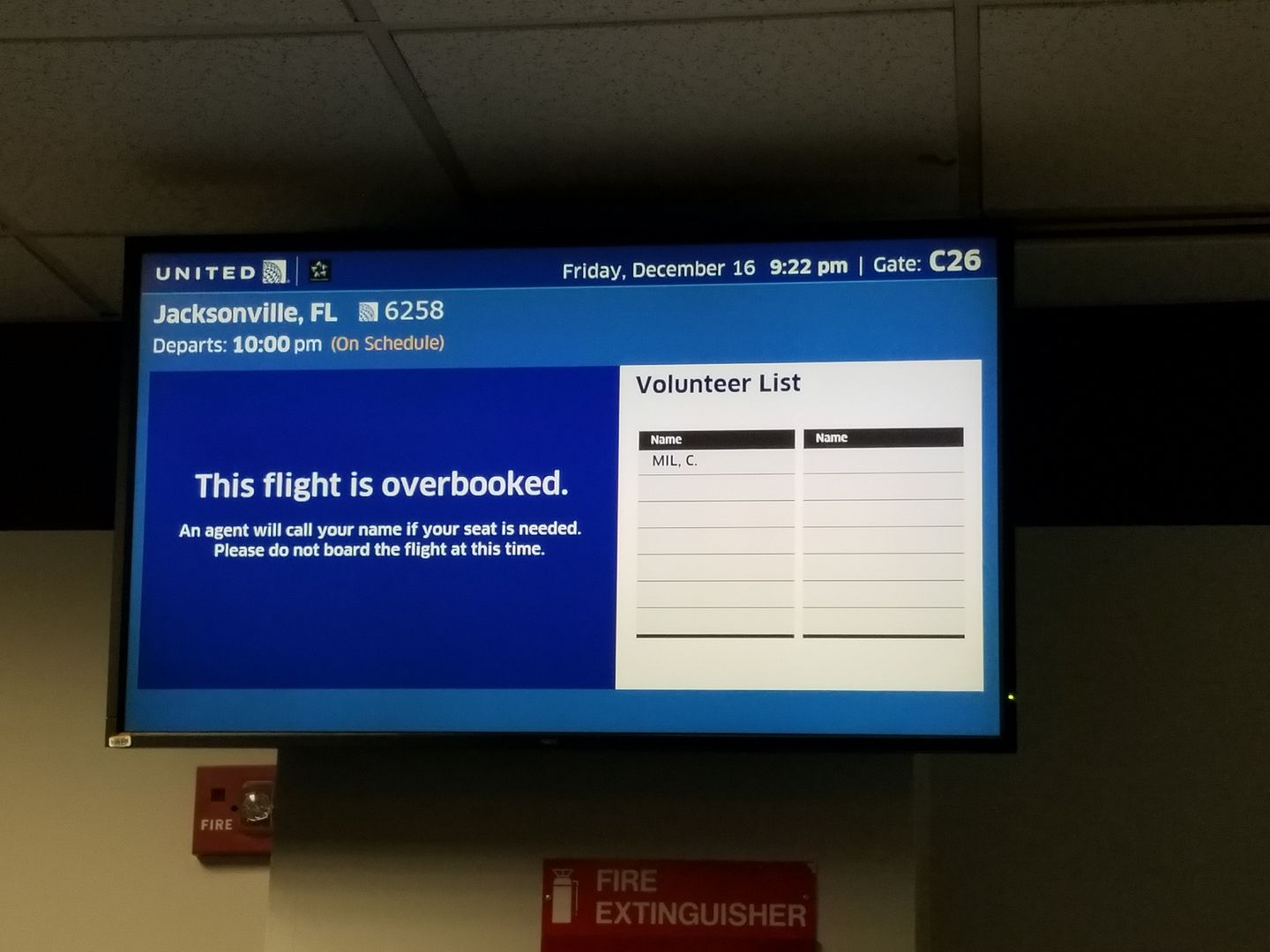 Involuntary denied boardings are rare. They're continuing to become even more rare. And when they happen there are usually volunteers at much lower amounts. Still the airline wants to process them better and cheaper, while they adopted a policy of going up to $10,000 getting to that amount would be a failure.
They also want to be able to sell more seats to people who want them the most. So a 5 p.m. business route on a Thursday might sell out, why not reach out an see if some customers are willing to be moved to an earlier or later flight for a few hundred dollars if that seat could be sold for thousands? Instead of 'overbooking' it's an arbitrage opportunity to let a customer resell their seat that's more valuable to someone else with the airline as market maker.
United will roll out its system of bidding so that passengers declare in advance the price at which they'll volunteer their seat and take another flight. This will help the airline manage the process earlier, limit costs, and boost revenue.
By Oct. 3, @united hopes to implement a system that'll allow passengers on overbooked flights to bid for compensation. Will you try it? pic.twitter.com/hZzoC3beVm

— Brian Sumers (@BrianSumers) September 21, 2017
If the system works as-described it will be fair to passengers and better business for the airline.