Back in the spring the TSA was testing a requirement to make passengers take their books and papers out of their bags for inspection.
The idea of having to present what you're reading to the government at a checkpoint was… concerning. The TSA killed the test, and in one statement even blamed it as some sort of mistake by a contractor.

Dallas Fort-Worth PreCheck
At the end of June the TSA was calling the requirement to take books out for screening a rumor and declared definitively that you don't have to take them out of your bags when going through a checkpoint.
We were testing the removal of books at two airport locations and the testing ran its course. We're no longer testing and have no intentions of instituting those procedures.
And they helpfully added "we encourage any passenger with privacy concerns to request private screening" failing to understand that the concerns are privacy from the government.
That's the end of that, right?
Since then TSA rolled out new rules requiring electronics larger than a cell phone to be taken out for separate screening except in PreCheck lanes. But there wasn't any word about demanding passengers show their literal papers at the checkpoint after showing their identity papers.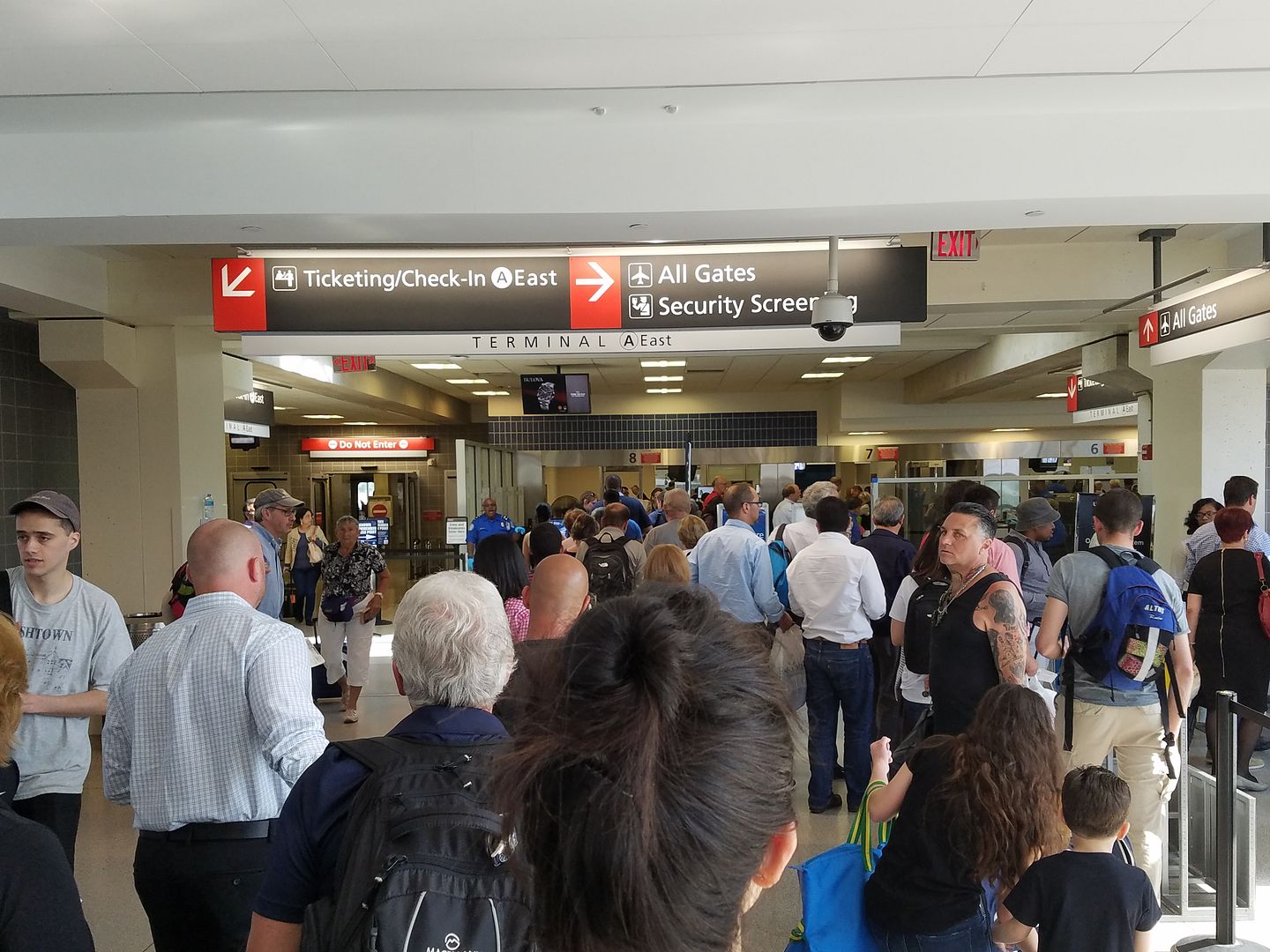 Philadelphia PreCheck
Yet a reader shares that he was going through security in Orlando and had to take out not just his electronics but also products, books, and magazines.
And according to the TSA in Orlando,
TSA screening procedures changed in August. All airports must comply with the change by May of 2018. The screening of property at the security checkpoint will be spread out more to reduce clutter on the X-ray image. We are currently training officers at Orlando. As they are certified they will use the new procedures on additional lanes. Other airports are also beginning to train their officers.

To better search for weapons and items related to explosives, the procedures require travelers divest their electronics larger than a cell phone, liquids, and other items that may give a cluttered image to the X-ray operator. The other items can include food, books and magazines. All standard screening lanes will use this new procedure. Expedited, trusted traveler lanes will not.
(Emphasis mine.)
So now the TSA says they're back to screening books. Sometimes. I'd say you'd better watch what you're reading, but the government probably already knows.
It's possible they've gone rogue in Orlando, and this isn't supposed to be policy like the TSA promised, but rogue government security agents are disturbing in a different way.