In most industries companies try to provide a continually better product at a lower price to beat the competition.
In the airline industry, protected from foreign competition and from upstart competitors by heavily regulation and congested government-run airports, most of the innovation that occurs is in aircraft technology available to any airline buying new planes.
As a result the dominant strategy from the largest US airlines is to provide a worse product at the same price, hoping customers will spend more to get what they're already used to having. That's called Basic Economy. These aren't new lower fares than before. These are new restrictions on the existing lowest fares. For instance,
No upgrades

No free seat assignments, you get what's left and don't sit with friends and family

No ticket changes

Board last and you aren't allowed to bring a rollaboard onto the plane, just a purse or laptop bag ('personal item') unless you use this trick

No or reduced credit towards elite status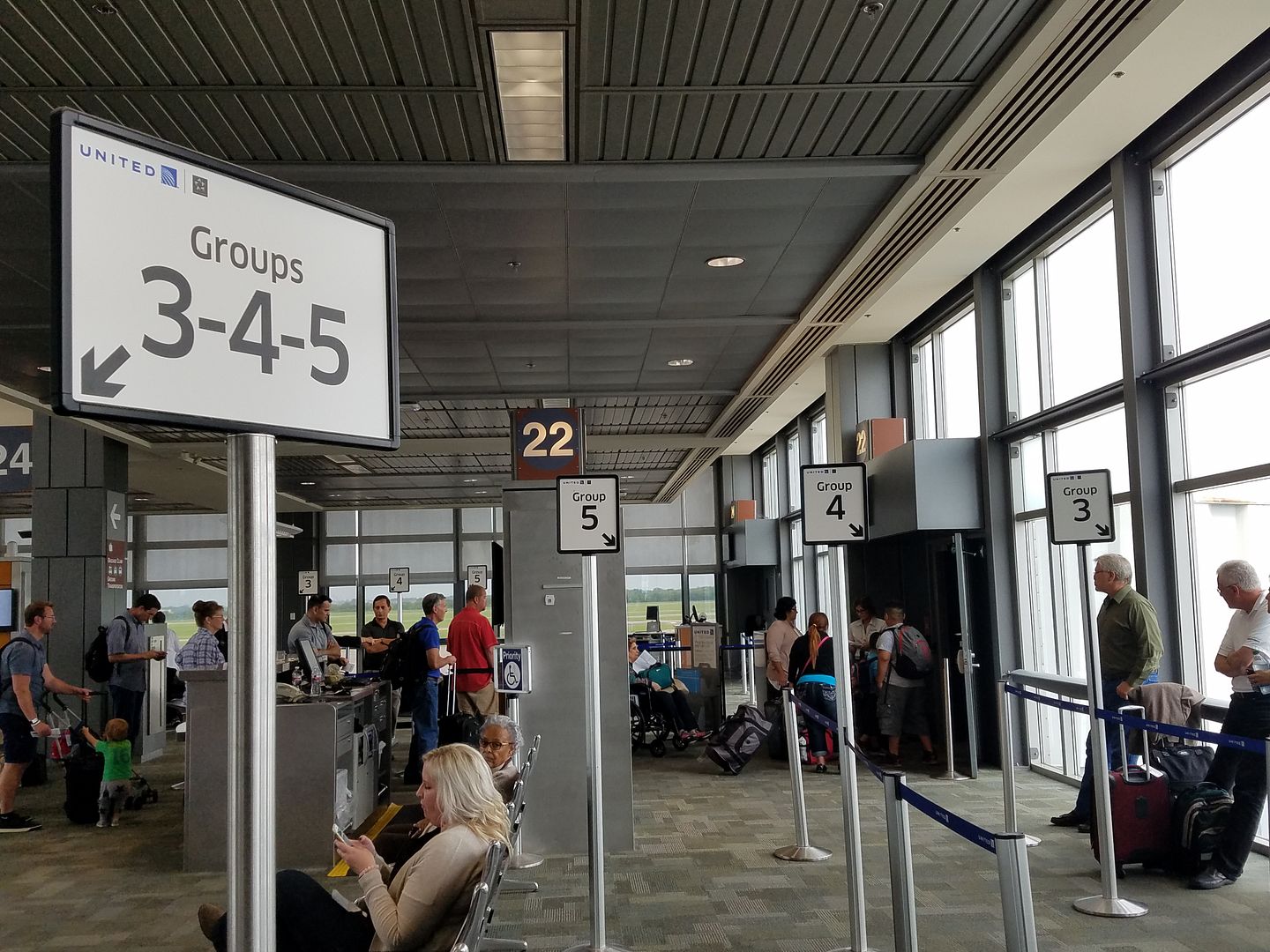 If you have an airline's credit card one of the benefits is priority boarding. And they can't take that away from you without running afoul of federal regulators. Since the carry on bag exclusion is enforced based on boarding group, credit card customers also get to bring a full-sized bag onto the plane.
And since credit card customers get priority boarding and a carry on bag on Basic Economy fares, so do frequent flyer elites. They give up other benefits, but can still board with a bag and board early enough to find overhead bin space.
Basic economy is essentially a fare increase, but one that's imposed on people willing to spend more to avoid suffering. Others just get the suffering, and the lowest fares.
For elite frequent flyers, basic economy is a co-pay to use your benefits. Extra legroom seat assignments now cost $20 – $40 extra each way instead of being free.
United is warning their elite frequent flyers that they need to pay up, otherwise they're going to experience a new unpleasant United.
Message: Customer who fly 100,000 miles a year and spend perhaps $30,000 aren't worth giving an advance seat assignment to unless they cough up an extra $20 on their trip.
Tellingly in this long note it never even occurred to United to say thank you to their most loyal customers.
United says they're losing business because of Basic Economy. American hasn't rolled it out as broadly yet, so American is still offering a better product at the same price. Southwest, Alaska, and JetBlue will continue to do so. However, United is confident that since American will continue to go along and play the greater fool United will soon generate incremental revenue from the complex fare increase — because American too will no longer offer better value to consumers.
The truth is that elite frequent flyer benefits are probably worth $20 or more each way, and elites should probably pay up. However the dominant strategy is no longer loyalty. I will still hit Executive Platinum with American this year but they only have half my wallet share at best, down from over 90% two years ago.
For anyone else, the best strategy is to get the airline's credit card. Buy basic economy, but board early with a rollaboard. Non-elites usually wind up in middle seats unless they pay more for seat assignments anyway and rolling the dice with what's left over reports are that on United Basic Economy customers so far seem to be doing as well or better than non-Basic Economy non-elite passengers with seat assignments anyway.
Of course the key is to get the airline's card and stick it in a drawer. United wants you to use the card to buy your United tickets in order to access the card's benefits. But beyond that, don't put any spending on the card since bank proprietary transferrable rewards cards (Chase Ultimate Rewards, American Express Membership Rewards) offer more value.
And when you get sick of airlines whose business strategy is trying to make more money by doing less for customers, advocate for more competition, allowing foreign ownership of US airlines.