American AAdvantage keeps lower the price it sells miles for. Nearly every single month miles are on sale. Regular price only exists as a reference point to determine the percentage off each sale can claim to be.
Now the price of miles has found itself as low as 1.72 cents which is even lower than US Airways had been selling miles for in the years immediately prior to taking over American.
Former US Airways President-cum-American Airlines President Scott Kirby is now President at United.
And he knows that the airline is in control of their cost of redemption, and that any miles sold above that cost generates profit.
Even as customers shy away from earning traditional airline miles in the face of competition from proprietary bank currencies and devaluations (United devalues again November 1) they can still sell miles at a profit if they drop the price low enough. They sacrifice margins for volume.
And United has dropped its price to a level I don't recall seeing publicly available as part of an ongoing promotion. They're offering up to a 100% bonus through September 12.
You have to give your MileagePlus number and last name to see the bonus details:
5000 – 19,000: 25% bonus

20,000 – 49,000: 50% bonus

50,000 – 75,000: 100% bonus
Including taxes (which you may be able to get back from the IRS) at the 100% bonus level you're paying 1.881 cents per mile.
Oh and they enter you in a sweepstakes for more miles when you buy — though if you want to enter without a purchase those details are here.
United sells miles via Points.com. That means you won't get reimbursed for the purchase as a travel credit. And it actually means that Points is taking a cut of the purchase price. (They may also be guaranteeing some minimum sales to United, buying in bulk and reselling at a profit.) United itself is earning meaningfully less than 1.88 cents apiece through this arrangement.
While 1.88 cents is more than United miles are worth the offer can work for you to top off an account, or even buying from zero if you were going to book one of the unique values (that happens to be disappearing November 1) like Australia to Hong Kong via Bangkok for 40,000 miles in first class.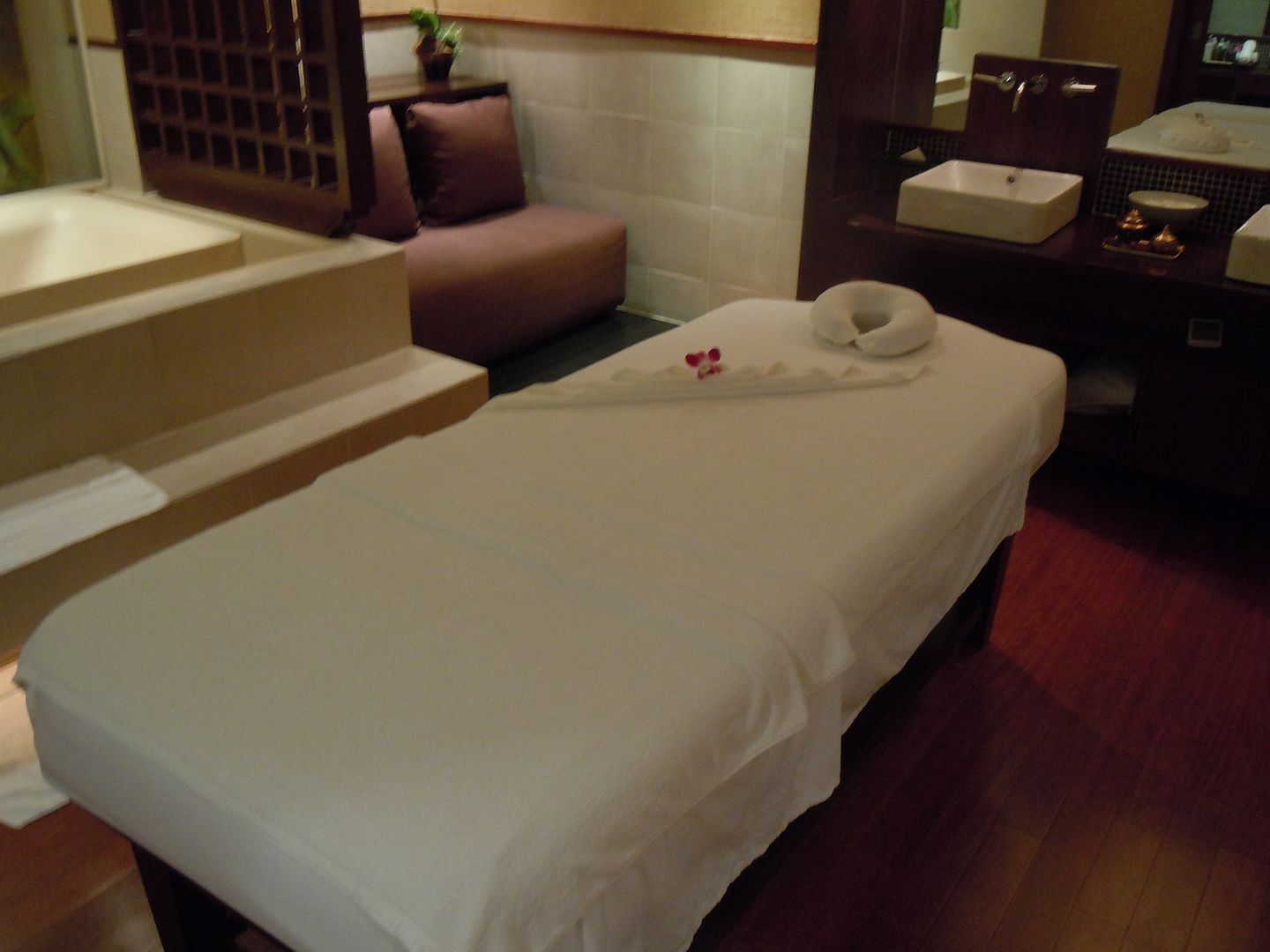 Thai Airways Spa, Bangkok
Terms and conditions:

Promotional offer valid until 11:59 p.m. CT on September 12, 2017.

Miles are available in increments of 1,000 up to a maximum of 75,000 miles.

Bonuses will be calculated on a per transaction basis only. The bonus amount applicable to a transaction is shown in the chart. Transactions may not be aggregated to calculate the bonus.

Bonus Miles will generally be credited to the recipient's MileagePlus account when the transaction is complete; provided that certain transactions may take up to 48 hours.

Bonus miles count towards the 150,000 mile annual limit per account.

Purchase up to 150,000 miles per account per calendar year.

Credit card will be billed immediately upon purchase.

Mileage rates and other fees and offer terms are subject to change.

Miles are nonrefundable.

Purchased miles do not count toward MileagePlus Premier® status.

All MileagePlus Program Rules and terms and conditions apply.

GST/HST is charged to Canadian residents.