Scott McCartney's Wall Street Journal Middle Seat column this week is on the declining value of airline elite status.
There's a common narrative that air travel is a microcosm of society with 'the rich getting richer and the poor getting poorer.'
That's never really been true, since it's not 'the rich' as much as middle managers earning elite status as a result of having to travel extensively for work. (The rich may travel more comfortably, and don't necessarily have to travel because their boss tells them too.) Historically free upgrades have accrued to relatively comfortable (by world standards) workers but hardly the wealthy.
Meanwhile the price of premium cabin travel has come down markedly making it far more accessible than it used to be to purchase (although still 'expensive' of course).
But the perks of status are far less meaningful than they used to be, and they're likely to become less valuable.
The single most coveted and valuable perk has been upgrades but upgrades have become far tougher to get. Years ago only 10% or so of domestic first class cabins were sold for cash, with the rest available for upgrades and awards. Delta predicted they'll sell 70% of those seats for some amount of cash in 2018. Delta now even considers extra legroom coach seats an 'upgrade'.
Availability of international upgrades is harder. Confirming upgrade space is much harder than it used to be as airlines hold more seats for sale. United even makes you buy more expensive tickets (the lowest fare classes aren't eligible for elite upgrades) even to waitlist for an upgrade, a version of a lottery — if you spend more for the change to upgrade and don't win, you don't get a refund for the difference you've just given the airline more money for nothing. On American it's harder (since January) to use confirmed systemwide upgrade certificates even on domestic flights — a far cry from 14 years ago when those used to book into revenue first class inventory.
The international upgrade benefit may get worse now that American is busy rolling out international premium economy and Delta prepares to bring premium economy online (with United a good chance to follow). Airlines usually allow only a one cabin upgrade, and assuming that happens here a coach upgrade would only get you the equivalent of a domestic first class seat for long haul international rather than a flat bad (and those upgrades may be tougher as there are usually fewer premium economy seats). Alternatively, you'd have to buy a more expensive premium economy ticket to be able to play the upgrade lottery to business.
American reduced the number of systemwide upgrades their top tier elites get from 8 to 4, but even with fewer upgrade certificates out there they're harder to use. (Elites can still earn 6 or 8 certificates flying 150,000 or 200,000 qualifying miles, but overperforming elites used to be able to request additional certificates beyond 8).
Of course as I told Scott McCartney, American gets much of the heat for diminished value of status because of recency effects.
Gary Leff, co-founder of the frequent-flier community InsideFlyer, says top travelers are complaining a lot about American lately because the airline is making changes after its merger with US Airways. American was considered the most generous for top customers, because Delta and United had already weakened some perks, he says. Now there are few major differences between the three big airlines, Mr. Leff says.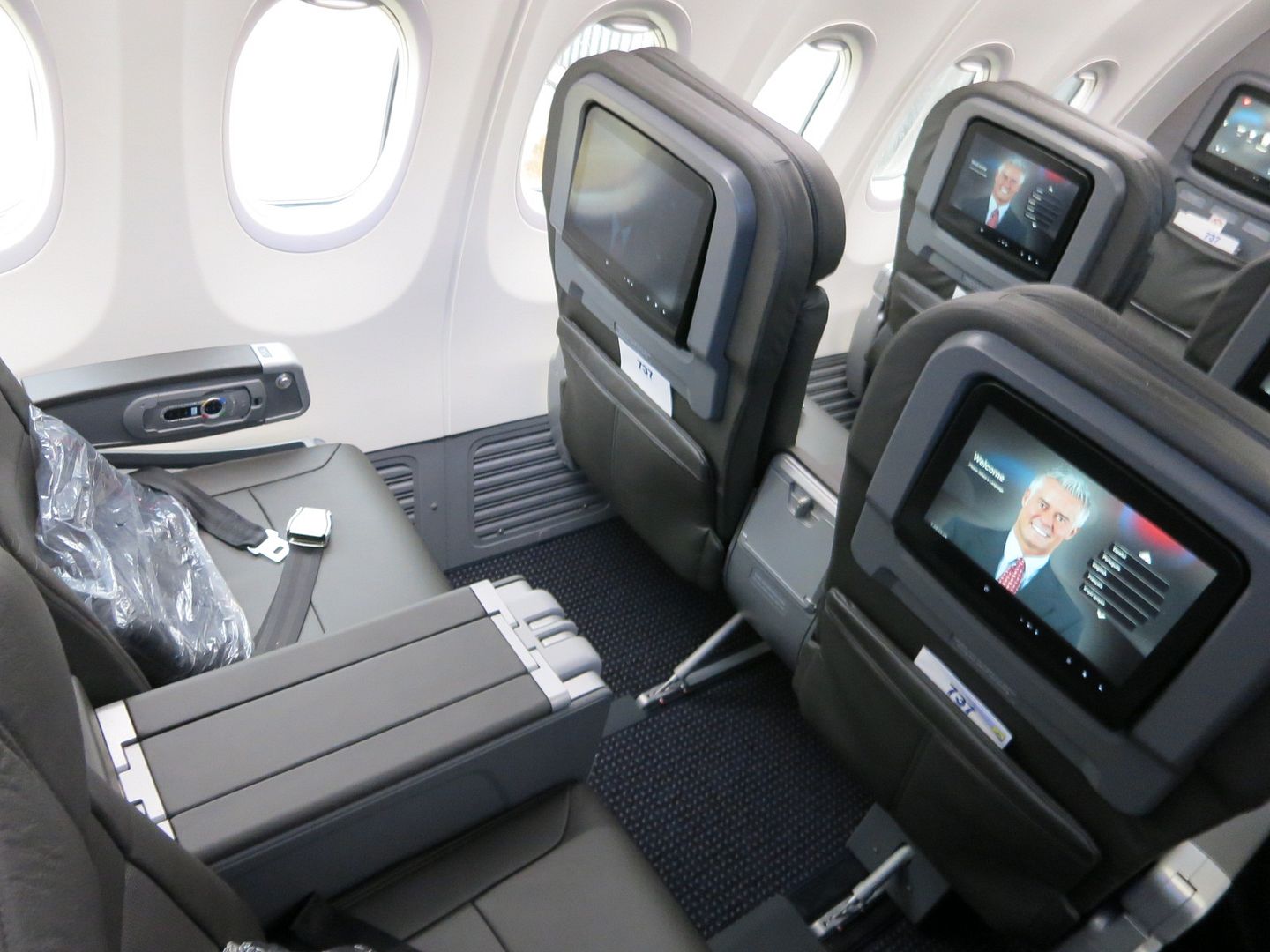 A week and a half ago I wrote that the biggest benefit to status is help when things go wrong. You pop to the top of wait lists when you need to be re-accommodated on another flight. And your status may be a persuasive tool with some employees to do more for you than your benefits or airline procedures require, for instance when I am upgraded and I have to be moved to another flight some agents in some clubs are willing to preserve my upgrade when rebooking me.
A week ago I wrote along the same lines in response to a story of terrible onboard treatment, "I'm beginning to think the primary benefit of frequent flyer status isn't in the published benefits, but a presumption from (some) employees that you're less likely to be a threat to the aircraft."
All of which is to say that I care about my American Airlines Executive Platinum status far less than I used to. Airlines want customers to buy the product they want to fly on each trip, but that means flyers will buy it from whomever has the best schedule and price on that trip. I used to go to AA.com whenever I needed to travel, and buy the ticket American was offering. Now I fly a mix of American, United, Delta, Southwest, Virgin America and Alaska. And I'm not alone.