I receive compensation for content and many links on this blog. You don't have to use these links, but I am grateful to you if you do. American Express, Citibank, Chase, Capital One and other banks are advertising partners of this site. Any opinions expressed in this post are my own, and have not been reviewed, approved, or endorsed by my advertising partners. I do not write about all credit cards that are available -- instead focusing on miles, points, and cash back (and currencies that can be converted into the same).
---
The Blue Business℠ Plus Credit Card from American Express earns double points on purchases for the first $50,000 spent each year (one point thereafter). This isn't double points in a particular category, this is double points across the board. (Specific offer for this card no longer available.)
The Amex Everyday is the only no annual fee personal card whose points transfer to a variety of airline miles. Now there's a small business card that does, as well — the Blue Business℠ Plus Credit Card from American Express is a 'real' Membership Rewards card in that points transfer to its full slate of partners. You do not need another 'full' American Express Membership Rewards cards for your points to be eligible to transfer.
Transfer points to:

Star Alliance: Aeroplan, ANA, Singapore
oneworld: AsiaMiles, British Airways, Iberia
SkyTeam: Aeromexico, Alitalia, Air France KLM, Delta
Non-alliance: Etihad, Emirates, El Al, Hawaiian, JetBlue, Virgin America
Hotels: Choice, Hilton, Starwood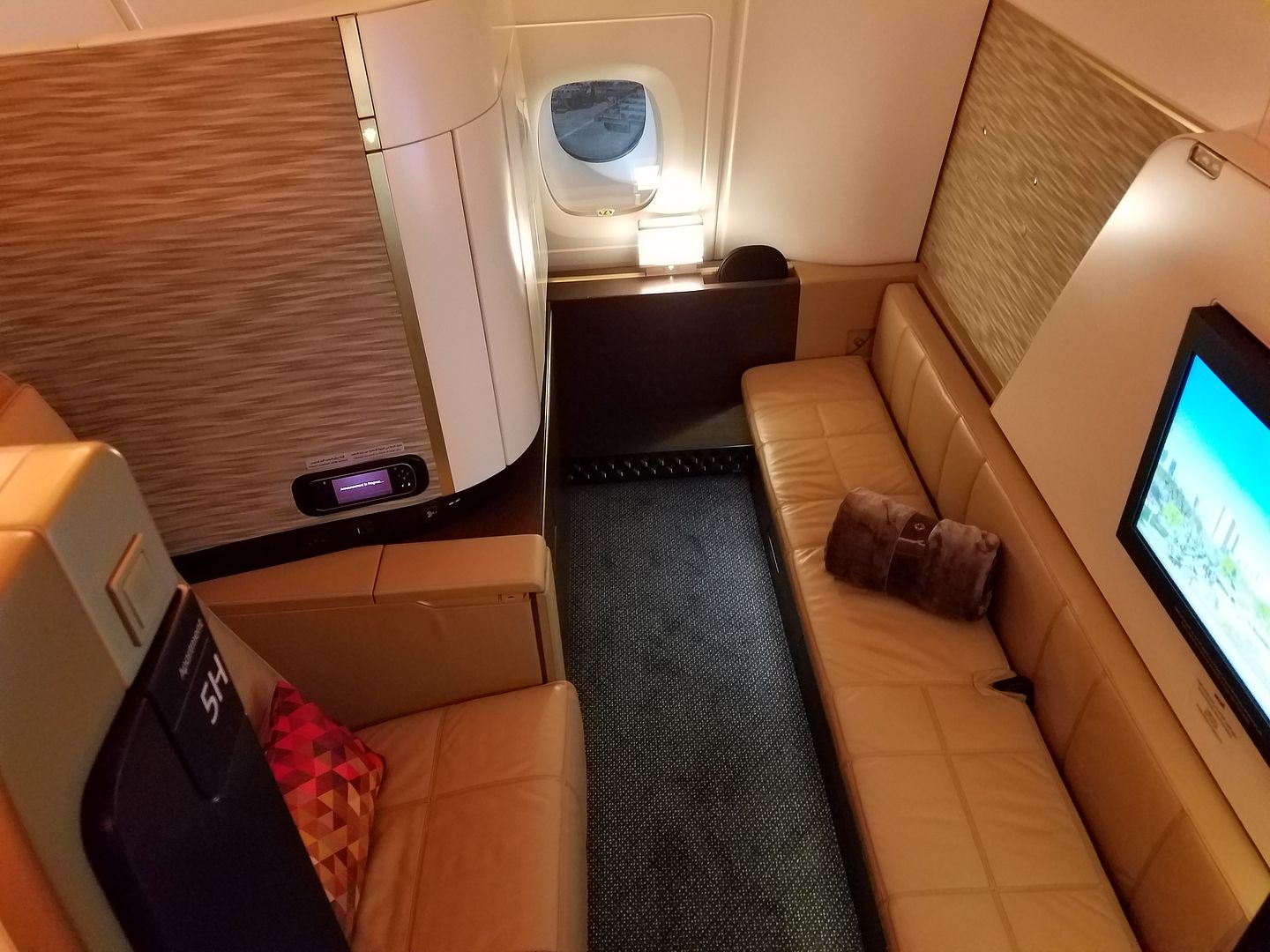 Etihad First Class Apartment
Airline transfers are valuable, the ratio on hotel partners isn't as attractive. In any case though it's a no annual fee card. And it's a small business card, which means you can sign up for it and it won't even count against '5/24' for Chase applications.
There have been several 'Blue'-named American Express cards, but American Express clarifies – for avoidance of doubt – that this counts as a new product for signup bonus purposes. The signup bonus is 20,000 Membership Rewards points after $3000 in qualifying purchases on the Card within your first 3 months of Cardmembership. (This is my referral link but it's intended to be a better offer than is available through other channels, it's also marketed as a 'special offer' so may not last.)
I value American Express points at 1.8 cents apiece so this card earns a 3.6% effective rebate on unbonused spend which is better than anything else currently in the market. Given the rate of return on the card it makes sense to pay bills like rent or mortgage using the card with Plastiq's bill payment service.
Plus since it's a business card it comes with Amex OPEN Savings from participating retailers.
This is a huge shot across the bow of the Chase Ink Business Preferred Credit Card which has a much stronger signup bonus, and earns up to triple points in certain categories, but doesn't come close on everyday spend.