Airlines are one of the most heavily regulated industries in the country. Deregulation just meant the government no longer determines who flies where (although in some cases they still do) or how much they'll charge.
They fly to the same government-owned airports. Their customers go through (mostly) the same government-operated security checkpoints.

Washington's National Airport

Gate Crowding at Washington National Airport
Most industries have their sales practices (lightly) regulated by the Federal Trade Commission. In exchange for deregulating schedule and price, and avoiding state-level regulation, they got their own federal regulator in the Department of Transportation which wants all airlines to sell tickets using the exact same information provided to every customer and doesn't want any airline to differentiate itself with technology to allow passengers to stay connected by phone inflight. (Innovation requires the freedom to try things you – and many others – won't like.. and to fail.)
In most industries customer experience is key to loyalty and profit.
In the airline industry there are only small tweaks individual airlines make to differentiate themselves. Delta and Alaska offer marginally better reliability. Delta is bringing back inflight meals we used to make fun of to 12 routes in economy. But otherwise the product is largely a commodity.
Airlines managed to de-commoditize their product with frequent flyer programs, one of the greatest marketing innovations of all time which not only created brand loyalty for what was essentially the same thing everyone else was selling but which was so successful other industries from real estate to financial services laid to rent their programs.
Now the major US airlines – outside of Alaska – have given up differentiating themselves via their frequency programs.
To a large extent airlines have a deal with government. They have consolidated, so they want more protection from competition and less space to innovate. "Capacity discipline" – a la OPEC (which largely hasn't worked) is their strategy for consistent profits albeit limited growth.
It's exactly what you'd expect from a static regulated industry, yet ironically those in it seem to think it's dynamic – flying the same planes to the same places with largely the same seats and service and legroom and now even similar marketing programs with the same 12 cents per mile minimum spend for elite status.
Peter Thiel has expressed disappointment even in the more dynamic tech sector, 'we were promised flying cars and all we got was 140 characters.'
In 15 years planes could fly and navigate like driverless cars but we'll never let them. Interests and narrative line up to entrench a status quo of sameness.
The last moderately successful startup was Virgin America, and Alaska Airlines bought them because they couldn't get good gates and landing slots at congested airports (nor could any other new entrant).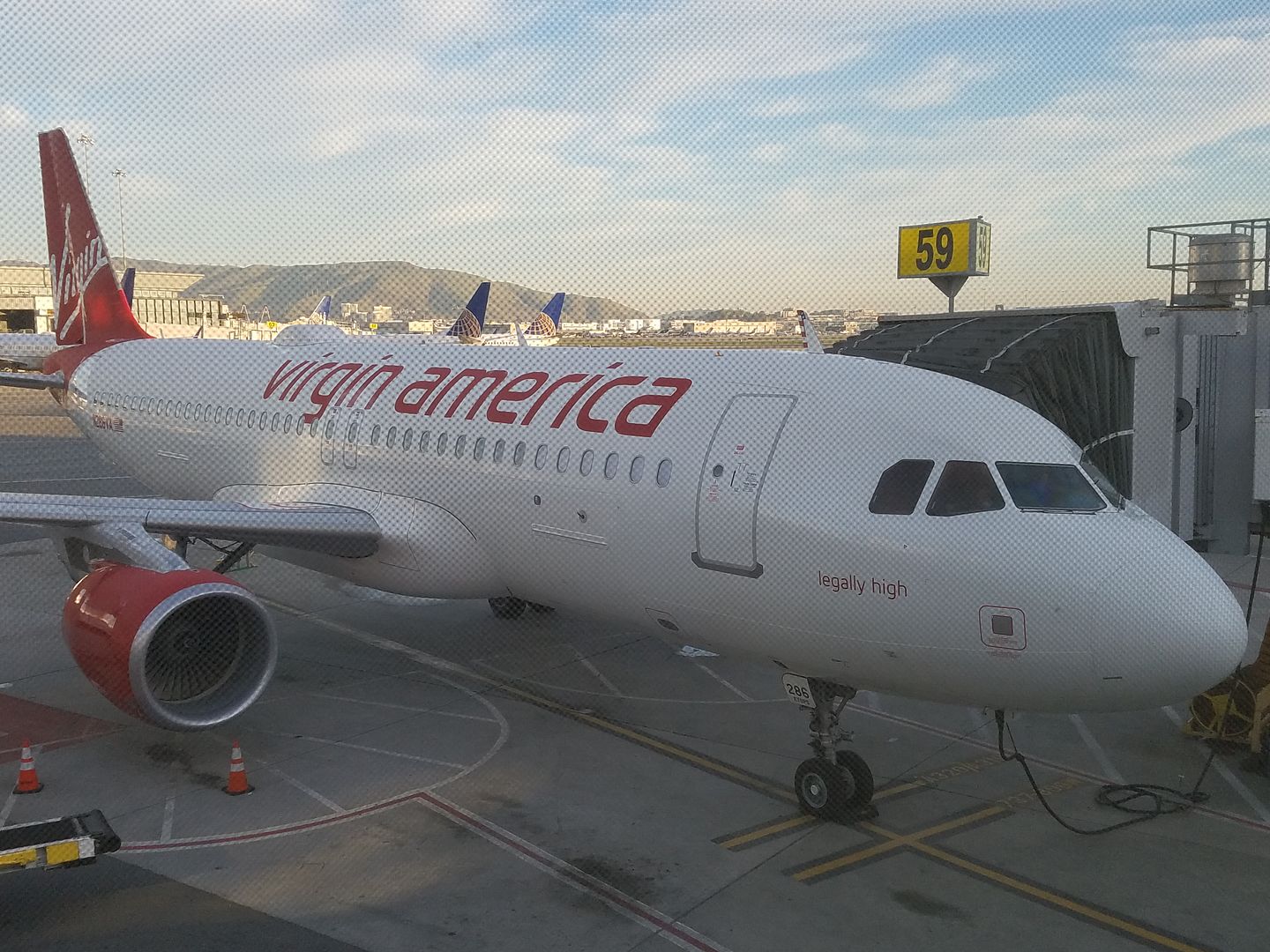 Virgin America "Legally High"
What's more, at many hubs the major carrier largely has a lock on its government-owned host.
Don't expect things to get better any time soon, although I still believe that in recession frequent flyer programs will get incrementally more generous on the earn side to fill empty seats (and then devalue again on the burn side to limit costs).