American rolled out its new boarding process yesterday. They've taken a lot of criticism for 9 boarding groups, but they aren't really increasing the number of groups (other than adding a 'Scarlet B' group 9 for Basic Economy customers who can't bring on a full-sized carry on). Instead they're giving some groups numbers instead of names.
The idea is to reduce confusion, reduce crowding, and speed up boarding. Previously 'group 1' was the fourth or fifth group to board, behind a whole bunch of named groups. So everyone in group 1 would think it was time for them to board. They have a lower number now even though they board around the same time.
Of course American really has ten groups because Concierge Key gets its own group, boarding first, but doesn't have a number. (So the new group 1 is really group 2.)
Today Delta has announced a revamp of its boarding process, too.
Five gates in Atlanta's B concourse now have,
branded pillars to create four parallel lanes, keeping customers out of the walkway and providing a separate queuing area for Premium customers and those needing special assistance

Credit: Delta
This is a test that they call "the latest in string of innovations to enhance customer experience."
Joe Brancatelli tweets,
In the monkey see, monkey do US airline industry Delta rolls out a new boarding system the day after American's went into affect. And the new system looks a lot like United's.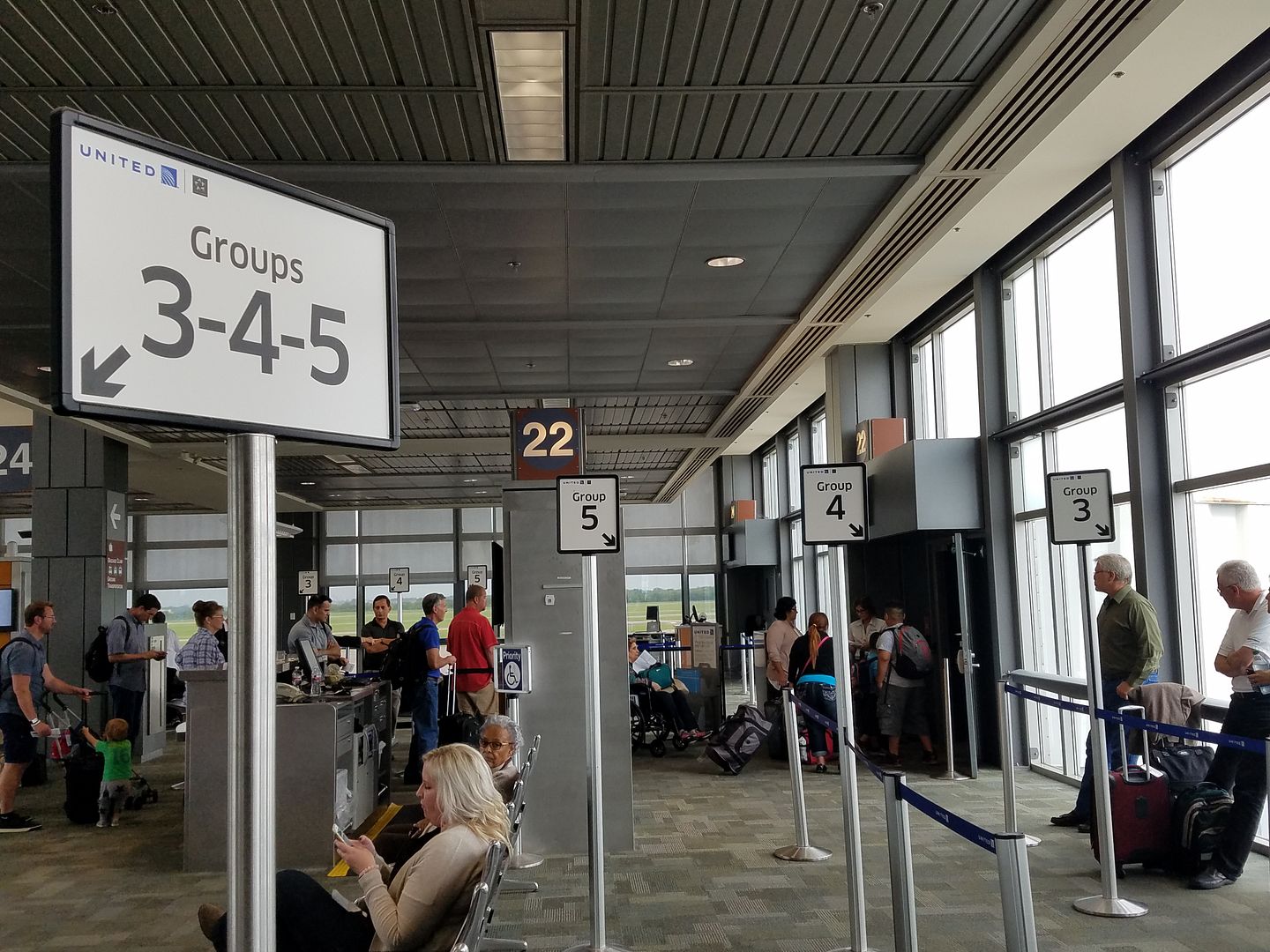 United Airlines Gate 22, Austin
Oddly usually it's American and United copying Delta, who says that if "customer feedback continues to be positive" they'll roll this out to other airports.