Supposedly the TSA is going to stop sending people through PreCheck who haven't registered for PreCheck (or one of the other programs that comes with PreCheck).
As of February 2017, TSA will significantly reduce access to TSA Pre✓® expedited screening lanes for non-enrolled travelers.
They've said this before — an end to one "managed inclusion" program, but a continuation of another. The TSA has sent 'Behavior Detection Officers' to pick people out of line for expedited screening. These staffers have had a short course in mind reading pretending to be Israeli reading body language to pick out who is a threat and who isn't, but there's no indication that the training is effective or that the employees are any good at it.
TSA has also let dogs pick out who gets expedited screening. The dogs aren't necessarily better at it than the humans and of course the humans have to 'interpret' what the dogs tell them.

DFW PreCheck
If you think that:
Trusted traveler programs with background checks are good predictors of who is a risk and who isn't

TSA staff and dogs in the airport don't do the job nearly as well

More extensive screening — shoes off, laptops out, walk through the nude-o-scope — contributes to security
Then you don't like sending more travelers through PreCheck who haven't signed up for PreCheck.
One Mile at a Time likes the idea of limiting access to PreCheck because it limits inexperienced travelers slowing down his lane.
I'm happy to see the TSA restrict the number of non-registered travelers who have access to Pre-Check. I'm happy about it not because it reduces the number of travelers using the lanes per se, but rather because it reduces the number of infrequent travelers using the lanes, who may not be familiar with the process, and therefore slow down the line.
I get that sentiment. I really do. However the nude-o-scopes are easily foiled (the TSA doesn't dispute this). They are, however, used by TSA employees as an excuse to fondle attractive passengers. They don't actually enhance security.
In fact, slow security processes are bad for security.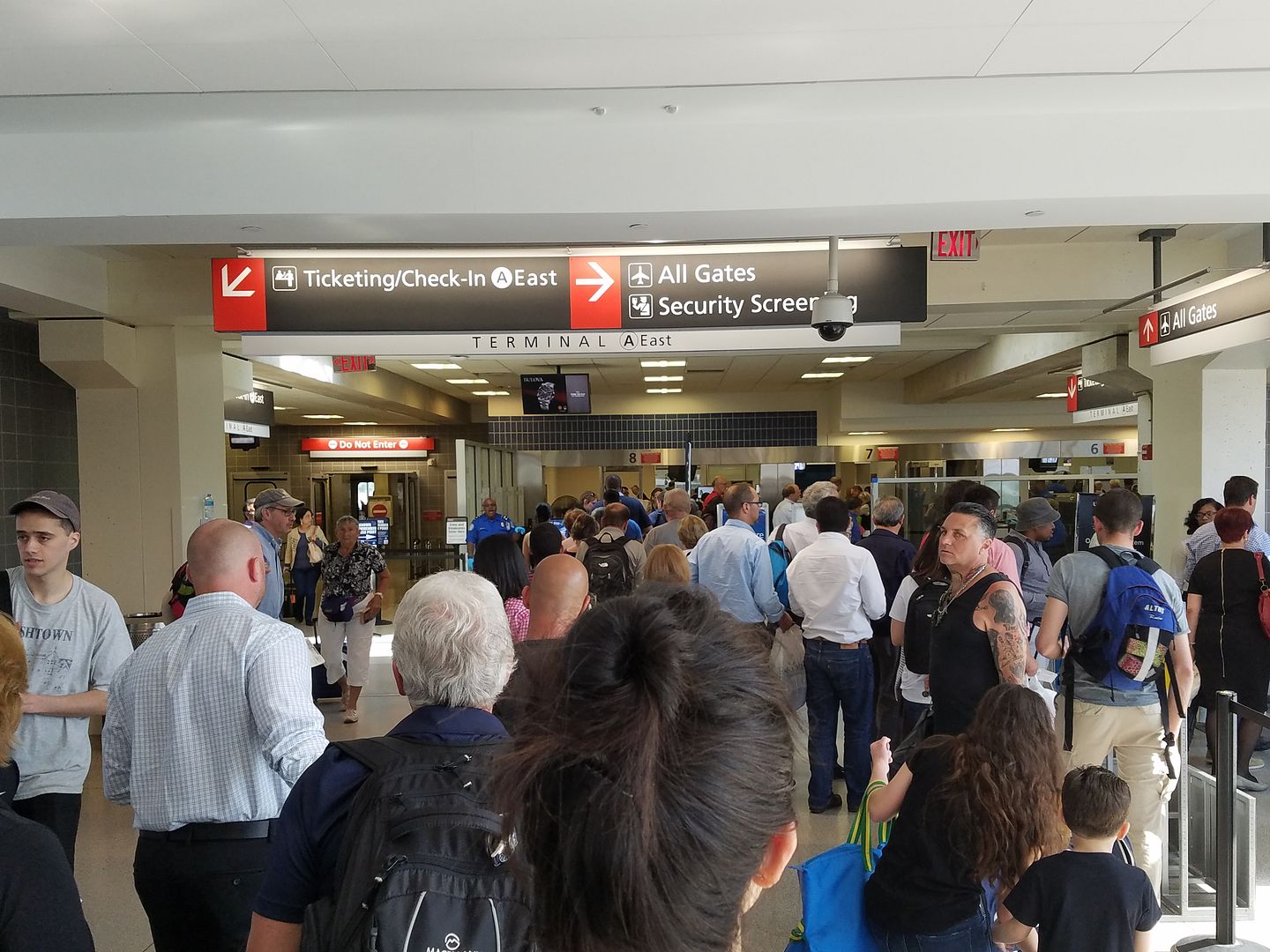 Philadelphia PreCheck
The Brussels and Istanbul attacks last year were outside security and underscore that it's not just about protecting planes, but that gatherings of people outside of security are at risk too. That means long security lines make us vulnerable, not safe. We need to process people quickly through the checkpoint, not make them queue.
PreCheck is the security that everyone who isn't specifically identified as a threat should go through. That will make us safer, not less safe. We should also separate the TSA's job of regulating screening practices from actually performing duties at the checkpoint in order to create greater accountability.