Via Le Chic Geek the Hyatt Regency Baltimore Inner Harbor has an unbelievably great sale — they have club level rooms for $72 plus 3000 points per night available most nights.
Now, regular rooms can be reasonably priced. During off season nights you can find the hotel for about $144. But getting club rooms for half that price (more premium, less cash) is still pretty great even when rates here are low.
And the $72 plus 3000 points rate is much more attractive when hotel rates are higher.
Don't have any Hyatt points? Chase Ultimate Reward points transfer instantly to Hyatt, and it would even be worth buying Hyatt points at this rate (though the risk is that the hotel decides not to honor the rate).
Just pull up whatever dates you wish, then select "Show Hyatt Gold Passport Points & Awards" to see this option.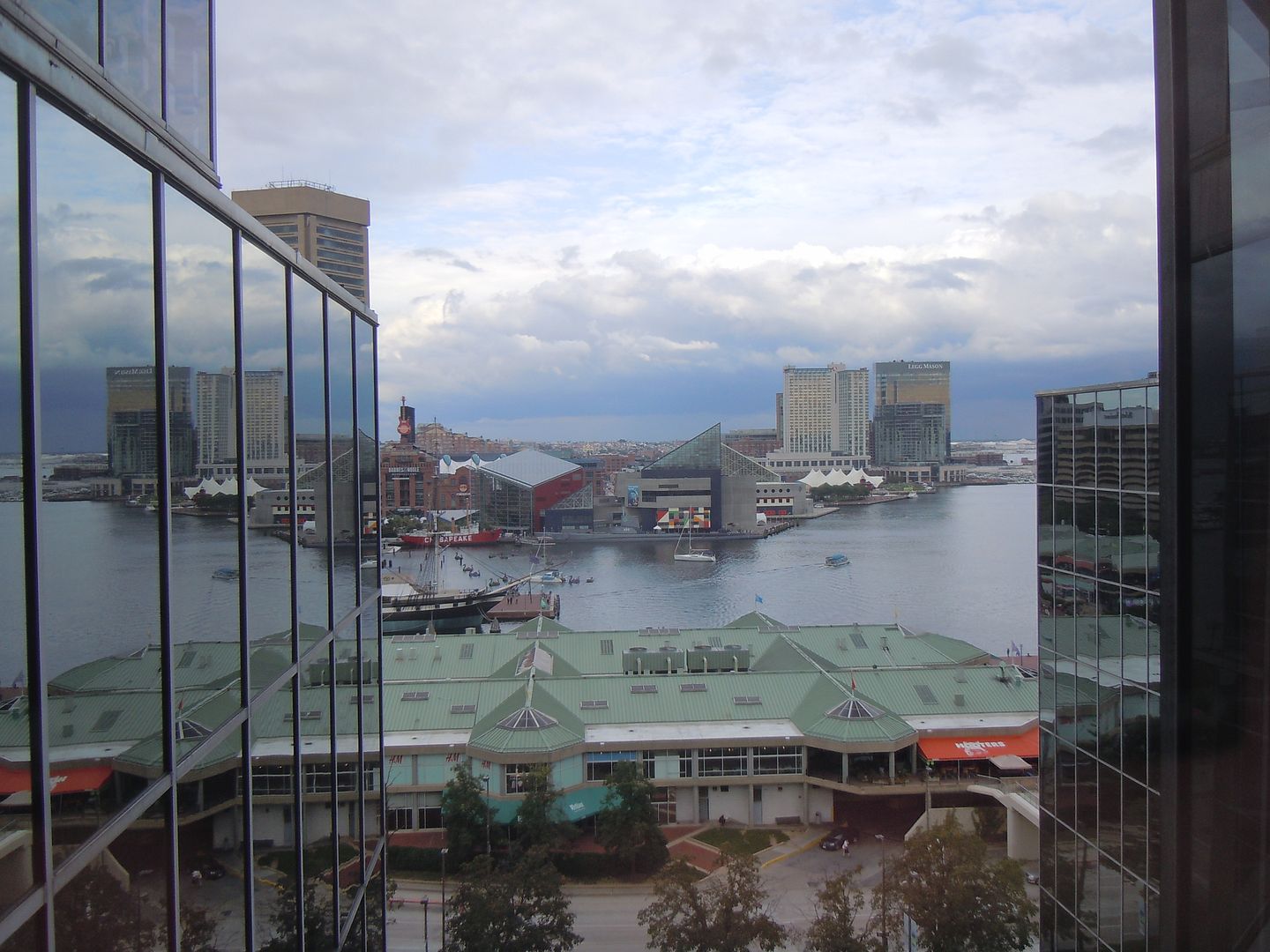 I haven't stayed at the Hyatt Regency Baltimore in some time. When I was there though the club wasn't impressive by any means.
Over the summer the Hyatt Regency Paris Étoile did this offering club rooms for $21 and 3000 points per night. Folks had fantastic cheap stays in Paris.
Important: Don't make other non-refundable or non-changeable plans around the reservation yet. There's certainly a chance that the hotel will decide not to honor such a great deal. Several people stayed in Paris on a similar sale, and I don't recall anyone telling me that they had difficulty with it, so that's encouraging at least.