The Christmas Day departure of British Airways subsidiary OpenSkies flight BA8004 from Newark to Paris diverted to Shannon, Ireland for a bathroom break.
All toilets on the plane failed over the Atlantic and with 172 people on board that's an emergency. So they made a pit stop, taxiing directly to the terminal to allow passengers to use the airport facilities.. A maintenance crew serviced the lavatories and the plane took off after two hours, arriving in Paris 130 minutes delayed.
The ability to correct the 'failure' of the toilets suggests that perhaps they were all full, leading me to wonder if they weren't emptied in New York as they should have been — but that's speculation and many readers will know more about the workings of lavatories than I do.
On the other hand, the pilots claimed that there was "a serious problem" with the toilets.
The pilot told air-traffic controllers that the Boeing 767 had a "serious problem" with its toilets and that the flight's passengers were likely to have an "urgent need for them to go to the toilets," the Irish Mirror reported.

Only 90 minutes remained of the journey after crossing the Atlantic and reaching Ireland, the Independent reported. However, the flight was delayed for two hours as engineers worked to repair the broken bathrooms.
The flight wasn't far from London, and if it was just a Shannon – London flight they'd have proceeded without a working lavatory. We know it's possible for an entire plane to 'hold it' for a 738 mile Westchester – Chicago flight so the 370 mile Shannon – London hop is easy. But some passengers had probably not gone since Newark.
The Boeing 767-300ER was first delivered in 1990, but only joined the OpenSkies fleet from parent British Airways in August. It's used to carrying many more passengers (and its lavatories holding what many more passengers bring it).
Of course British Airways is no stranger to lavatory-forced diversions. And for future reference, here's how you fix a stinky lav.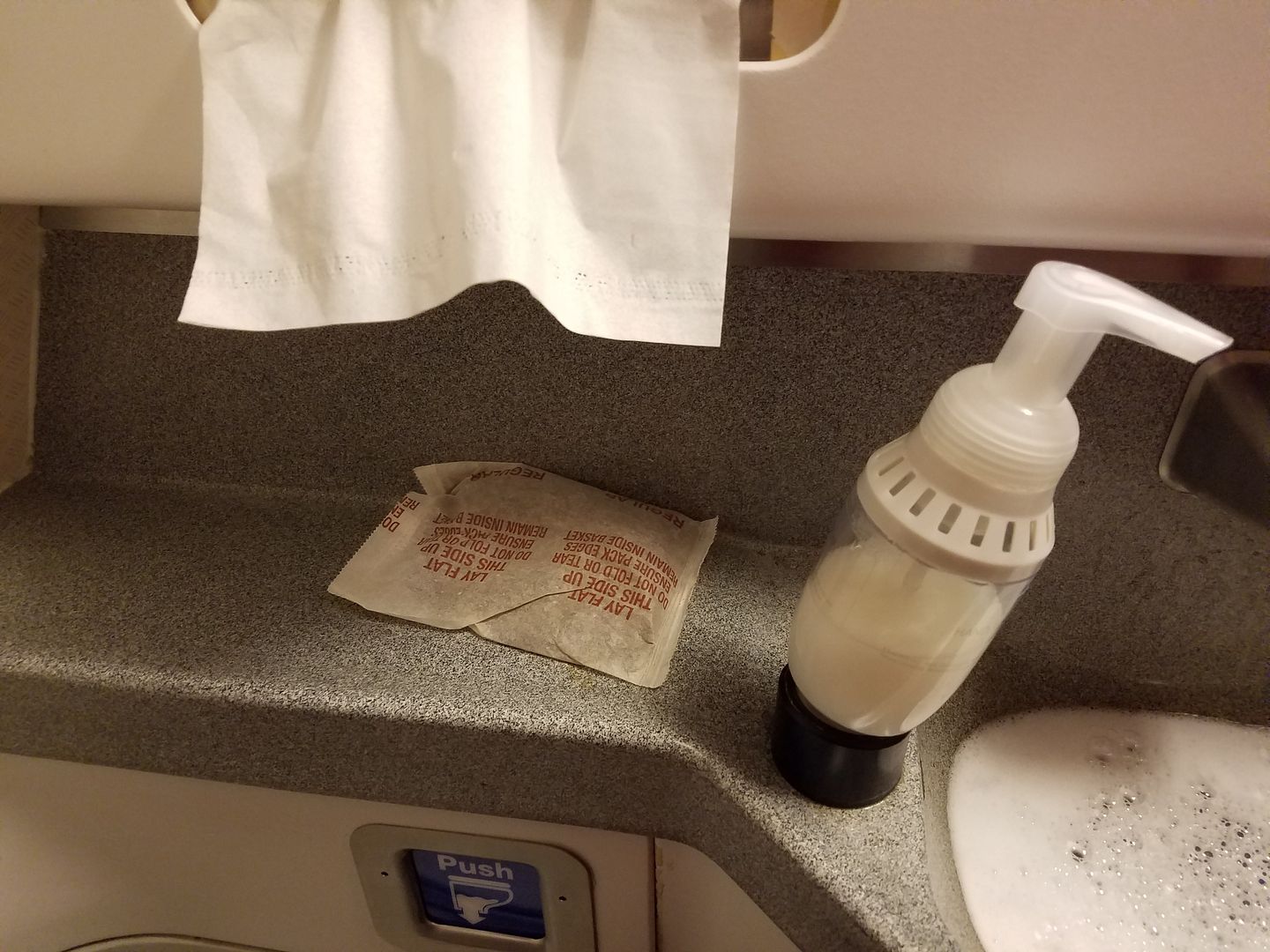 Sing it with me:

Such a long, it just ain't right
Lav's got to be fixed yes it does, the smell don't lie
A tear in your eye, a rag on your face
The smell is stuck all over you, you can't escape
You tell the flight crew they don't care what you think
You're on your own… The Lav Stinks!