American Airlines was the first Gogo inflight internet customer in 2008. Four years later most, but not all, mainline aircraft had the service.
They installed the air to ground service, and largely didn't upgrade to newer generations of the technology. As a result on many planes it's super slow.

Speed Test of Gogo Air-To-Ground Service on an Old MD80
The latest technology is satellite based and much faster. American is installing gogo's satellite 2Ku service in 140 planes.

Speed Test of Gogo 2Ku Satellite Internet
American is also keeping ground-based gogo service on its regional jets. And their overwater planes have Panasonic internet.

Boeing 787 'Concept D' Business Class
Over the summer American announced that they'd be buying ViaSat's satellite internet service for new Boeing 737MAX aircraft which begin going into service in September 2017.
Now comes word that they'll be replacing domestic mainline Gogo internet with ViaSat's satellite service.
Installations won't begin until summer 2017

It will take "years" to transition from slow older ground-based internet to faster satellite service.
American claims they're using 3 different internet providers in order to "upgrade [their] fleet with the latest and fastest Wi-Fi service as quickly as possible." That's not credible.
A timeframe of years isn't 'as quickly as possible'

And would allow them to stick with a single or even just two providers
Moving quickly does mean taking aircraft out of service. But slow walking the change — like they appear to be slow-walking improvements to the legacy US Airways fleet, and to club lounges — means that for most customers most of the time reasonable inflight internet isn't something they can expect in their travels.
And it means that like completely mismatched aircraft experiences between the legacy US Airways fleet (which largely lacks extra legroom coach seats, inflight entertainment, and power outlets) and the American Airlines fleet, customers will have different internet experiences as well. They have at least 6 different international business class seats as well.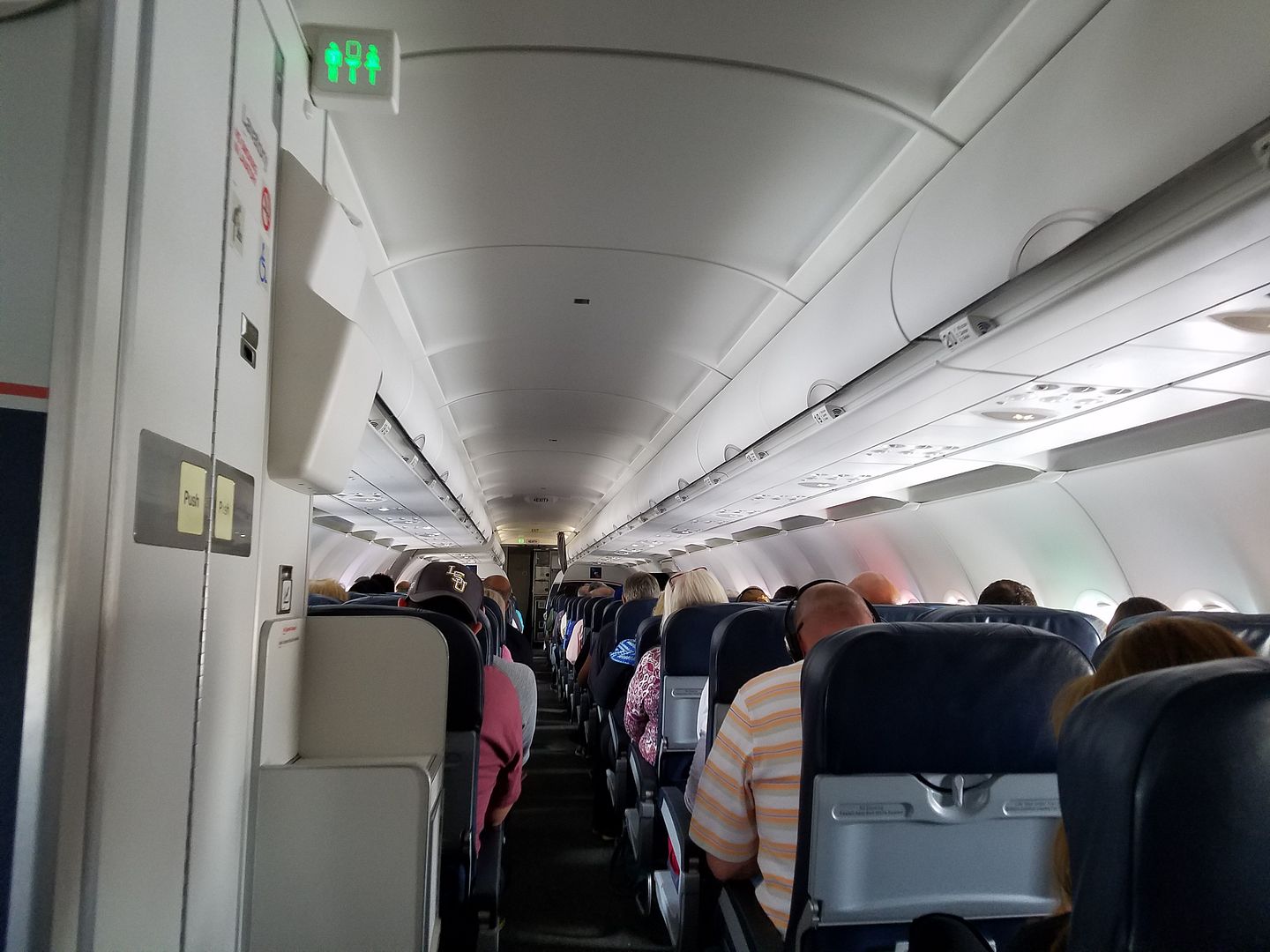 Legacy US Airways Economy
In all likelihood there goes the value in my monthly American Airlines internet subscription. My flat $60 a month pays for all of the Gogo I use on American Airlines flights. It doesn't get me international coverage, but as long as I'm not flying an international-configured plane on a domestic route I can be confident my plane will have internet and that I can use it for no extra charge.
Does my monthly subscription still make sense? Do I need a monthly subscription for each provider (if offered)? Or do I need to spend time buying one-off internet each time (which makes the internet much, much more expensive)? How many internet subscriptions will my finance department at work reimburse?
American needs to provide its customers with a seamless experience not just on a single trip, but across trips as well, for customers that choose to fly them every week. That means offering the same quality product each time, accessed in the same way.
Since I pay a monthly fee for unlimited internet, there's a built-in cost advantage to flying American. If American and Southwest are the same price, the Southwest trip is going to be more expensive for me since I'll spend about $30 more in internet. With American I won't, since I've already paid a single fee for internet for the month. That makes it more likely I'll buy the ticket from American.
Just as my American AAdvantage elite benefits create a lock-in, making American both more comfortable and a better deal for me than flying Delta, a single monthly internet plan creates lock-in because it means each time I choose to fly American it's cheaper than flying a competing carrier (airfare plus one-off internet). American's approach to internet is short-sighted both from a customer experience standpoint and from a customer value perspective.
American should be driving quickly to a fast, consistent solution — not taking years to get to a fragmented one.
Update: American tells me that their road map for inflight internet includes creating a "single sign-on" for the three providers. I'm not sure multiple logins is the key issue, and they're not yet prepared to say whether there will be a single monthly plan that will be valid for Gogo, ViaSat, and Panasonic.