I receive compensation for many links on this blog. You don't have to use these links, but I am grateful to you if you do. American Express, Citibank, Chase, Capital One and other banks are advertising partners of this site. Any opinions expressed in this post are my own, and have not been reviewed, approved, or endorsed by my advertising partners. I do not write about all credit cards that are available -- instead focusing on miles, points, and cash back (and currencies that can be converted into the same).
---
Reader YMX asked, "Gary, don't you think the status match is inequitable for current Marriott Golds or Platinums?"
One Mile at a Time also addressed this question.
The issue here is that:
Marriott Platinum takes 75 nights to qualify for, and yet Marriott Platinums don't get Starwood 75 night benefits (which include 24 hour check-in and extra points-earning) or even 50 night benefits (Suite Night Awards or other choices). Instead, they get 'base' Platinum which requires 25 stays or 50 nights to earn.
Marriott Gold takes 50 nights to qualify for, and they don't get 50 night status with Starwood which would be Platinum. They get Starwood Gold, which doesn't come with the club lounge access they're used to.
And it's true, Marriott elites aren't getting as much as they might have hoped for but Marriott elites are definitely better off as a result of the merger and match.
Marriott Platinum members make out like bandits compared to the benefits they're used to with Marriott Rewards. Starwood Platinum is stronger than Marriott Platinum with suite upgrades and breakfast.
Marriott Rewards allows elites to be upgraded to suites, Starwood Preferred Guest requires Platinums to be upgraded if a standard suite is avialable at check-in.
Marriott Rewards doesn't provide breakfast at resort properties or Ritz-Carltons. Starwood doesn't offer these sort of exclusions, so a Marriott Platinum can now stay at a St. Regis resort and enjoy complimentary breakfast.
You might argue Marriott Gold (50 nights) should warrant Starwood Platinum (25 stays/50 nights) but it's also a giveaway level.
United Gold elites and higher are given Marriott Gold
Ritz-Carlton Rewards credit card holders are given Gold status their first year and then keep it with $10,000 spend on the card each year.
Plus Marriott Golds (and Platinums) are now getting 4 pm late checkout at Marriotts thanks to this merger. Net-net they're winning.

W Times Square where Marriott CEO Arne Sorenson stayed the night before the merger close
And that's before getting more nice hotels to redeem points at, Crossover Rewards elite benefits at Delta, points-earning with Uber, et al. and points transfers to Aegean and JAL and others.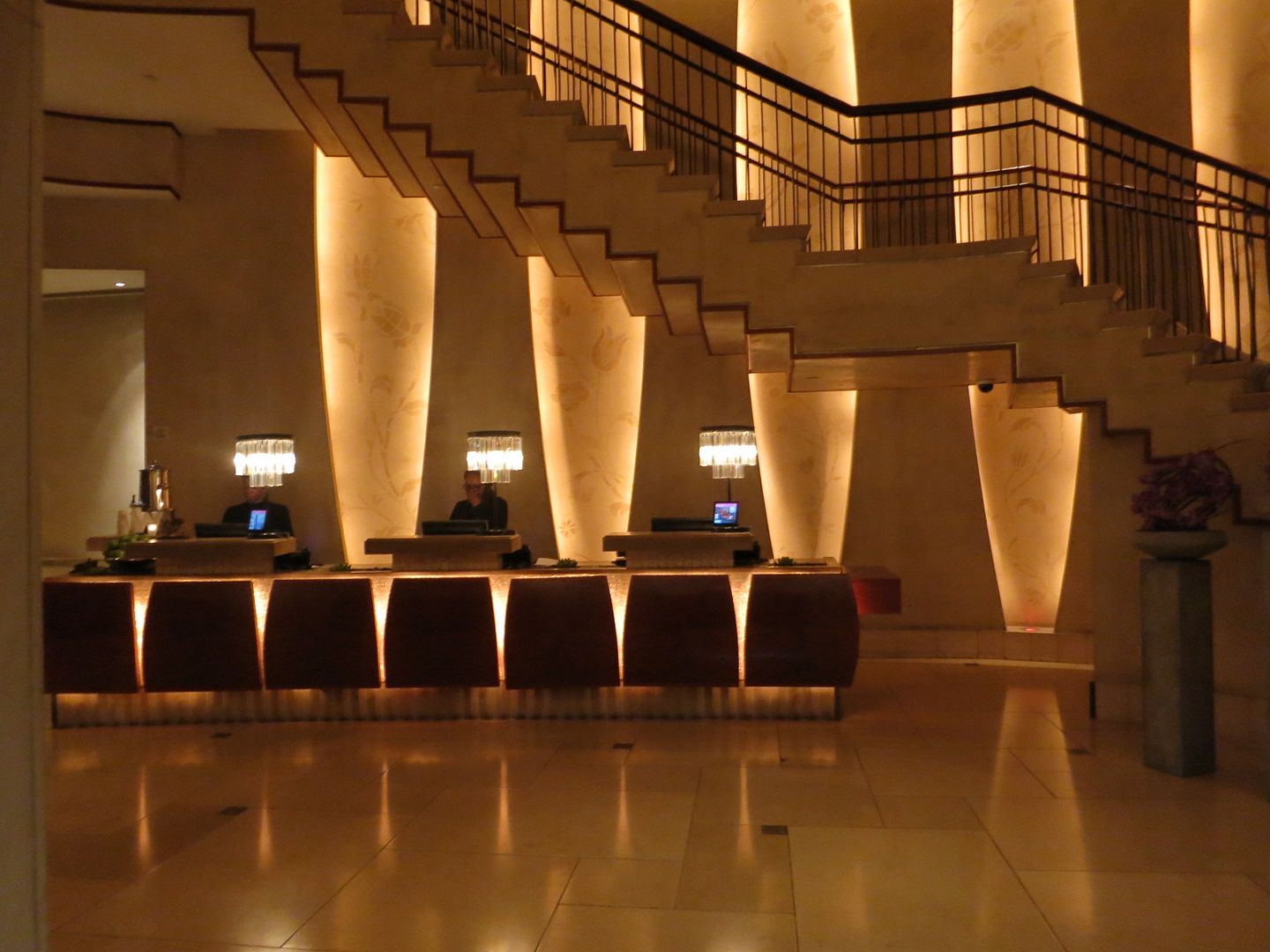 W Union Square
Someone earning Marriott Gold on nights may feel entitled to even more than they're getting, but if they earned it on nights versus receiving it as a giveaway then they've likely made poor strategic choices to begin with, that's not the merger's fault, though they come out ahead of where they were before the merger.