The Chicago Tribune asked me how to deal with someone invading your space on a plane. They wanted to know, "Should you say something to the person or to the flight attendant?"
I thought this was actually a hard question. With planes generally full there aren't very many options, and I don't think I had a silver bullet solution to offer so I'd love thoughts on the best way to handle it when the passenger next to you is encroaching your space?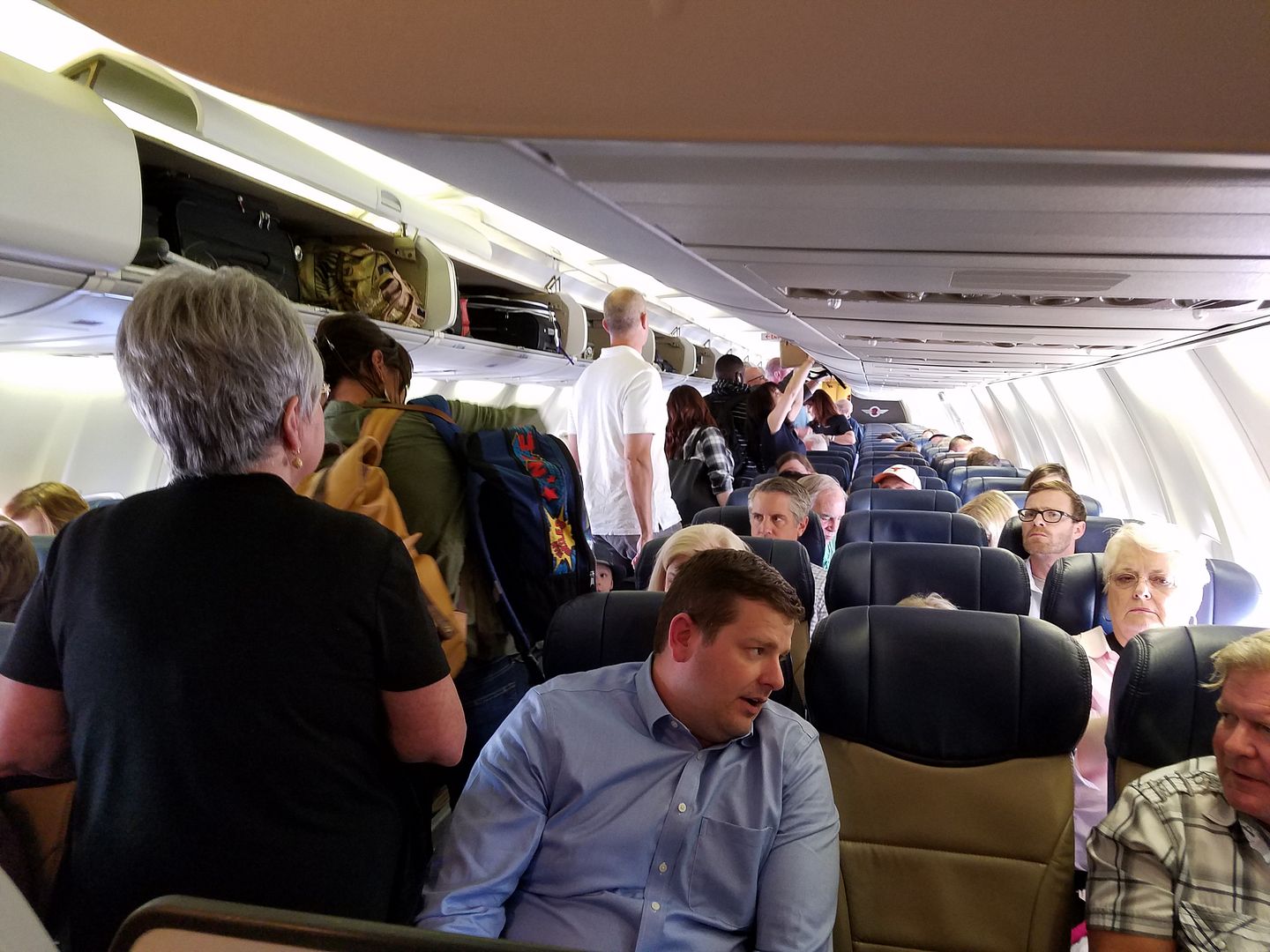 Here's what I suggested to the Tribune:
The first thing to do is assess the situation. If there's an empty seat in your section of the plane, discreetly ask the flight attendant if you can move.

If there's no other seat available, ask yourself whether your seatmate can reasonably do anything about the situation. Is he encroaching on your space because he's larger than the seat ?

There's probably not a whole lot you can do. In that case it's going to be a long flight, so just try to revel in the miracle of modern aviation.

On the other hand, if your seatmate could easily take up less space, try to start a polite conversation and mention that you'd appreciate some of the armrest.

The only time to enlist the help of the flight attendant is as a last resort. A flight attendant isn't going to stay by your seat through the flight to monitor your seatmate's behavior. But if the person is clearly abusive, getting it on record with the crew can be a prophylactic measure.
Ultimately we need to be courteous to fellow passengers, we're all in this together. But when your seat mate isn't courteous to you — when you're packed in tight, and someone is using your space — what do you do?