I receive compensation for content and many links on this blog. You don't have to use these links, but I am grateful to you if you do. American Express, Citibank, Chase, Capital One and other banks are advertising partners of this site. Any opinions expressed in this post are my own, and have not been reviewed, approved, or endorsed by my advertising partners. I do not write about all credit cards that are available -- instead focusing on miles, points, and cash back (and currencies that can be converted into the same).
---
There used to be an American Airlines Admirals Club on the "E" concourse of the Miami airport. Nearly all of American's flights out of Miami depart from D these days, so the Admirals Club closed in E. There are still some American flights out of E, and some oneworld partner flights, so the lounge was re-opened several years ago as a shared oneworld lounge though officially it's designated the "premium lounge."
Admirals Club members have been able to use the lounge in conjunction with a boarding pass for a flight departing from the E concourse. E and D are connected after security, and club members with D gate boarding passes would get turned away.
However, the American Airlines club newsletter reminded of a recent change to this policy. Admirals Club members can now access this premium lounge which has ample seating as well as better food and liquor.
The Citi® / AAdvantage® Executive World Elite™ Mastercard®, which includes club membership, also grants club access to authorized users of your account which you can add for no additional annual fee.

The card has a 60,000 mile signup bonus after after spending $5,000 in purchases within the first 3 months of account opening which expires August 31 so act now.
It was hard to get excited about the top news item in the American Airlines club newsletter, there's now hard boiled eggs available in clubs at breakfast.
But it's pretty great that the overcrowded Miami clubs get some relief by allowing all American Airlines club members to access the Miami Premium Lounge on the E concourse.
This club isn't as nice as Miami's Centurion lounge (which you can access with the Platinum Card by American Express), but it isn't as crowded either.
The Premium lounge is just past the security checkpoint for the E concourse. It's easy to miss, there's an elevator that you take up to the 5th floor, and it's only open in the afternoon and evenings (thus primarily for transatlantic departures)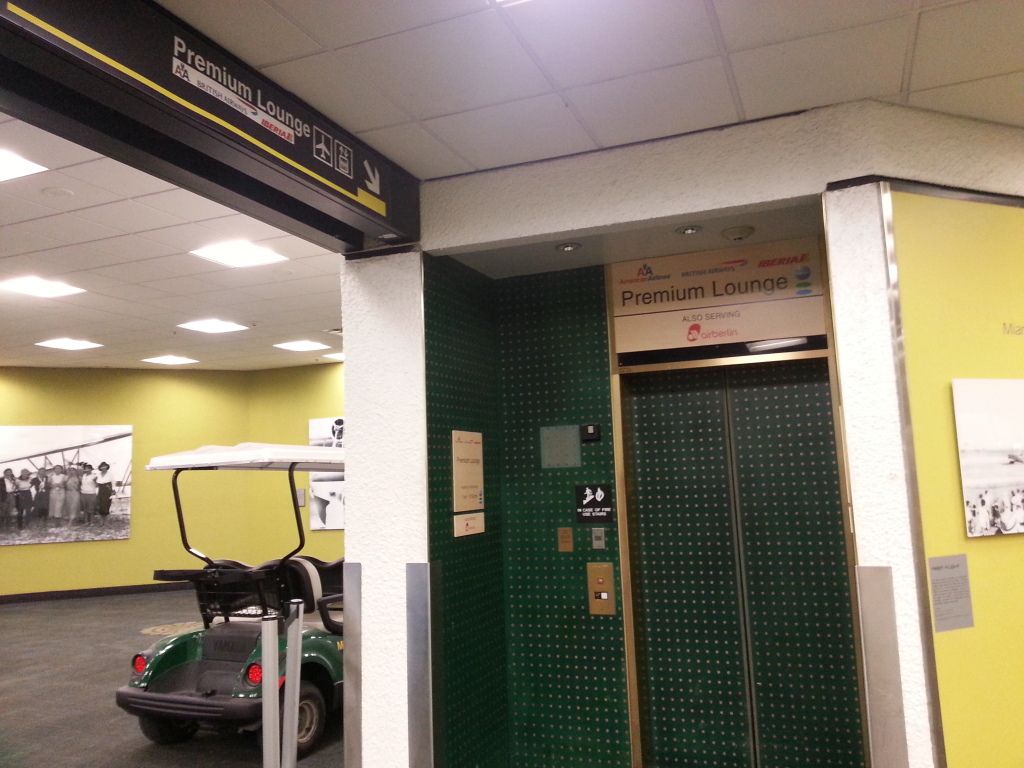 The lounge has nice views of airport operations.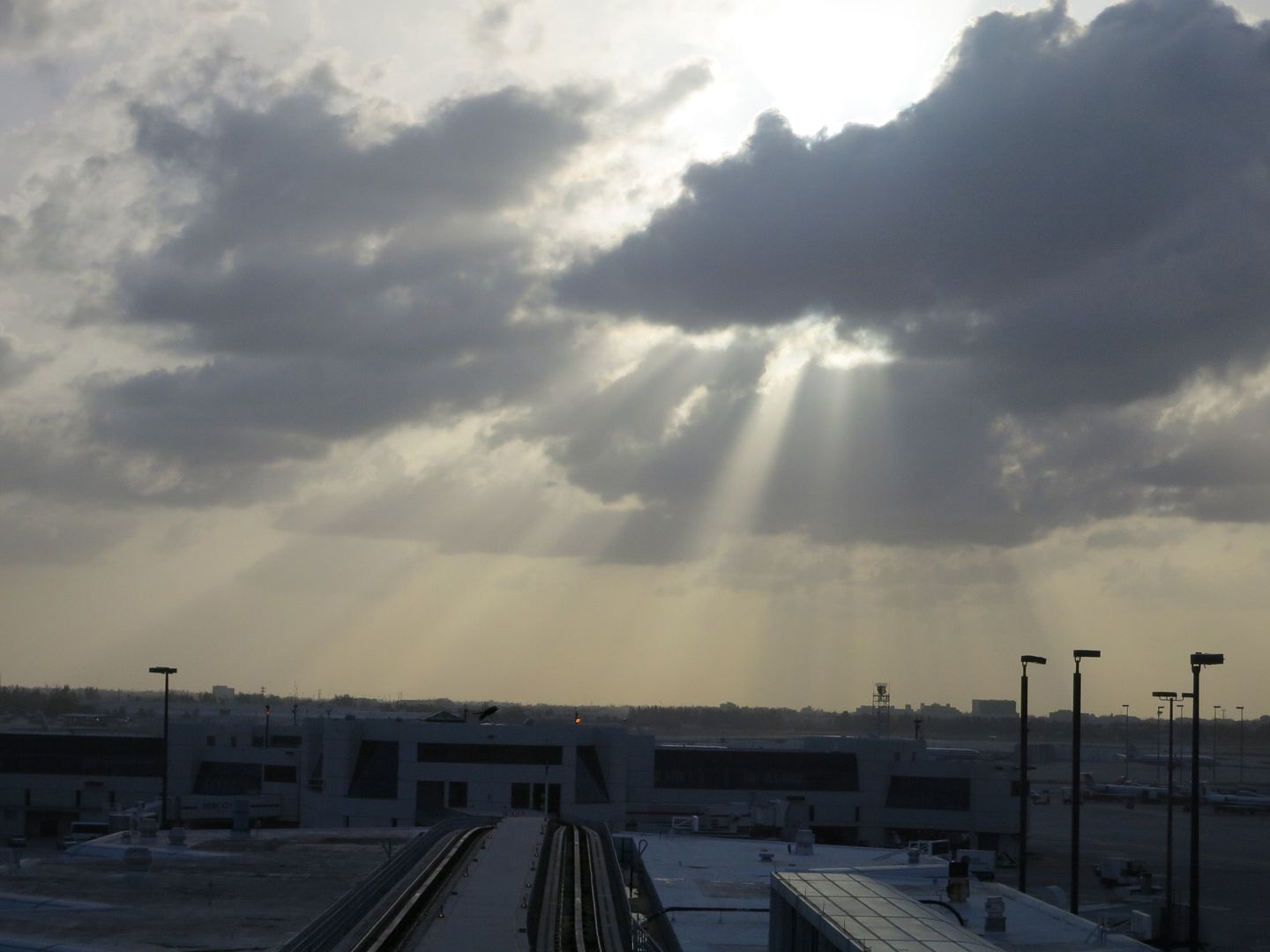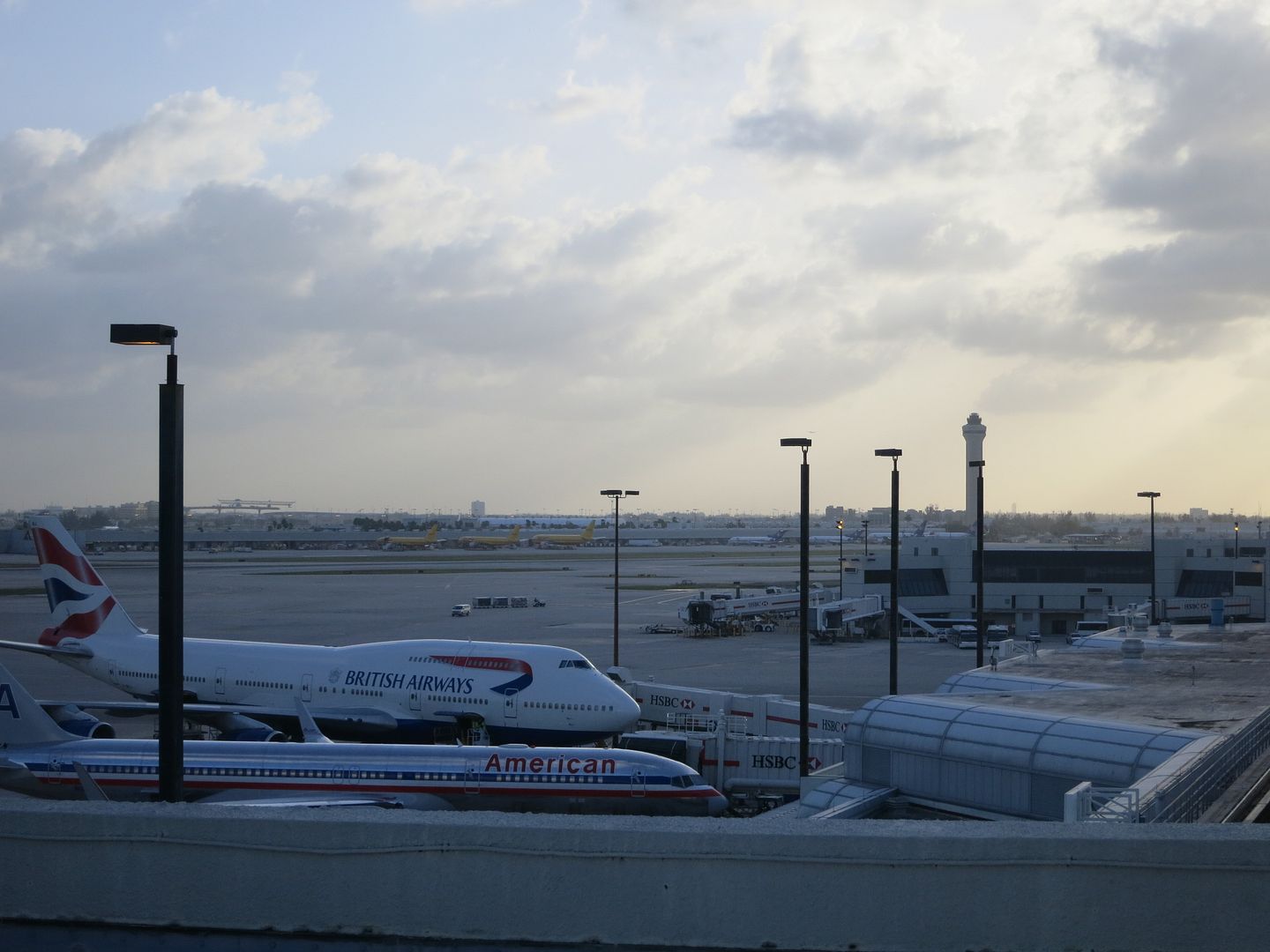 The interior is still pretty much as it was when it was an Admirals Club, but the catering is closer to a domestic first class lounge.