American Airlines is continuing to roll out more food offerings to its clubs. So far I've most appreciated the soups, which are really delicious, and the other offerings — things that most travelers I talk to value — aren't as much to my taste.
I certainly appreciate having convenient snacks available in the lounge. I hate having to trade off using the lounge (for clean restrooms, an opportunity to recharge devices, and catch up on work quickly) during a layover if I want a snack. And I often want a light option between flights, certainly not a fast food or sit down meal inside the terminal. So it's great to see improvements in that direction.
American made an earlier round of improvements this year. Here's the breakfast items they've been serving the past several months.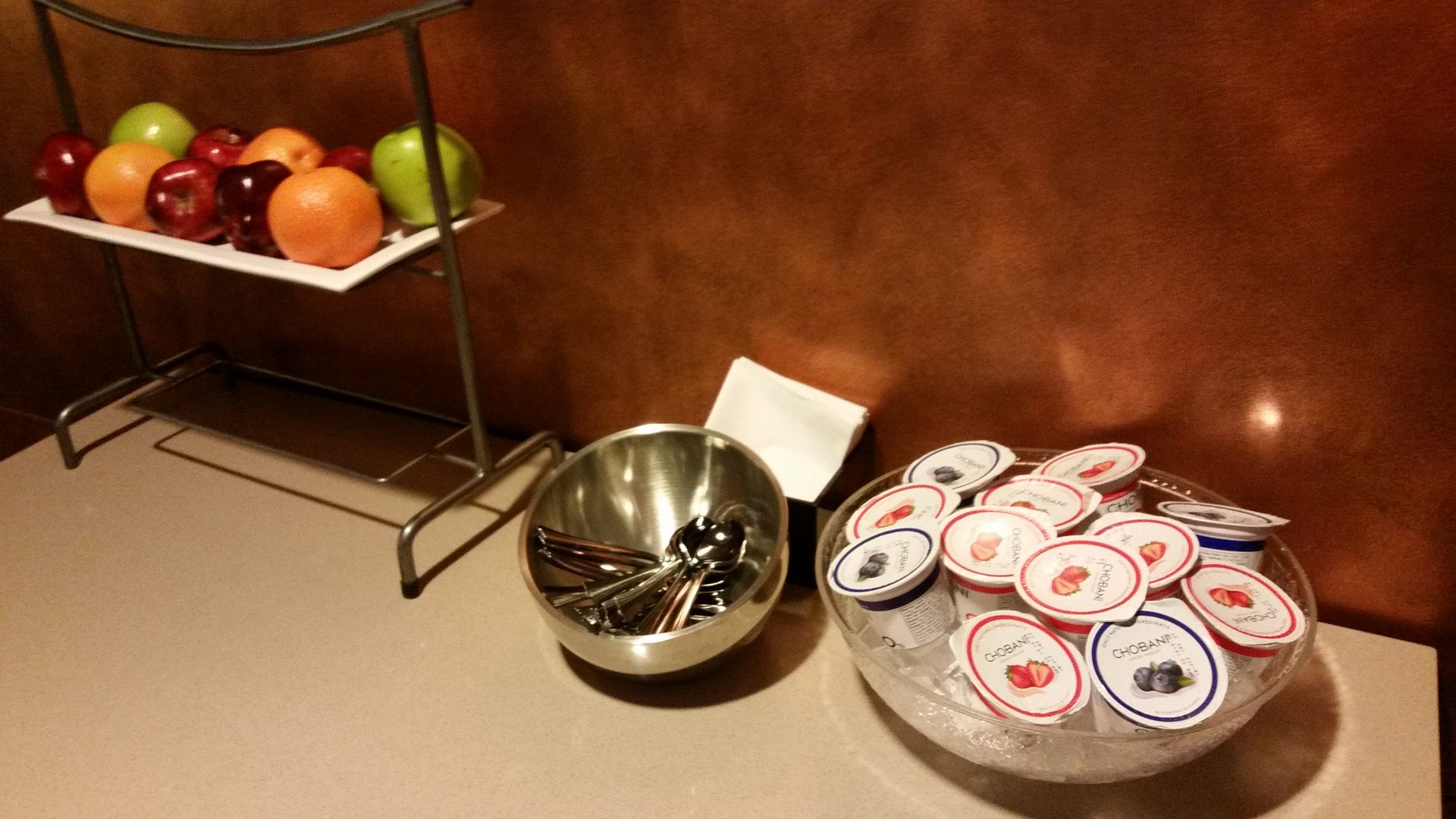 The big improvement they made in the afternoons was soup — and indeed, the soups are actually really good. My favorite was this spring's tortilla soup — but the chicken coconut curry soup is a definite winner, and the roasted corn and green chili bisque is good.
I noticed new hummus and pita chips last week in the New York JFK remote concourse Admirals Club.
American has shared details (and photos) of the several new, additional food upgrades that have been made to clubs in legacy American Airlines hubs (Dallas, New York JFK, Miami, Los Angeles, and Chicago O'Hare) with plans to roll out further across the all of the airline's clubs in the fall once they've gotten customer feedback on the specific new items.
Morning additions: "Breakfast breads; cold cereals in clear dispensers with milk; cooked oatmeal with containers of optional toppings (dried cranberries, chopped pecans and brown sugar); and a fruit salad with grapefruit sections, pineapple and chopped mint"

Cereal towers

Oatmeal with toppings

Fruit salad
Afternoon additions: "salad (tri-grain tabouli or Southwest lentil, depending on region); hummus dip and pita chips; and fudgy brownie bites"

Hummus and chips along with tomatoes, celery, carrots, olives, and cheeses

Brownie bites
I'm not a huge fan of hummus. I'd love to see some signature items that are a little more original and set the airline apart from competitors. But snacks are certainly welcome. Just don't mess with my soups!
Now if they only had an ice cream sundae bar…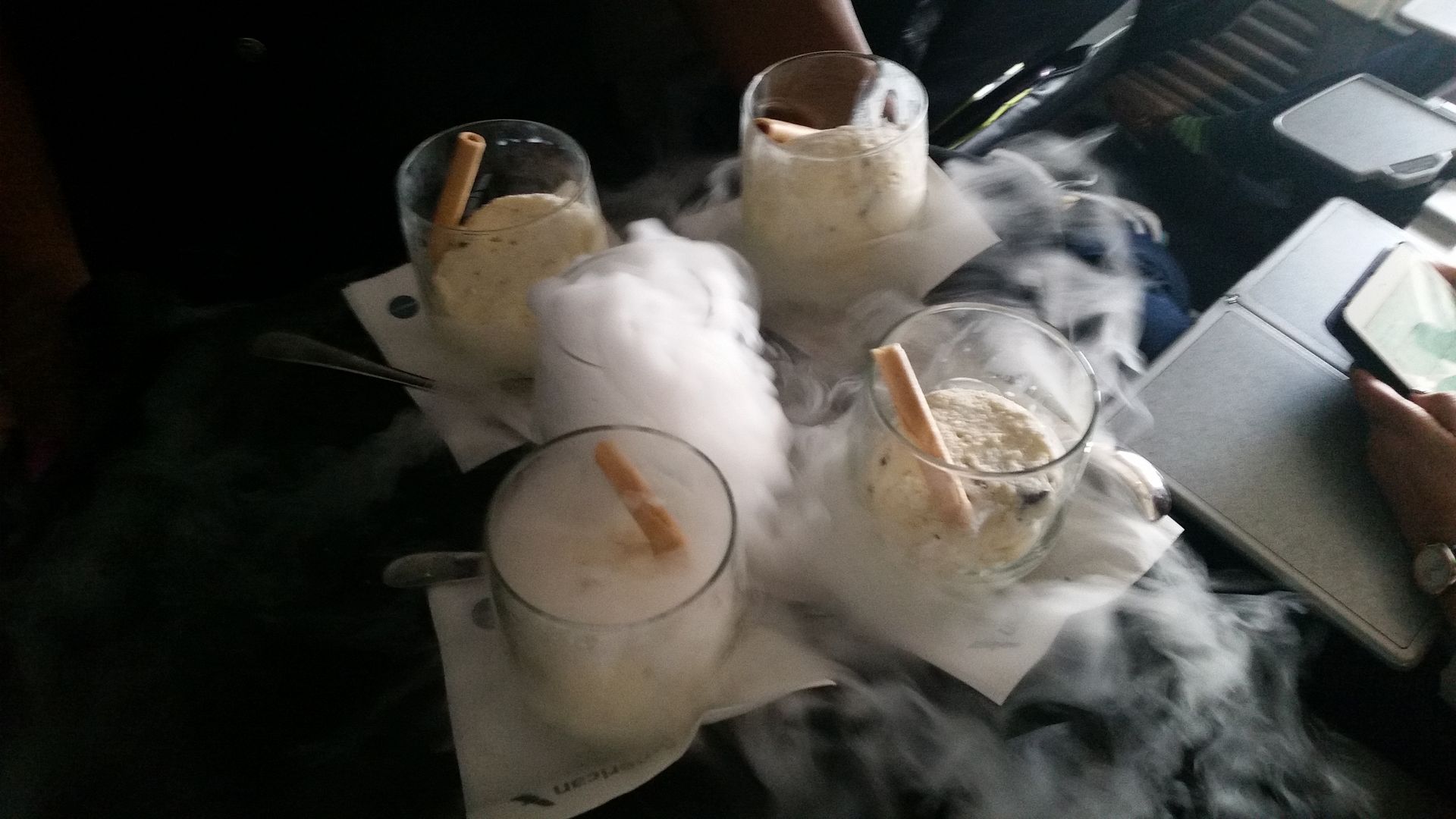 Ice cream fogged with dry ice on a New York JFK – Austin flight last week