I flew United to Houston for the EVA Air inaugural festivities on Friday. Just like when I flew them earlier in the year, they were fine though my return flight delayed just shy of two hours — first a late inbound aircraft, and then a decision to operate the flight with a different plane that was even later. That happens, goodness knows I've had my share of creeping delays on American MD80s.
I visited the United Club on the E concourse in Houston twice — once on arrival, since I turned up at the event early enough to handle possible delays and figured i could get some work done, and then again on departure when my flight delayed.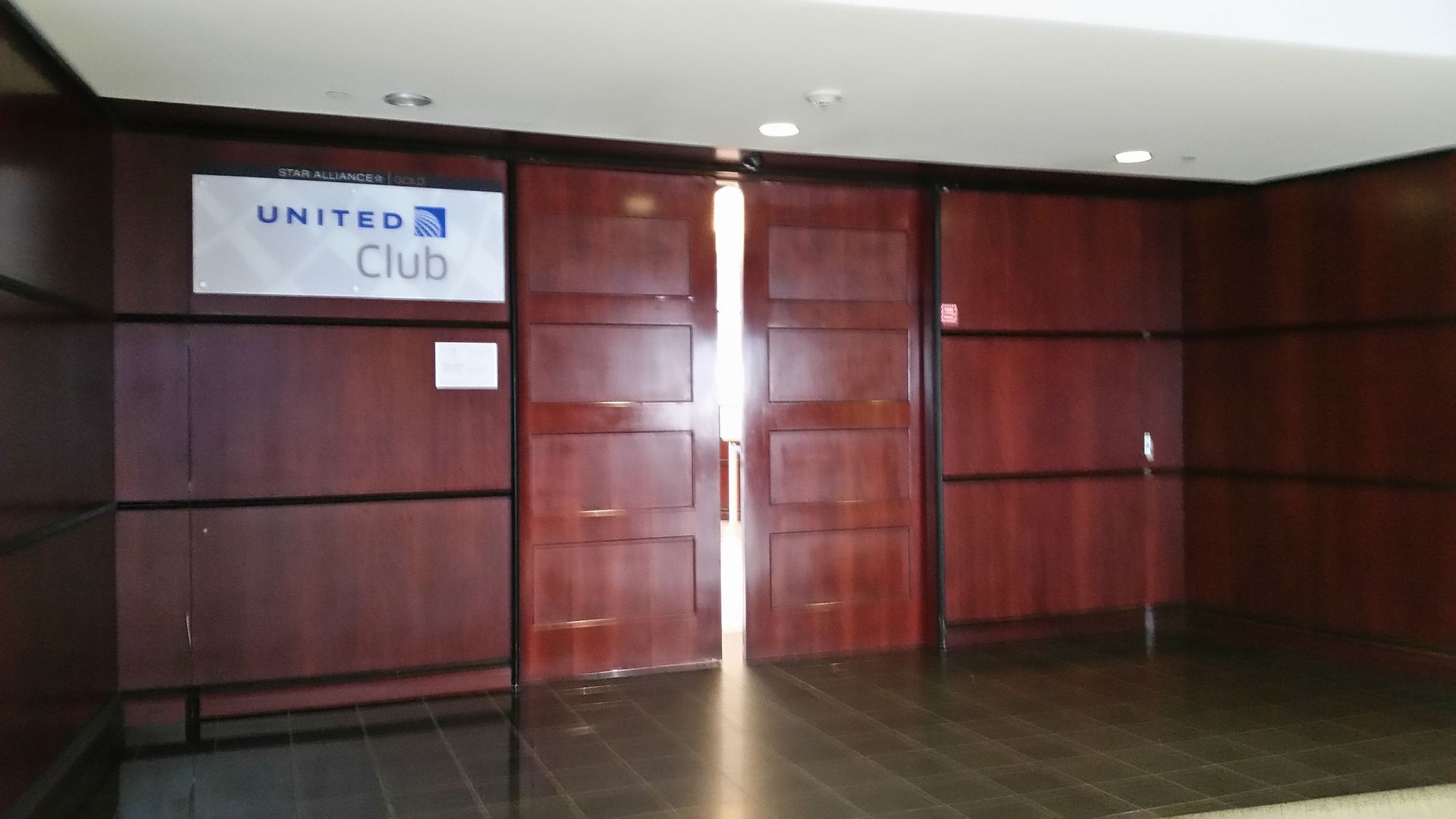 The lounge stays open until 11:30pm, but showers close at 9:30pm. That's worth noting for the handful of flights that leave late like the EVA Air flight I had come for and the Air China flight.
The agents in the lounge were excited to have the EVA Air service — it makes their lives easier. They all have been frustrated by United's Houston – Tokyo flight, and figure this gives them a flight they can reaccommodate passengers on when UA7 cancels. (ANA has recently inaugurated their own Houston – Tokyo flight but it leaves just 15 minutes after United's so won't be nearly as useful for this.)
The lounge was comfortable, bright, and busy. I was welcomed by name when admitted into the lounge.
There are three levels to the lounge: check-in is on the departures level. The main lounge is one floor up, with a theatre room, bar and food area, and reservations desk. A floor above that is additional seating and work areas as well as showers.
Three things frustrated me most about this lounge:
Power outlets. They were all over, but a substantial number of them didn't work.

It was dirty. The floors had crumbs all over, from late morning through evening. It seemed like they weren't trying very hard to keep it clean.

Available seating was most abundant upstairs, but they didn't have refreshments — not even water — going upstairs. So if I wanted water I'd need to leave my stuff unattended, go downstairs, and then return.
United has gotten a lot of play for its food enhancements. Which is to say that there is food. But frankly I didn't find it very appetizing, I overheard a string of passengers complaining to each other about it as I sat nearby.
I gave them credit for having hot sauce and sriracha, although I took away that credit when I realized the sriracha bottle was empty at 11am and the same bottle was sitting there empty at 10:45pm.
I found myself missing packaged snacks.
This isn't a knock on United. I happen to like American's soups better, based on one data point only. But most do consider this an improvement relative to what came before. And United does have some decent alcohol (for pay).
United has just raised membership fees. Most airlines around the world do not charge at all — it's something that comes with elite status. It's an historical accident that US airlines charge for access. It was how they avoided discrimination claims, since anyone could purchase their way in. Once they generated revenue from it, they weren't going to give that up. But as paying customers it's amazing what we accept. Especially when they aren't even getting the basics right (consistent working outlets).
And it's even more amazing what we'll get excited over (if this constitutes 'improved' food). "The soft bigotry of low expectations."