American Express used to make it really easy to transfer credit between cards online. They took away the feature several years ago, then brought it back but hid it. It's come and go a few times.
It's currently available and easy to find. This can be really useful, for instance:
You may want more credit on a card temporarily to make large purchases. It's better to have a higher credit line that covers your purchases than to max out your credit and then pay it off (multiple times) mid-cycle. And that lets you make big purchases without split tender transactions (getting the merchants to split up a purchase across multiple cards).

You may want to preserve your credit without keeping a card. You transfer the bulk of your credit off of a card that you aren't going to keep and onto one that you will keep.
When you log into your account, click 'Profile' on the top menu bar.
Then choose 'Manage Credit Limit'
Then select 'Transfer Available Credit to Another Card'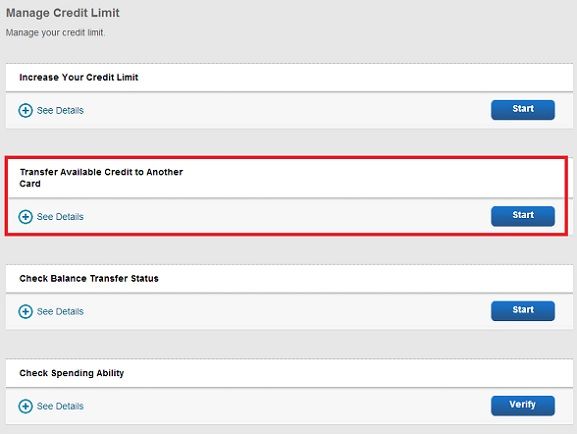 That will bring you to a screen where you can pick the cards you want to move credit between.
You can even transfer credit between personal cards and business cards.
You can request to have a portion of your available credit transferred between two of your eligible consumer credit cards, between two of your eligible business credit cards or from your eligible consumer credit card to business credit card
They do ask you to update your income during this process, something they didn't used to do. My advice is to always be honest on this. It's the best way not to have to be worried about an American Express financial review.
---