Reader Jim may have been too aggressive in picking up extra Vanilla Reload cards before it's too late. And he doesn't have anything to load them onto without waiting a month.
At least that's his story (he may just be asking about another method to 'unload' them).
So he asks if it's possible to get a refund for his card purchase, and ideally even to get the money refunded by check rather than refunded to his credit card.
And the answer is yes, maybe.
Only the store where he purchased the cards would be able to refund to his credit card. And they generally won't issue a refund anyway.
On the other hand, Vanilla Reload itself will, but they do not have to, which means that if you have a good reason to ask and do not abuse the privilege they may be willing to just send you a check for the amount you've loaded onto a given card.
As it happens, there's a FAQ for this.

And there's a page to request the refund.
There's a 3-step process.
You just enter the card number to begin the refund process.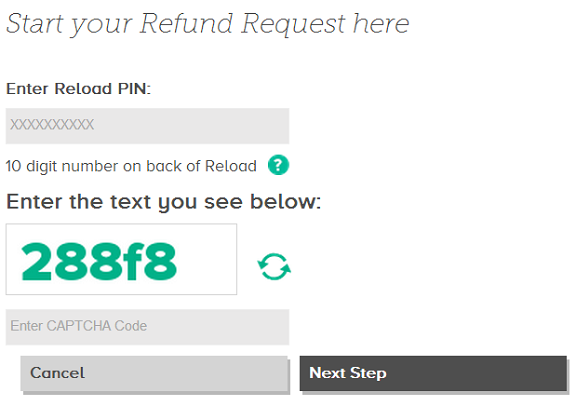 Of course this is not a viable technique for getting your cash out of a Vanilla Reload card on an ongoing basis, but it's something you can do once in a pinch.
---