I had a short 45 minute flight on US Airways yesterday. I had been offline most of the day, so I figured I could at least download some email via inflight wireless and begin to get a handle on how much I had missed. So I fired up Gogo inflight wireless internet, to at least see what it was going to cost me.
I have a monthly subscription for American Airlines, but I assumed I would have to pay on US Airways. I logged in and it didn't make me pay for the session (the screen before logging in said 30 minutes would be $3, I figured I would do that).
Worried for a moment that I had somehow been charged, I checked my account and saw that my monthly plan was now being billed with a subscription for American and US Airways.
Maybe I already knew this, or even blogged it, but I didn't realize it. Paying for monthly inflight internet access now gets more flights — American and US Airways without spending more.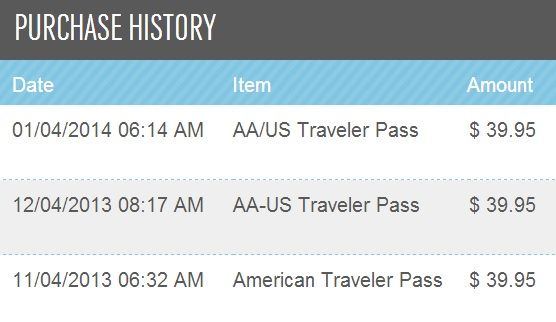 (And if you ever wondered whether I somehow benefited from saying that Gogo is great, or am taking freebies from travel providers.. there's the billing. 🙂
---