Last Minute Travel often has some pretty good hotel deals, cheaper than on conventional booking sites. Not all the time, but I frequently see hotels about $10-$20 cheaper than elsewhere.
You won't earn points or elite stay credit, but that's not important to everyone.
Most folks don't know what the deals are because they aren't 'members' and I'm not sure for my own travel patterns it's worth paying $50 to join.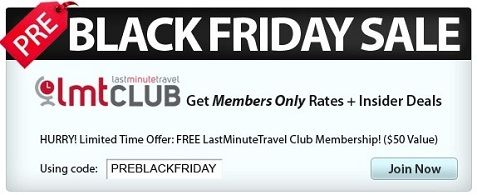 With promotion code PREBLACKFRIDAY waiving the membership fee for a year, it's worth signing up and keeping the site in your arsenal or tricks to get the best deals on hotels.
(HT: Fatwallet)