Alitalia's 25% off promo code, which was originally supposed to expire on October 26th, has been extended for bookings made by October 28th.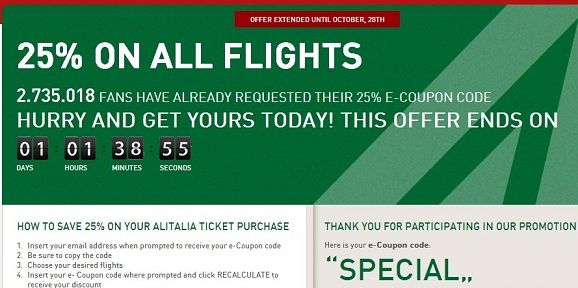 You just need to book your tickets on the Alitalia website and add coupon code SPECIAL at checkout for travel between November 5 and March 27 (with December 20 through January 6 blacked out for this discount).
Sadly I am not currently aware of any fixed-amount $315 discounts this time.
But if you have any need to fly Alitalia, or go to Europe (or fly from or within Europe) this is a great deal.
(HT: The Flight Deal)