I receive compensation for many links on this blog. You don't have to use these links, but I am grateful to you if you do. American Express, Citibank, Chase, Capital One and other banks are advertising partners of this site. Any opinions expressed in this post are my own, and have not been reviewed, approved, or endorsed by my advertising partners. I do not write about all credit cards that are available -- instead focusing on miles, points, and cash back (and currencies that can be converted into the same).
---
I don't have a referral link for the Ritz-Carlton Credit Card. Information about the product is neither provided nor reviewed by its issuer.
Southwest Rapid Rewards® Premier Credit Card
Southwest Rapid Rewards® Plus Credit Card
I'm racking up Rapid Rewards points when I never used to, Southwest is a convenient and friendly airline in a world of Basic Economy fares. They aren't useful for international business class award tickets. But I don't have to deal with capacity controls on awards in the same way that Delta, American, and United do. And Southwest is still a part of the signup bonus party too. For now.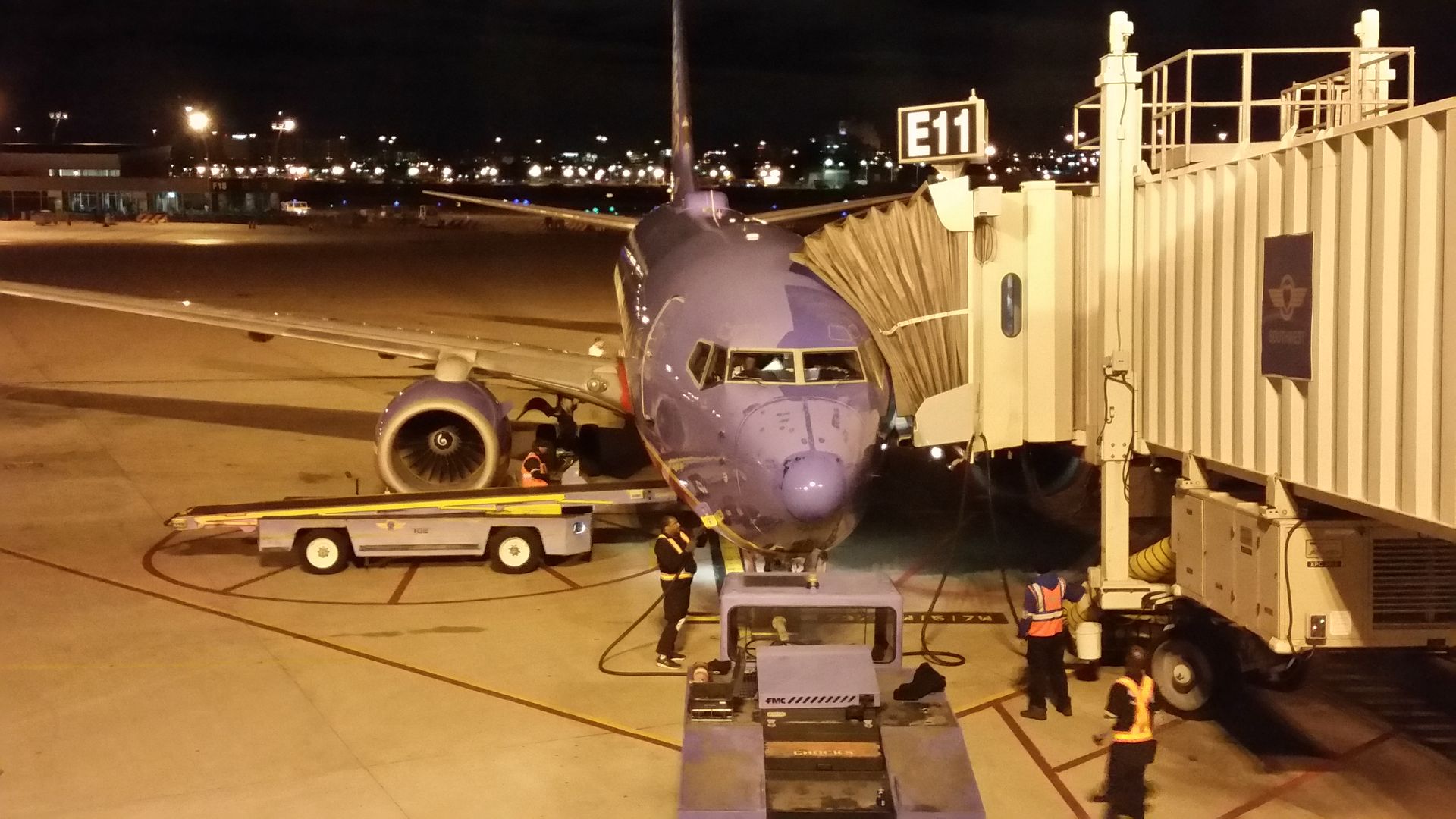 Both of the personal Southwest Airlines co-brand credit cards have limited-time offers that are as high as I've seen.
The Southwest Rapid Rewards® Premier Credit Card will give you 60,000 points after $2000 in purchases on the card within 3 months of opening the account. It also comes with a 6000 point renewal bonus on your account anniversary.
The Southwest Rapid Rewards® Plus Credit Card will also give you 60,000 points after $2000 in purchases on the card within 3 months of opening the account. It comes with a 3000 point renewal bonus on your account anniversary.
However Million Mile Secrets reports that these offers now have an end date of October 4 ("we've confirmed this news with Chase representatives").
I love that Southwest doesn't charge change fees and doesn't charge for checked bags. I've been flying them a lot more this year, and having a stash of Southwest points on hand is great for domestic positioning flights for awards when other airlines don't have connecting availability especially since Rapid Rewards tickets are cancellable without a fee. And at the end of the day you can also redeem your points for gift cards and still get strong value.
Southwest won a Freddie Award this year (voted on by frequent flyers) for best loyalty credit card. I think that's extreme, but the simple value proposition is compelling for many members and this signup bonus is the right time to get the card.

Southwest Rapid Rewards Team After Winning Best Loyalty Credit Card at the Freddie Awards, April 2017, credit: Freddie Awards
Arguably the single best benefit in all of travel is the Southwest Companion Pass which is earned after 110,000 points in a year – and credit card points (including signup bonus points) count. Your designated companion can fly with you for just taxes regardless of whether you're traveling on a paid fare or points. In fact with points transfers from hotel programs no longer counting towards your total, points from credit cards take on increasing importance.
The two card products are very similar, so here's a chart comparing them:
It may be possible to pick up both cards, note though that bonuses for a given card aren't available if you currently have that card, or have received a bonus for it in the past 24 months. These cards are generally subject to "5/24" meaning Chase doesn't approve most customers who have opened 5 or more new card accounts in the last 24 months.
If you're looking for Chase cards to apply to that aren't subject to 5/24, consider:
British Airways Visa Signature® Card was the first US credit card I'm aware of to ever offer a 100,000 point bonus in 2009. Their big bonus is back, and it's structured as follows: 50,000 after $3,000 spend on purchases within the first 3 months from account opening; 25,000 after $10,000 total spend on purchases within your first year of account opening — for a total of 75,000 bonus Avios ($7000 additional spend on top of the first $3000 for 50,000 Avios.); an additional 25,000 after a total of $20,000 spend within your first year from account opening — for a total of 100,000 bonus Avios.


British Airways First Class

IHG Rewards Club Select Credit Card lets you earn 80,000 bonus points after $1000 spend within 3 months. There's a free anniversary night each year valid at any participating IHG Rewards Club hotel, making it worth keeping the card.

The card comes with platinum status and a 10% rebate on redemptions up to 100,000 points back each year.


Intercontinental Singapore

Ritz-Carlton Rewards Credit Card lets you earn 2 complimentary nights at any participating Tier 1-4 Ritz-Carlton hotel after $4000 in purchases within 3 months of account opening.


Ritz-Carlton Laguna Niguel, Credit: Ritz-Carlton

The card's $450 annual fee card is offset by a $300 annual travel credit. You get automatic gold status for your first year and keep it with $10,000 spend on the card each year ($75,000 spend in an account year gets Platinum).

There's a $100 companion airfare credit when buying tickets through their portal, and the card comes with 3 complimentary upgrades to Ritz-Carlton club level each year valid on paid stays of up to seven nights.
Most reports are that you can be approved for these even if you've opened more than five new card accounts in the last 24 months.
Southwest Rapid Rewards® Premier Credit Card
Southwest Rapid Rewards® Plus Credit Card