I receive compensation for many links on this blog. You don't have to use these links, but I am grateful to you if you do. American Express, Citibank, Chase, Capital One and other banks are advertising partners of this site. Any opinions expressed in this post are my own, and have not been reviewed, approved, or endorsed by my advertising partners. I do not write about all credit cards that are available -- instead focusing on miles, points, and cash back (and currencies that can be converted into the same).
---
I do not have a direct referral link for the Chase Sapphire Reserve Card. Information about the product is gathered by me and is not provided or reviewed by Chase.
Chase Sapphire Preferred Card
Chase Sapphire Reserve Card
The Sapphire Reserve Card offers 100,000 points after $4000 spend within 3 months as a signup bonus. It earns 3 points per dollar on travel and dining. It comes with a $300 travel credit each year, and a Priority Pass Select card with unlimited visits and guests. The card's annual fee is $450.
I've long been a proponent of the Chase Sapphire Preferred Card. It offers 50,000 points after $4000 spend within 3 months as a signup bonus. It earns 2 points per dollar on travel and dining. The card's annual fee is $0 the first year then $95.
The signup bonuses are great. The cards are worth it. They offer great ongoing earning with double or triple points in key spending categories. But what counts for earning double and triple points?
Travel: airfare (doesn't have to be purchased directly from the airline — can be purchased from online travel agencies and travel agents, and not limited to US airlines); car rentals (and remember both cards offer primary collision); hotels; Airbnb; timeshares (but most people doesn't buy these, and if you're going to do it on the aftermarket); cruises; trains; buses; subway; taxis and ridesharing services like Uber or Lyft; parking; tolls including EZpass. Gas does not earn as travel.

Bonus points for airline purchases — foreign and domestic
Dining: You earn bonus points for spend at restaurants, fast food establishments, coffee shops, and bars. Dan's Deals confirms that effective August 30 "Bakeries, Caterers, & Dairy product stores" no longer count as dining for earning spend bonuses.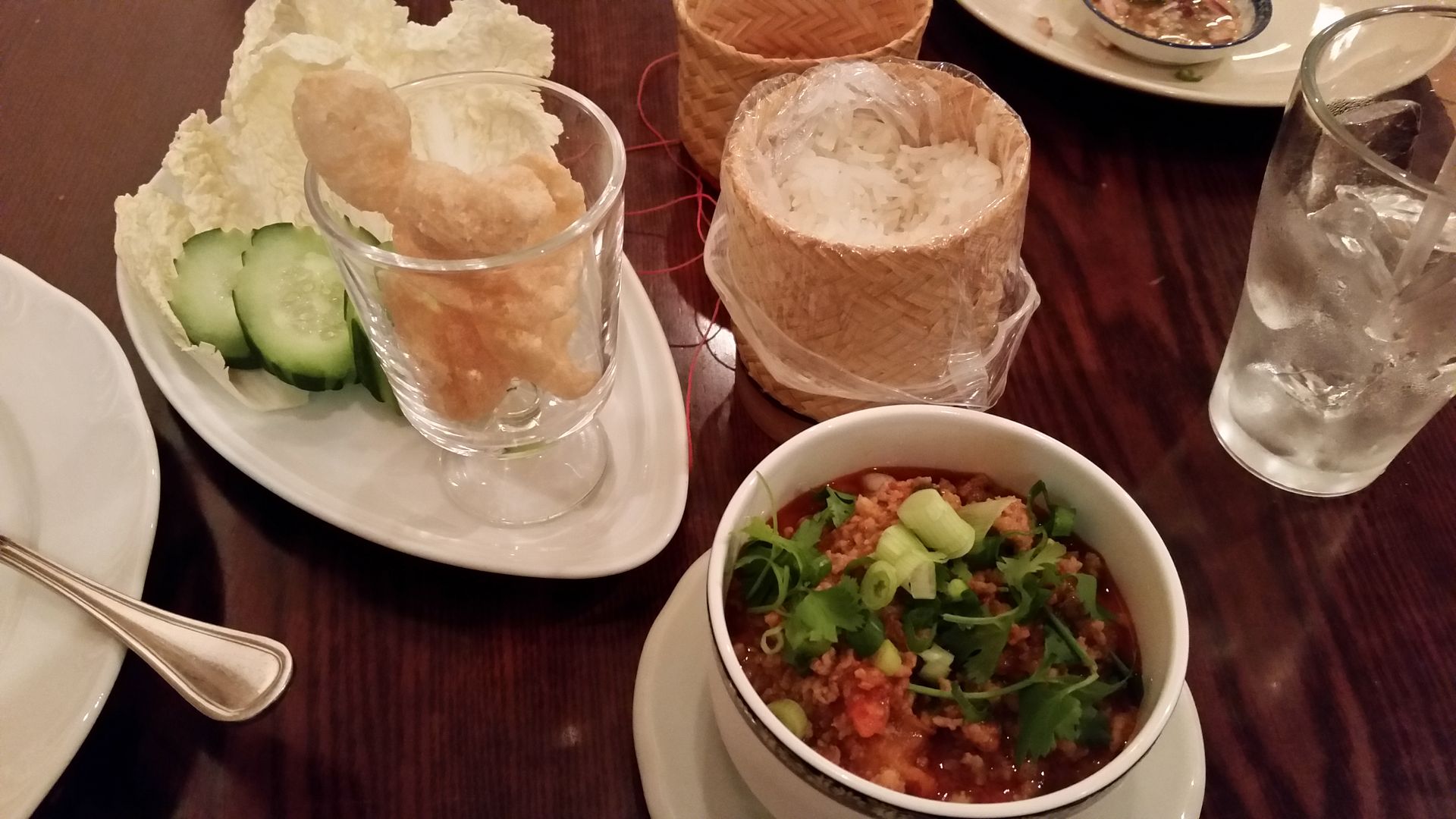 Nam Prik Ong, Northern Thai Chili
Chase doesn't pick which merchants to award double or triple points with. Each merchant has a business code attached to their credit card processing account. If the business code shows up as a hotel, it's going to earn based on hotels even if it isn't named Sheraton or Homewood Suites. It's always exciting to find anomalies, for instance banks that treated rent payment service Radpad as though it was a hotel.
I'm not sure what dollar volume is involved in excluding bakeries, caterers, and perhaps Baskin Robbins from double or triple points depending on the product. Introducing Sapphire Reserve, which offers not just double but triple points on dining, certainly involved extensive data analytics and cost exercises and excluding some items from the overall category will save them some money.
How much this matters to you depends on how often you're paying caterers… that aren't billing, for instance, as hotels.
Chase Sapphire Preferred Card
Chase Sapphire Reserve Card